Who's Thinking About The Debt Crisis? Not Enough Of Us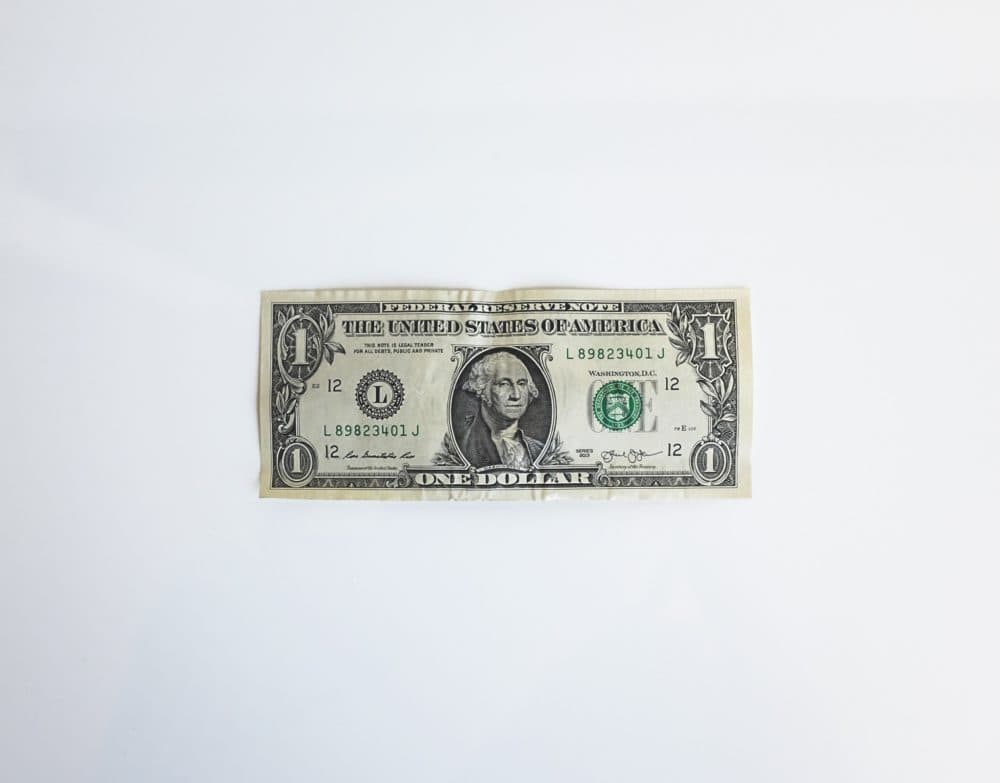 This article is more than 4 years old.
I can't tell you how often in my psychotherapy office or in my work with graduate students, or my conversations with neighbors, I'm told worried stories about people's growing debt.
Students describe school loans large enough to keep them from ever buying a home — even after years of striving and working to get degrees and to master professional fields. Meanwhile, middle-aged people accrue debt trying to help their children launch, or covering their own mortgages or rising rents, along with car payments and ever-higher insurance deductibles.
The debt crisis is real. Millions of Americans increasingly feel their debt as a huge boa constrictor squeezing hard and crushing them — sometimes quickly, sometimes slowly. But who's trying to untangle the boa? Not nearly enough people are even talking about it.
The federal government is staying blind to the damage debt is wreaking, and refusing to address underlying causes. Many of our lawmakers seem to have traveled to the land of make-believe — pretending that overpowering and damaging societal forces are simply matters of individual choice and responsibility.
Rep. Duncan Hunter's (R-Calif.) apparently illegal use of campaign money to pay his personal debts suggests that an unspoken but long-held Republican stance of individual responsibility hides private scrambling to make ends meet. I'm hard-pressed to name a Republican congressman who has introduced legislation to control credit card profiteering, or to raise the minimum wage.
Many of my conversations contain similar elements. People think they're on track for the month. They try not to spend more than they earn. But hit by the unexpected — a fender-bender or an uncovered emergency room visit — they pull out credit cards. All they need is a second hit on the heels of the first, and they are maxed out and seeking another credit line. Then, unable to pay more than the minimum, they borrow from their retirement savings to pay off the cards. And the cycle starts over.
Older folks, as well as younger ones, are struggling to manage their debt. The reasons in all age groups are as many as there are people. But the bottom line is clear: Consumer debt is projected to reach $4 trillion by the end of 2018.
The federal government is staying blind to the damage debt is wreaking, and refusing to address underlying causes.
Recent reporting in the New York Times said the numbers of seniors declaring bankruptcy is rising. Not surprisingly, lack of pensions, high medical bills, inadequate savings because of low wages and stagnant salaries are some of the causes.
For young people, student debt is crippling and the Trump administration is only fanning the flames. Earlier this month, Betsy DeVos, our secretary of education, moved to lift the "gainful employment rule" — an Obama era regulation designed to prevent private-for-profit-colleges from admitting students who have little chance of ever getting a job that will let them earn enough to pay back what they've borrowed. As Abigail Hess wrote for CNBC:
When they graduate, the average student loan borrower has $37,172 in student loans, a $20,000 increase from 13 years ago. With that money, borrowers could put a down payment on a home, purchase a new car or bootstrap their own business.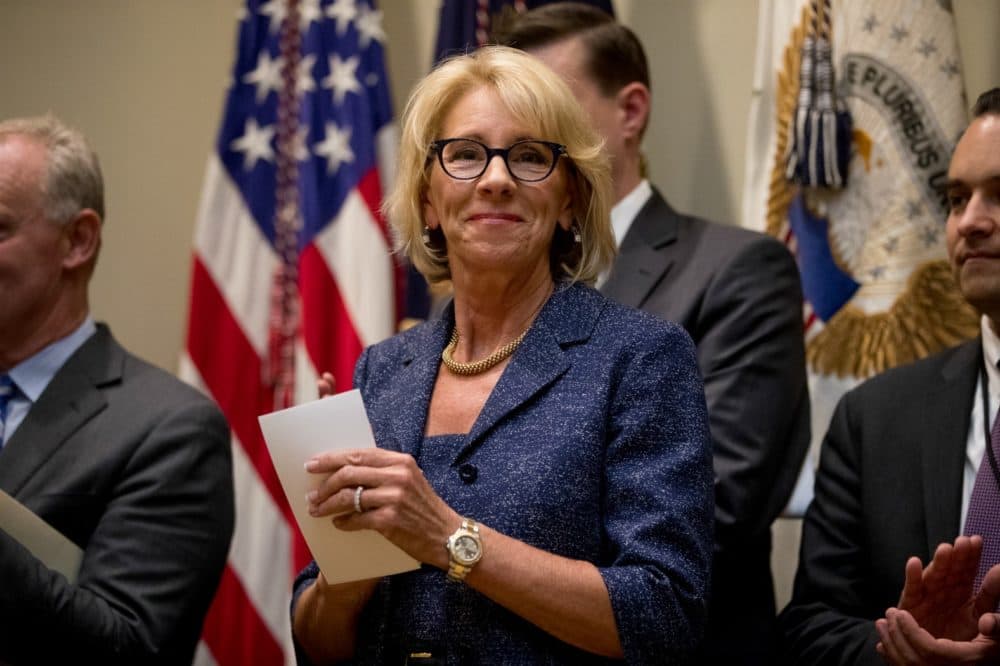 The pileup of debt with its demand of repayment with interest is not helping the future workforce access an education, it's reprehensible — and it's corrupt. DeVos is giving permission to companies to take every penny the student might earn, throughout their lifetimes. She's transforming the hope of self-improvement into downward mobility. How cynical is that?
Hard working Americans are trying to live middle-class lives, but neither the private sector nor the government is helping. Instead, wittingly or not, our nation is turning more and more citizens into the contemporary equivalent of indentured peons, practically enslaved because compounded debt is the end of choice, mobility and freedom. Matthew Desmond's excellent book "Evicted" documents extensively how this downward spiral entraps the working poor.
... compounded debt is the end of choice, mobility and freedom.
If you read history, you know that varieties of enslavement have been a constant human impulse perpetrated by the powerful over vulnerable populations. Just think about the sharecroppers James Agee wrote about in the American South, whose situation offers a template of an enduring truth and ongoing peril. They worked in the fields. Meanwhile, the boss owned the store, set the rent, sold them — on credit — crucial necessities like food, and paid the lowest possible wage, so they could never profit from their labor.
Sharecropping may be gone, but entrapping predation is pervasive and protean; it continually assumes new forms. It's a fire burning underground. You arrest it here and it reappears over there.
Familiar but unaddressed societal trends like the consolidation of wealth in the top 20 percent and stagnant wages for everyone else, the decades-long attack on labor unions, the cost of health care, the lack of affordable housing, the ridiculous price of higher education, the loss of pensions, the impossibility of saving adequately for retirement, the ageism that hinders older workers — are conspiring to make it too hard for people to live on what they earn.
People borrow to survive, or because they are told it will help them do better. And before they know it they're trapped.