How Trump Supporters Justify His Actions: A Thought Experiment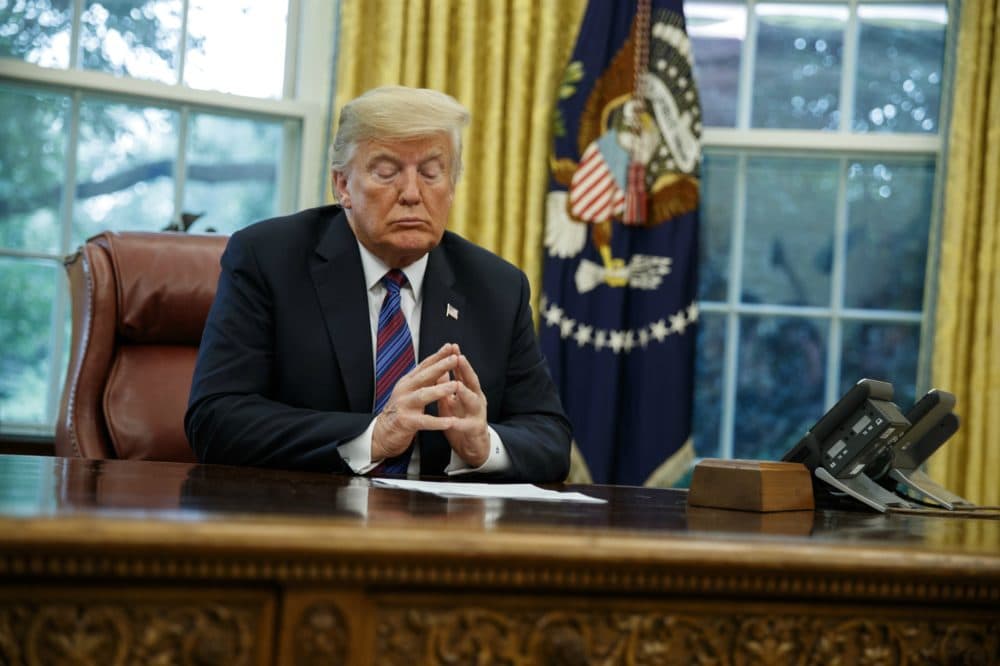 Like what you read here? Sign up for our twice-weekly newsletter.
---
Author's note: One and a half years into Donald Trump's presidency, he still commands the approval of roughly 40 percent of Americans, despite relentless lies and falsehoods, child-snatching at the border, demonstrated bigotry and policy ignorance, and a haunting infatuation with authoritarianism. Clearly, Trump diehards are creatures of imaginative rationalization, but the recent conviction of one Trump associate, and the guilty plea of another, taxed even the most creative presidential defenders. Having read or listened to their words, before and after the legal line Trump's wriggling against tautened, I offer my following, imaginary debate with the Composite Trump Supporter, who makes the best (and most honest) case for her hero.
Columnist: I've argued for months that  Donald Trump merits impeachment. Well, the air just rushed out of the pro-Trump balloon on that one, didn't it?
His former attorney, Michael Cohen, pleaded guilty to paying hush money — "at the direction of" the president — to silence women who'd slept with the future commander-in-chief. And Cohen admitted the payments were intended to "influence the election." Can you spell C-R-I-M-E?
CTS: So what? I thought that special prosecutor badge on Robert Mueller deputized him to investigate possible Trump collusion with Russia, not bedroom bawdiness. We all knew Trump was an adulterer. The Founders never intended impeachment to be weaponized against presidents for private piggishness.
Barack Obama's 2008 campaign was fined for campaign violations. Anyway, Cohen was repaid for the hush money he disbursed, making it his personal spending, not the campaign's. And the underlying crime being hushed remains the same private transgression that some of the Founders themselves committed, as did FDR. And let's not forget Bill Clinton.
Columnist: You're kidding, right? Winning office via corrupt tactics was one of the Founders' metrics for impeachment. And since you bring up the c-word, let's talk about collusion. The stars aligned so that on the same day Cohen sang The Ballad of Dishonest Donald, ex-Trump campaign manager Paul Manafort was convicted of bank and tax fraud. Among the evidence was email in which he tried to trade on his campaign role with a Russian oligarch to whom he owed the equivalent of a small nation's GDP.
CTS: So what? Manafort owes some Russian fat cat money. Nothing about Trump colluding with Putin and pals to beat Hillary in that. As a New York Times contributor who's the paper's only Trumpeter put it, how does this affect me? Manafort and his revelations don't affect Americans.
The things that do are getting lost in the media sleaze wallow: American lives at risk in places like Afghanistan and Syria. The hollowing out of good American jobs, thanks to (depending on your perspective) lousy trade deals or Trump's tariffs or whatever.
Columnist: You do know that Trump was a ripe peach for impeachment before the most recent court dramas, right? Harvard Law's Cass Sunstein's book on impeachment history details how the Constitution's drafters, and the English practice they looked to, believed "high crimes and misdemeanors" to include certain political crimes as well as actual law-breaking. Guess what one of those political crimes was? Appointing unfit people to public office.
The judicial process has rendered the fitness verdict on Messrs. Manafort and Cohen, and they're hardly by themselves on the roster of lowlifes with whom Trump surrounds himself. A partial list includes former national security adviser Michael Flynn and Trump campaign adviser George Papadopoulos, both of whom pleaded guilty to various charges. Then there are the merely venal — former Cabinet officials like Scott "How Many Favors Can You Do Me" Pruitt and Tom "I Only Fly Charter" Price.
When it comes to finding work for honest, talented people, this president ain't the Job Corps. More like Don Corleone. Plus, Trump has committed other crimes the Founders deemed impeachable, like non-stop lying to the public. (And he whines about "fake news!") Plus his undermining of republican institutions.
CTS: Your man Sunstein also noted that impeachment was intended as a rare, last resort. When you look at the awful presidents we've let serve out their terms, why make an exception now?
Meanwhile, your side's Trump Derangement Syndrome blinds you to all the good happening on his watch: Economy roaring along at historically low unemployment. Sanctions against Russia, if not in Trump's rhetoric. (If only he'd keep his big Twitter shut.) Apprehensions of immigrants trying to cross our southern border illegally?  Down.
Columnist: Some of those what-abouts began under Trump's predecessor. And it's revealing that your side considers it "derangement" to deem a lifelong bigot unfit to be president of all Americans. Trump discriminated against black tenants as a young landlord in the 1970s, wallowed in birther muck as an old coot a few years ago, spits venom at Mexican immigrants when other tight-borders advocates spoke respectfully, and defends neo-Nazis as having some "good people." The man's a confirmed racist.
CTS: So what? That's why we voted for him!
Follow Cognoscenti on Facebook and Twitter, and sign up for our twice-weekly newsletter.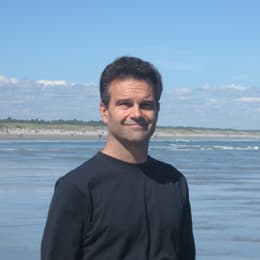 Rich Barlow Cognoscenti contributor
Rich Barlow writes for BU Today, Boston University's news website.