How Far Have We Really Come Since Anita Hill? We're About To Find Out
In 1991, Anita Hill testified before the Senate Judiciary Committee that Clarence Thomas sexually harassed her when she worked for him at the U.S. Equal Employment Opportunity Commission (EEOC).
Hill did so out of a sense of duty. She believed that before Thomas was confirmed to the Supreme Court his pattern of sexual harassment should be known and considered. She believed that a position on the high court should not go to a person who behaved as Thomas had, and that surely the committee would agree if they knew.
Hill overestimated their regard for women, truth and justice when she came forward. Nevertheless, her testimony, as well as her belief that it would matter, are to her credit. Twenty-six years later, Christine Blasey Ford faces a Senate similarly predisposed not to take her claims seriously that a young Brett Kavanaugh sexually assaulted her.
Two members of the current committee also served in 1991, including Utah Sen. Orrin Hatch, who was responsible for a line of questioning that was sleazy, far-fetched and downright weird. Hatch alleged that it was Hill — not Thomas — who had discussed pornography at work, and that Thomas's memorable "who has put pubic hair on my Coke?" comment was a detail Hill was coached to supply from "The Exorcist." Hatch was part of a vicious and intentional smear campaign by Sens. John Danforth, Alan Simpson, Arlen Specter and others who actively sought to denigrate Hill's character.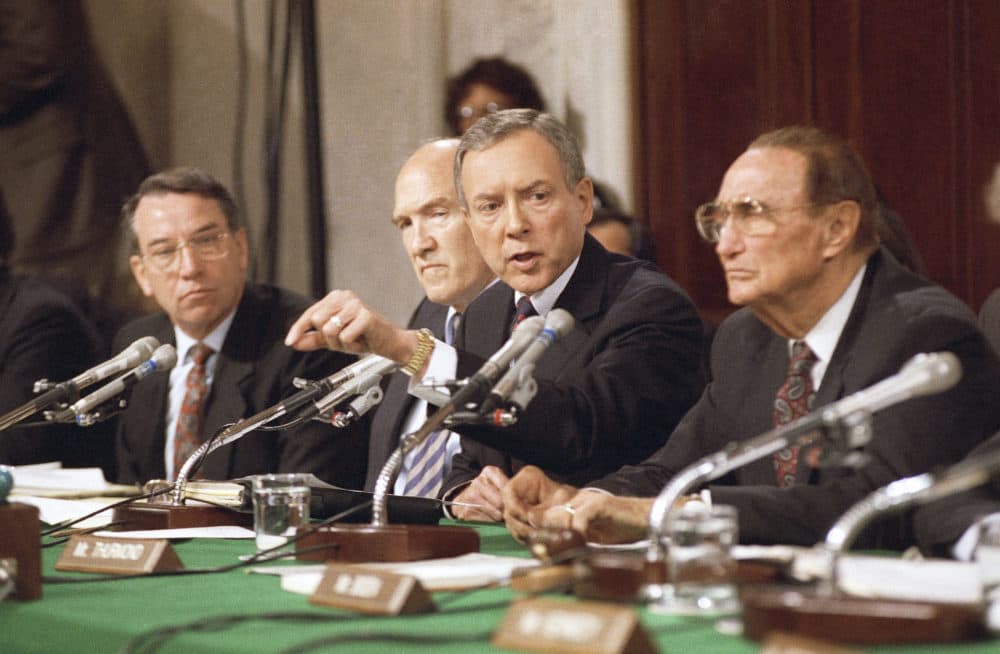 This week, Hatch has revived his "smear-the-accuser" tactics and demanded to know why Dr. Blasey waited to bring forward her allegations. He has accused her of being "mixed up," rejecting a more probable explanation that fits the facts: she came forward when it became clear Judge Kavanaugh could be nominated to sit on the high court.
The resounding lesson from 1991 is that the Senate Judiciary Committee lacks a fair and neutral process for considering reports of sexual harassment and sexual assault in Supreme Court confirmations. The process was so unfair to Anita Hill that at one point Ohio Sen. Howard Metzenbaum exclaimed, more in exasperation than anger, "What are the rules?" Absent a change, the process that turned Hill into a tainted witness, is poised to do the same to Christine Blasey Ford.
The accuser, the accused and the nation deserve a fair and neutral investigation before any accuser ever again testifies.
Those who express worry about due process for the accused should join the demand for a fair and neutral process. Such a process would mean that Dr. Blasey's account would be investigated and that Brett Kavanaugh would have the opportunity to respond. It would mean that a highly politicized process would not be in charge of this investigation.
Victims show courage in coming forward. Yet they are exposed to smear tactics, reputational damage, professional retaliation and threats of physical violence. Dr. Blasey has reportedly left her home and hired a security detail to protect her family. No one should be required to risk everything to inform the Senate about sexual harassment and sexual assault. The accuser, the accused and the nation deserve a fair and neutral investigation before any accuser ever again testifies.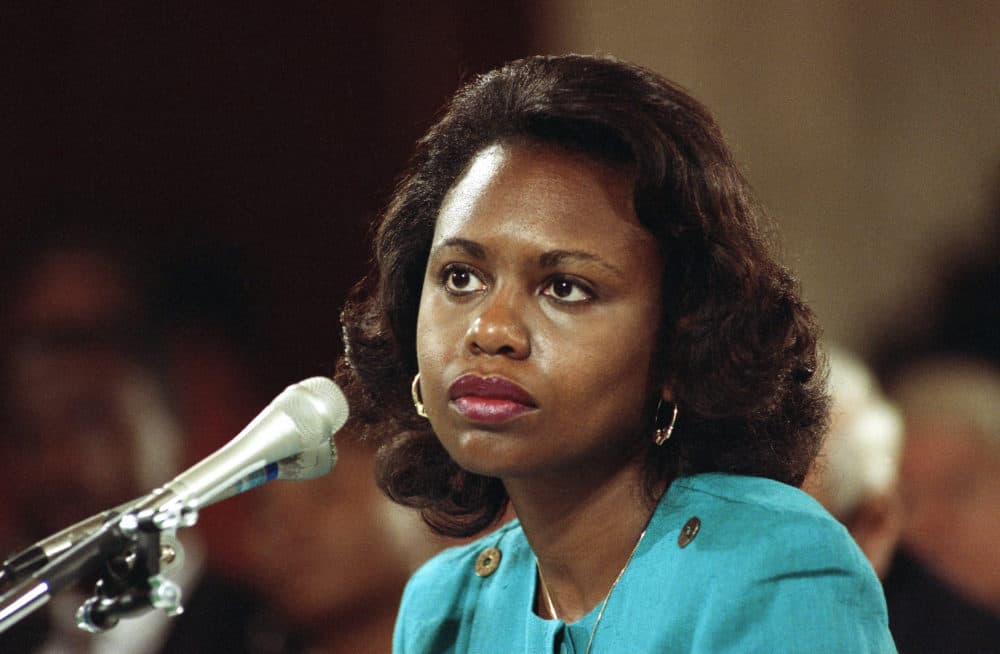 Millions of women have shared their #MeToo experiences. The movement gives victims of sexual violence a new expectation that they will be heard — and that perpetrators of abuse will face new levels of accountability. The next stage of Kavanaugh's confirmation process will test #MeToo's success in raising awareness of the scale and scope of sexual violence and harassment in women's lives, and the long-term effects of this trauma.
Trying to deny the new context created by millions of women by turning a Senate hearing into a cynical version of "he said, she said" will look like the silencing of all victims.
Dr. Blasey's courage understandably recalls Anita Hill's brave witness, but it should not also repeat the isolation professor Hill experienced. #MeToo has ended the era of isolating women on the losing side of "he said, she said."
While we should connect Christine Blasey Ford to Anita Hill in order to demand the creation of a fair and neutral process for investigating her claims, we must also connect her to the brave women employees striking today to protest sexual harassment in the workplace at McDonald's. Anita Hill is their precursor and champion as much as she is a role model for Blasey's courage.
All victims of sexual assault and harassment deserve dignity and justice.