Senate Democrats: Hold Your Own Kavanaugh Hearing
This article is more than 4 years old.
On Thursday, as all the world knows at this point, Dr. Christine Blasey Ford and Supreme Court nominee Brett Kavanaugh will testify before the Senate Judiciary Committee about her accusation that he sexually assaulted her when they were both in high school.
The GOP Senators in charge of the hearing claim that they want to get to the truth of the matter, and Kavanaugh has declared his ardent desire to clear his name.
The most obvious way for this to happen would be for the FBI to investigate the claims made by Blasey, as well as those of at least two other women who have come forward to accuse him of sexual misconduct.
But neither Kavanaugh nor the GOP Senators want the FBI to investigate these claims. The FBI, after all, can subpoena witnesses and force them to testify truthfully, under threat of perjury — witnesses such as Kavanaugh's friend Mark Judge, who is alleged to have been his accomplice in assaulting Ford and who refuses to testify.
Thursday's hearing is, rather transparently, intended to limit how much the public hears about Kavanaugh's alleged crimes.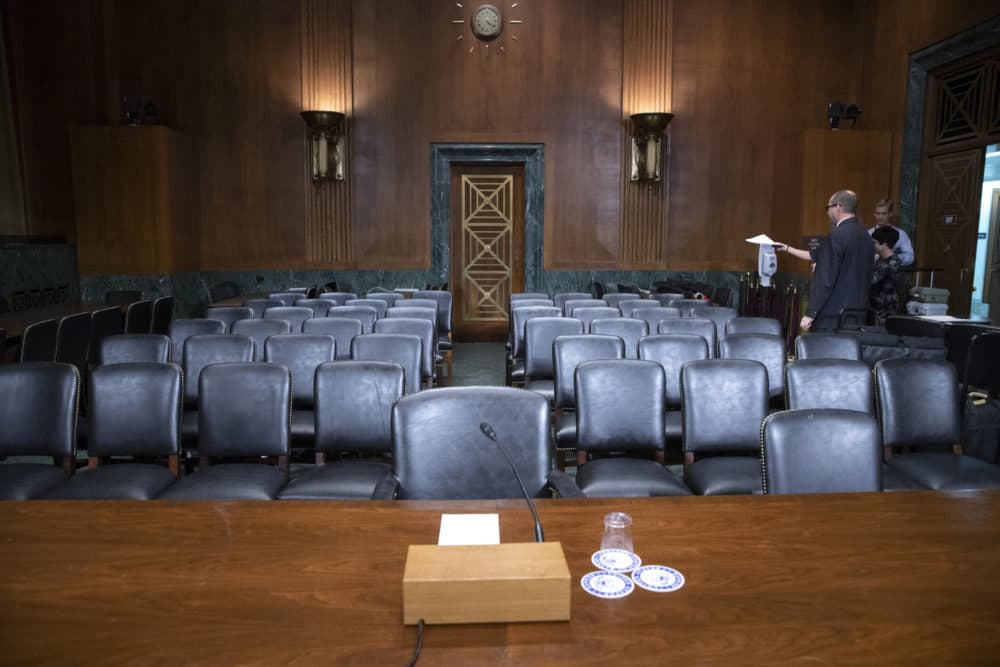 But rather than simply whining about this abuse of power, Senate Democrats have another option: they can hold a hearing of their own.
After all, they too are charged under the Constitution with a duty to advise and consent when it comes to Supreme Court nominees.
The GOP majority refused to take that duty seriously even before staging this sham hearing, by hiding 90 percent of Kavanaugh's record from the public, by ignoring questions about his misleading answers and his shady financial history.
In response, Democrats should immediately announce a hearing at which Kavanaugh and all three of his accusers will be invited to testify, along with other witnesses who have direct knowledge of Kavanaugh's behavior, such as Judge and Kavanaugh's college roommate, who remembers him drinking to the point of belligerence and incoherence.
They should hold this hearing even if Republicans on the Judiciary Committee push for a Friday vote, as they are currently discussing. After all, the soonest the full Senate can confirm Kavanaugh is next week which gives Democrats at least three days in which to gather the witnesses.
Democrats on the Committee can and should point out that a rush to justice without gathering all the evidence possible is unacceptable, especially given the stakes here — Kavanaugh, if confirmed, could shape American law for a generation.
Such a hearing would also allow senators to elicit testimony from experts about why young women often don't report sexual assaults, which might be more useful than hearing insults lobbed at them from a bunch of elderly male politicians with partisan motives.
The rest of the media would cover such a hearing for the simple reason that most Americans want to hear from Kavanaugh's accusers.
If Kavanaugh truly wants to remove the moral stench that clouds his good name, why dodge two of his accusers? The whole point of such a hearing, after all, is for senators and the American public to hear from all concerned parties, not to engage in an open-air he-said/she-said cover up.
It's worth remembering how, back in 1991, senators refused to call two additional women — Sukari Hardnett and Angela Wright — who were ready to testify that Clarence Thomas had sexually harassed them, too, testimony that supported Anita Hill's detailed allegations.
Would the GOP and the conservative media freak out?
Of course they would.
But who cares?
The rest of the media would cover such a hearing for the simple reason that most Americans want to hear from Kavanaugh's accusers. And most feel that such accusers have a right, even an obligation, to speak about experiences that regard as traumatic.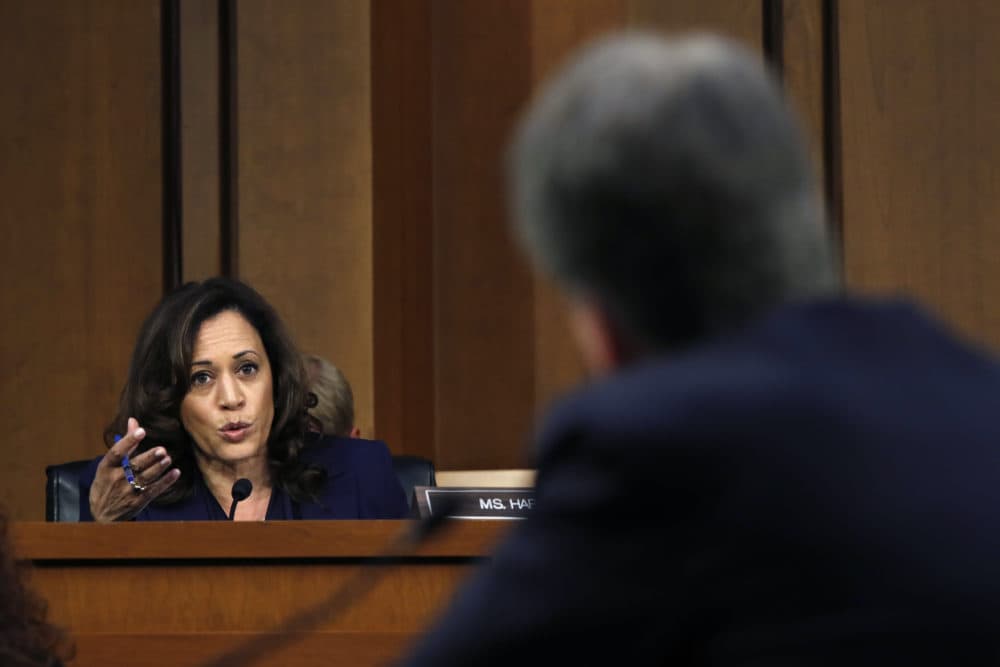 It is sad and sickening that an all-male cabal of GOP Senators is seeking to silence these women. And worse yet, indirectly accuse them of lying by framing their stories as part of a partisan smear.
But their actions are utterly predictable.
Two years ago, the same Senate GOP blocked a vote on President Obama's court nominee, Merrick Garland, for 400 days. Democrats, including Obama, allowed them to steal that seat in broad daylight.
They now have a chance to fight back, simply by doing what Senate Republicans won't: creating a space for the truth to emerge.
They should do so for the sake of the country, and for the sake of women and girls (and boys and men) who deserve to be heard when they show the courage to speak about sexual assault.