Editors' note: The audio version of this piece features computer-generated voices — Daniel, Jill and Alex — reading the italicized sections.
These days, we're surrounded by automated voices. Most people are familiar with Alexa and Siri, but there are dozens. I met them all a decade ago, when a visual disorder made it impossible for me to read.
As a writer addicted to the word processor, I felt completely lost. Then I discovered a computer program for the visually impaired. As I typed, this program would read my words back to me in an automated voice.
I faced a difficult choice: which of these voices would join me in my new writing process?
Maybe you've heard the old adage that writers must "find their voice?" But I doubt the endeavor has ever been this literal.
I began the audition with Daniel.
I immediately liked him. He was older than me, and British, but he had a certain nasal authority I associated with the BBC World Service. And thanks to his rounded vowels, my writing seemed to gain 10 IQ points.
But that worried me. What if Daniel was giving my writing an inflated sense of sophistication? I couldn't risk artificial intelligence.
So I fired Daniel. I tried Jill.
It was a brief fling. I detected a sardonic edge to her voice. Oh sure, she seemed to say, I'll read your thoughts out loud, all day long. What a treat for me. What an honor.
A few voices later, I found Alex.
Alex was impressive. His tone was upbeat. He even pretended to breathe. After reciting a long sentence, he inhaled before plunging into the next block of text. With Alex, my search had ended.
I've been using Alex for years now. I've become so familiar with his voice that I barely even register his robotic twang.
A writer's voice is not really a voice at all. It's an individual sense of rhythm.
What I've learned from Alex is that a writer's voice has nothing to do with enunciation, any more than eyesight has to do with insight.
A writer's voice is not really a voice at all. It's an individual sense of rhythm. A private song. And writers spend their days trying to make words dance to it.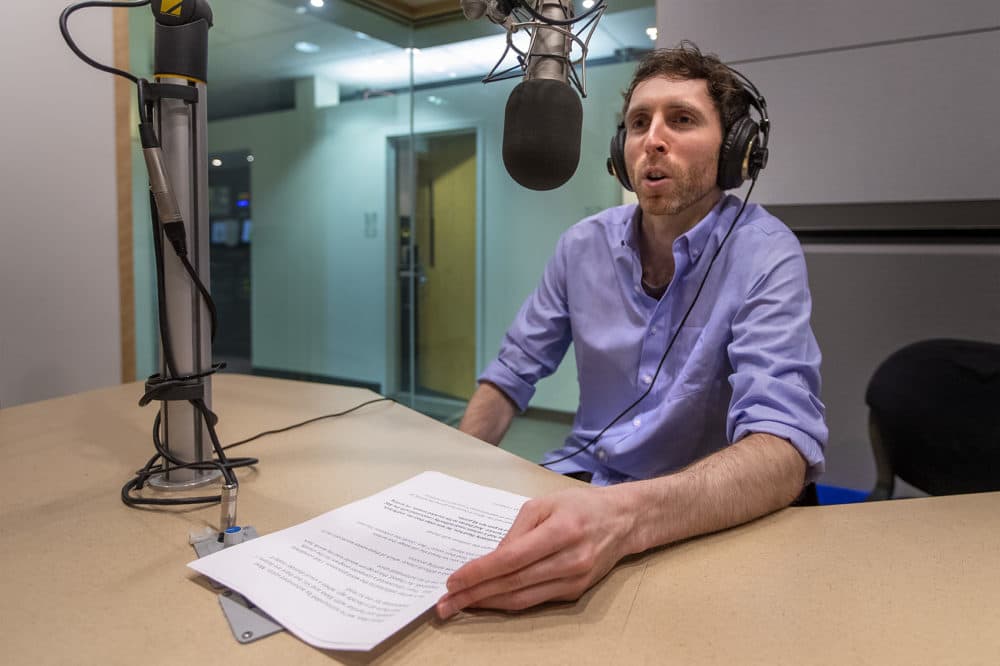 This segment aired on May 8, 2019.