Trump Bumbled His Way Into North Korea. But For Now, The World Is Safer
Donald Trump crossed an international Rubicon of sorts this week, becoming the first sitting American president to visit the Democratic People's Republic of Korea — a country that, like so many others run by ruthless totalitarian regimes, hides behind several demonstrably false adjectives in its official name.
President Trump has shown a coziness with North Korean President Kim Jung-un that would have been unimaginable under any previous administration, but then perhaps no other president has ever commanded a base of support so pliable to his whims. Indeed under Trump, Republican voters have undergone something of a mass conversion, matching the president's views on a variety of issues from Russia to free trade (and Republican legislators seem to have changed their minds on deficits as well).
Trump's conciliatory approach to the reclusive communist country is painted by conservatives as a bold rewriting of the rules of international relations, while memes on right-wing Twitter portray President Obama's hardline North Korea policy as a sort of cowardice, as though it were the fear of physical danger that prevented the former president from pursuing rapprochement rather than a desire to avoid legitimizing a regime with the world's worst human rights record. This is artful, if ridiculous, spin. After eight years of savaging the Obama Administration for "appeasing" the Kim regime, conservative pundits are enthusiastically defending the President's new, dovish approach to the dictator.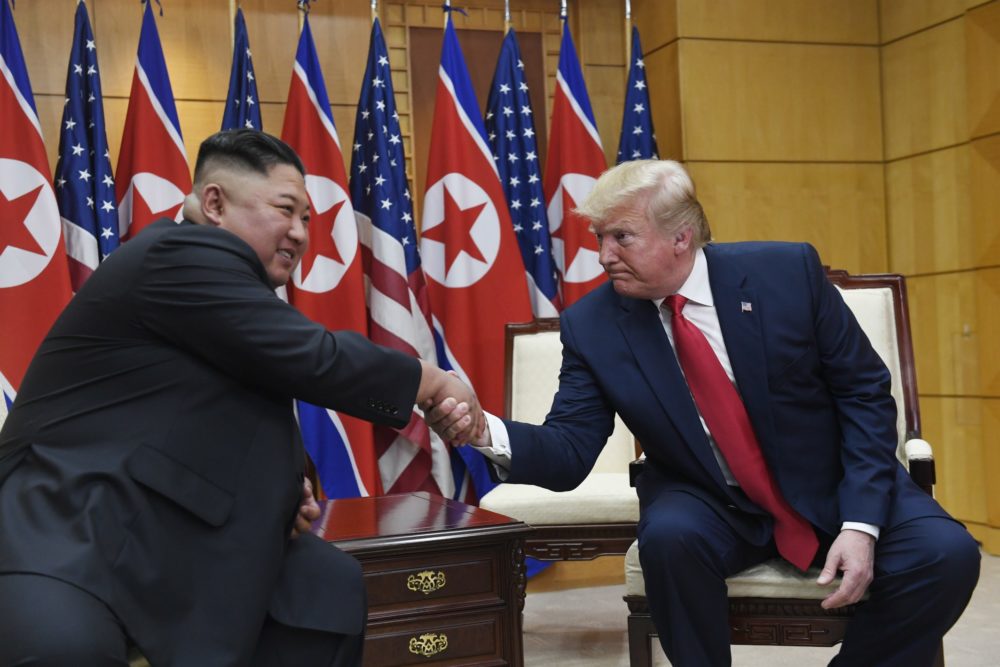 The hypocrisy on the part of the right in this episode is impossible to ignore but liberals should not let it blind them to an important fact: an externality of the strange relationship between President Trump and President Kim appears to be a cooling of tensions in the region — at least in the short term.
Hostilities in the Korean War halted with an armistice between UN forces and  North Korea in 1953 but, with the absence of a peace treaty, the war never officially ended. Korea was divided at the 38th Parallel where one of the world's most militarized borders continues to stand today.
Of the entire former Second World, no country has remained more allergic to international engagement than North Korea. Its people are completely walled off from the outside world in a society in which every aspect of life is controlled by the state. Much like the cases of Japanese soldiers on remote Pacific islands after the Second World War, North Korea has continued fighting the Cold War nearly three decades after it ended.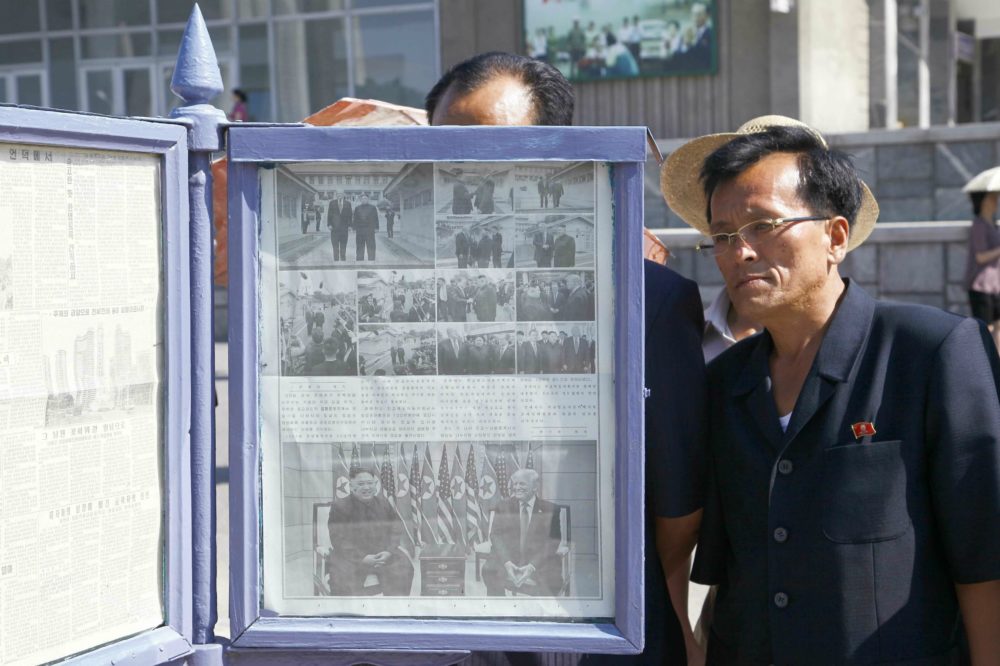 The North Korea issue has confounded generations of foreign policy wonks. Since the communist country's successful test of a nuclear weapon in 2006, the U.S. has vainly applied pressure on the regime to de-nuclearize. Years of sanctions have yielded only additional nuclear tests and advancements in missile technology.
President Trump's approach appears to be based more on personal infatuation with Kim (or possibly envy) than a thought-out strategy, and it is an open question how long the current placidity can endure given the mercurial natures of the two leaders. I am dubious that this approach will result in meaningful concessions from the North Koreans on their nuclear program. Much of the mainstream coverage has focused on these factors: the obvious shortcomings to the President's approach.
Yet we are today further removed from the prospect of a war with the potential to kill millions and ruin the global economy than perhaps at any point since the North first tested a nuclear weapon in 2006. This is a seismic change from just two years ago when American officials believed that a war in East Asia was imminent. If Kim believes that he can leverage his relationship with the president to his regime's geopolitical advantage, he is far less likely to take provocative steps such as additional missile tests, military maneuvers or cyber attacks that run the risk of escalating tensions. This is a fact that deserves more attention than it is getting. In ignoring it, liberal commentators belie a bias that may not be as cavalier as that displayed by the president's backers, but is intellectually dishonest nonetheless.
President Trump's relationship with the North Korean dictator is objectively bizarre, even obscene, but we should not let that blind us to the possibility that — for the moment — the world may be a safer place because of it.