Keeping The 'Did-Sanders-Say-It' Story Alive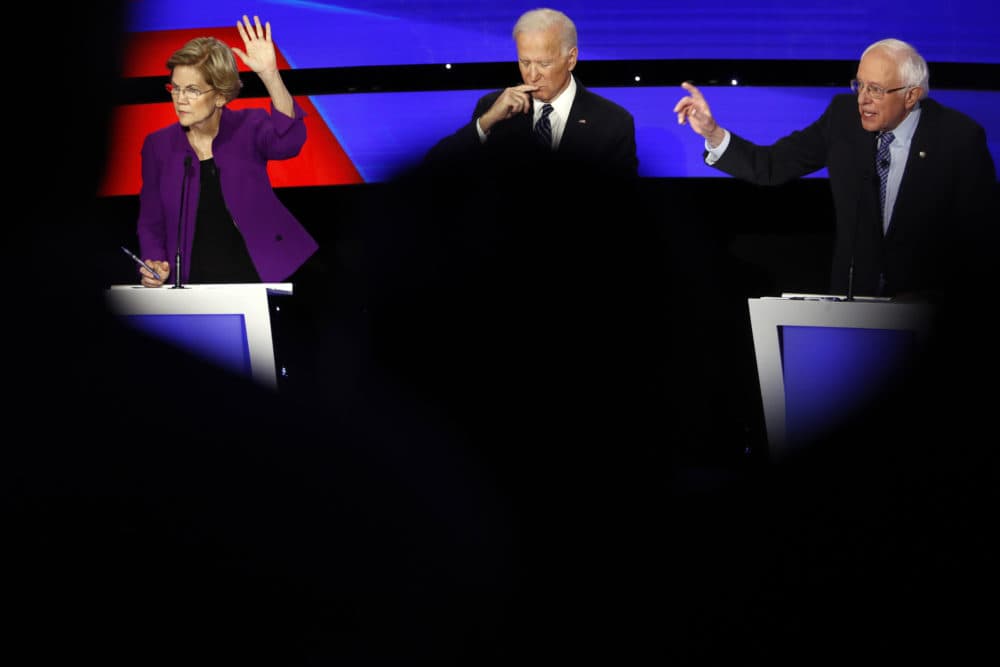 Of all of the matters worth discussing, in the final weeks before Democrats start casting primary votes, the question of whether Bernie Sanders once said something dismissive about women to Elizabeth Warren is not one of them.
But after Tuesday night's CNN/Des Moines Register debate, that will surely, sadly, be the highlight of this week in Democratic presidential politics. It started with an anonymously-sourced CNN story about a private meeting in Warren's Washington, D.C. apartment in 2018, in which Sanders allegedly told Warren he didn't believe a woman could win the presidency. It was the presidential-politics equivalent of saying "boys rule, girls drool." Sanders denied he ever said it; Warren said he did.
CNN's debate moderators, eager to squeeze every drop of juice from a questionable story, forced the pair into an extended, supremely forced exchange about it. Later, Twitter exploded over a heated post-debate conversation between the two senators, caught on the pool cameras with no sound. (The Rorschach test, for those who analyzed the video: Were you more offended by the fact that Warren rebuffed Sanders' handshake, or the fact that Sanders appeared to be wagging a finger at Warren as they spoke?)
It's not so shocking that the spat would command so much attention; it was the one true point of novelty and tension in the two-hour forum. At this point in the race, everybody knows the candidates' policy differences. And compared to previous debates, the candidates largely pulled their punches. Most treated the night as a way to make a closing argument: Joe Biden underscored his experience and aw-shucks likability; Pete Buttigieg offered himself to moderates; Amy Klobuchar preached for pragmatism and results; Tom Steyer reminded us that he's wealthy enough to buy air time for his plaid tie and his climate change agenda.
But no one wants to talk about a measured, unremarkable retread of policy and political philosophy. And Warren, in particular, has an incentive to keep the did-Sanders-say-it story alive. She clearly sees the Sanders kerfuffle as a way to differentiate herself from her rival progressive standard-bearer. And after she slipped a notch in the polls and in fundraising efforts, and started to downplay her "Medicare for All" declarations, she could use a new focus for her fighting spirit.
... no one wants to talk about a measured, unremarkable retread of policy and political philosophy.
Of course, gender equality in politics is worth fighting for. Historically, female candidates have faced a range of challenges, starting with the "double bind," the age-old conundrum in which women are penalized for being both too hard and too soft. According to some interesting research from the past decade, that double standard might be fading. It may well be that a bigger problem today is the pipeline: it's harder to convince women to run for office in the first place, which leaves fewer women to be groomed for higher positions.
At this moment, though, the women at the top are looking pretty good. As Sanders pointed out on Tuesday night, a woman won the popular vote in 2016. A woman is leading the House of Representatives, managing Trump and the rogue members of her own party with skill and savvy her two male predecessors couldn't muster. Republicans are likely to have at least one formidable female contender for president in 2024.
And the two women remaining as major Democratic candidates are formidable players in their own right, with confidence and conviction and growing political skills. Warren has built a strong base of support on her detailed plans and her life's-work vision. Klobuchar isn't as slick a speaker or debater, but on Tuesday, she delivered a flood of specifics on issues that ranged from health care priorities to military strategy. At times, her awkward references to her father's life — his three marriages, his time in assisted living — felt more genuinely folksy than Warren's multiple references to struggling working-class "mamas."
And even if he once made a cynical argument about electability in the age of Trump, who cares?
They're an interesting contrast, really. And their brief exchanges encapsulated a lot of the fundamental questions that Democrats are asking in this primary race — about the value of incrementalism versus swinging for the fences, and about the importance of appealing to swing voters in the heartland versus drawing more passionate turnout from the party's progressive wing.
Bernie Sanders has some ideas to add to that conversation, too. Regardless of how you feel about his policies, it's hard to believe he truly thinks no woman, in any circumstances, can win today. And even if he once made a cynical argument about electability in the age of Trump, who cares? Trump is waiting on the sidelines with an arsenal of actual schoolyard insults — and some attitudes about gender that are far more retrograde.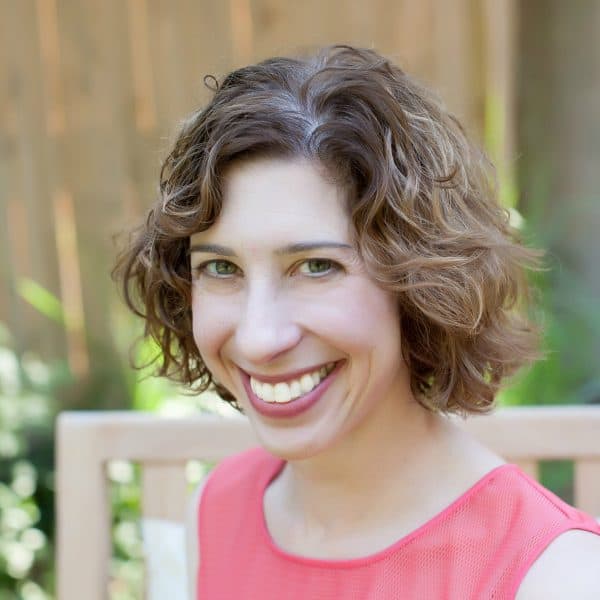 Joanna Weiss Cognoscenti contributor
Joanna Weiss is the editor of Experience Magazine, published by Northeastern University.