Republicans Want To Make Voting Harder. Corporate America Doesn't Agree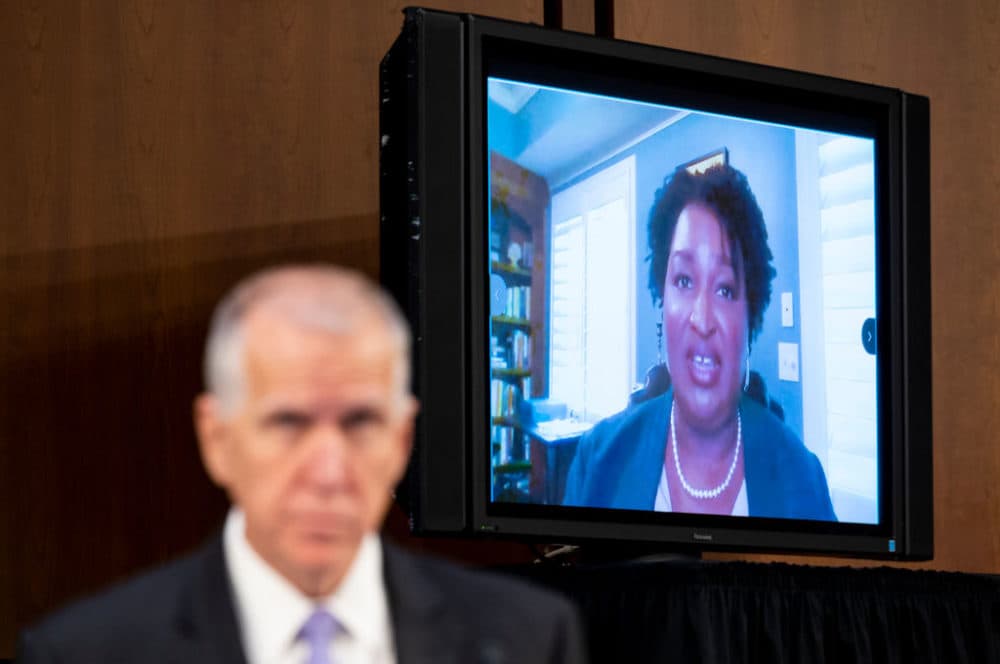 Republican lemmings — err, legislators — in 43 states have introduced more than 250 bills to curb voting rights, all in an unseemly one-upmanship to validate Donald Trump's Big Lie about voter fraud.
Georgia legislators earned Trump's shoutout for their state's newly enacted law, which notoriously denies water distribution to voters sweltering in interminable polling lines, among other provisions. Collectively, the continent-spanning assault on democracy, overwhelmingly sponsored by Republican lawmakers, would stiffen ID requirements, even though voter impersonation is "only slightly more common than unicorns," tighten eligibility for absentee voting, even though mail-in ballots often originated under GOP leadership and don't advantage either party, and limit poll hours.
The sponsors' unstated aim is to constrict turnout, notably among Black voters, after last year's Republican rout in presidential and Senate races. Georgia's anti-water move is illustrative: People of color are six times more likely than whites to wait more than an hour to vote.
This racist action has engendered an opposite, and let's hope more than equal, reaction from a group that's normally in the GOP's corner: corporate America.
You'd expect the likes of AOC to denounce "any discriminatory legislation" vis-a-vis voting. But those words are from a manifesto released by a bevy of business big-feet that included Amazon, GM, Google, Netflix, Starbucks and Warren Buffet. Major League Baseball yanked the All-Star Game from Atlanta to protest Georgia's law, which also drew fire from Peach State-based Coca-Cola and Delta Airlines. (Proving a preference for racist anti-democratic antics to America's pastime, Republicans' support for Major League Baseball has collapsed among the party faithful.)
People of color are six times more likely than whites to wait more than an hour to vote.
Prick a pig and it squeals. "My warning, if you will, to corporate America is to stay out of politics," squawked Mitch McConnell, who was for Trump before he was against him before he was for him again. "And don't be intimidated by the left into taking up causes that put you right in the middle of America's greatest political debates."
Such objections feed Trump's Big Lie. "In most cases," a Washington Post analysis found, "Republicans are proposing solutions in states where elections ran smoothly, including in many with results that Trump and his allies did not contest or allege to be tainted by fraud. The measures are likely to disproportionately affect those in cities and Black voters in particular, who overwhelmingly vote Democratic — laying bare, critics say, the GOP's true intent: gaining electoral advantage."
Ya think? The fact that this is a solution seeking a problem and targeting Democratic constituencies belies supporters' Alfred E. Neuman schtick: What, me suppress votes? One Georgia elections official, the rare Republican politician whose nose doesn't stretch when she speaks, copped to the real motivation. After 2020's "terrible elections cycle," she said, legislators had "to change the major parts of [election laws] so that we at least have a shot at winning." The crumbs of voter accommodations sprinkled into Georgia's statute don't contradict her honesty about naked partisan intent.
David Brooks offers a different objection to corporations' pro-voting activism, worrying about CEOs exercising their economic power against Georgia while hypocritically doing business in China, which pens Uyghur Muslims in concentration camps. Fair enough, but Brooks's suggestion that corporations just stay quiet, echoed by officeholders like Marco Rubio, is self-defeating. A Slate commentator points out that we lose moral standing to condemn China's human rights violations when we sweep ours under the rug.
Voting rights are a hill that corporate America and Democrats should (metaphorically) die on.
"Rather than ignore indefensible voter suppression Republicans are hatching," Slate suggests, "the response would be to work to create incentives to change [business's] behavior on that [China] issue, not attack its actions on another issue. But Rubio is not — or at least not primarily — trying to start a conversation about China here; he's trying to shut down a conversation about Georgia."
That business is protecting the bottom line against threatened boycotts over voter restrictions is true. So what? In a market economy, consumers and companies flexing economic muscle is a peaceful and legitimate tactic to register dissent. Trump-y Republicans are no less mercenary and far less honest; they're massaging the Big Lie to gin up donations from suckers who think the Democrats have rigged elections.
Lord knows progressives can be smug over issues where reasonable people disagree, like health care or abortion or antiracism premised on moral obtuseness. But no one above the sentience of an eggplant disagrees that democracy is preferable to apartheid. Fair and democratic voting is threatened, not protected, by these Republican proposals.
An earlier Republican, Ronald Reagan, channeled the Puritans when he said freedom made the United States an exemplary "city upon a hill." Voting rights are a hill that corporate America and all Democrats should (metaphorically) die on.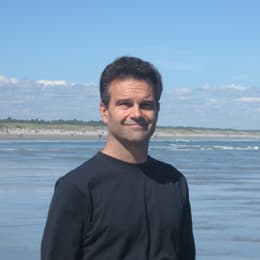 Rich Barlow Cognoscenti contributor
Rich Barlow writes for BU Today, Boston University's news website.