What We Lose When Houghton Mifflin Harcourt Leaves Boston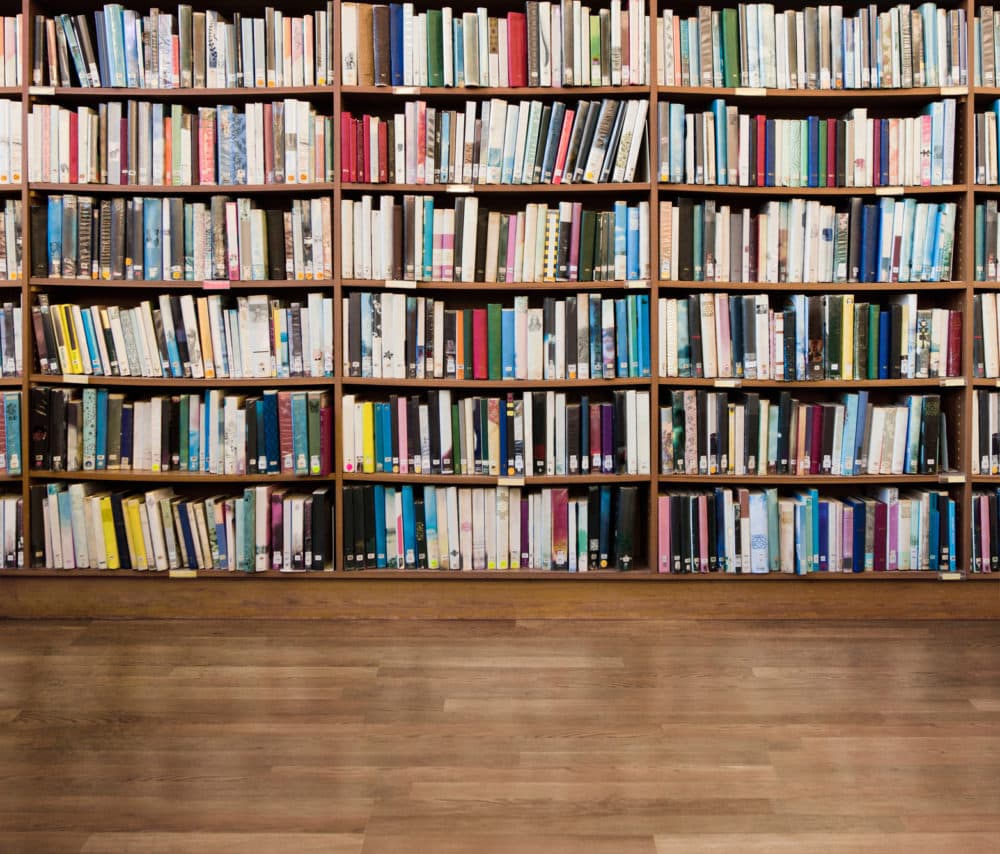 This article is more than 1 year old.
In the spring of 2016, after spending over a decade — my entire career — at the same Boston book publishing company, I began to look for a new job. I secured an interview and showed up with a portfolio of my best marketing campaigns. "These are all for novels," the person interviewing me commented, examining first an ad, then a postcard, then a sticker, each showcasing in some way a fictional story.
"Fiction is sort of my specialty," I said. She replied, "We don't publish any fiction." Needless to say, I did not get the job.
Four years later, I left my job at Houghton Mifflin Harcourt to own and operate a bookstore, where I continue to champion fiction by putting it directly into readers' hands. While I moved on, I thought the company was in Boston to stay.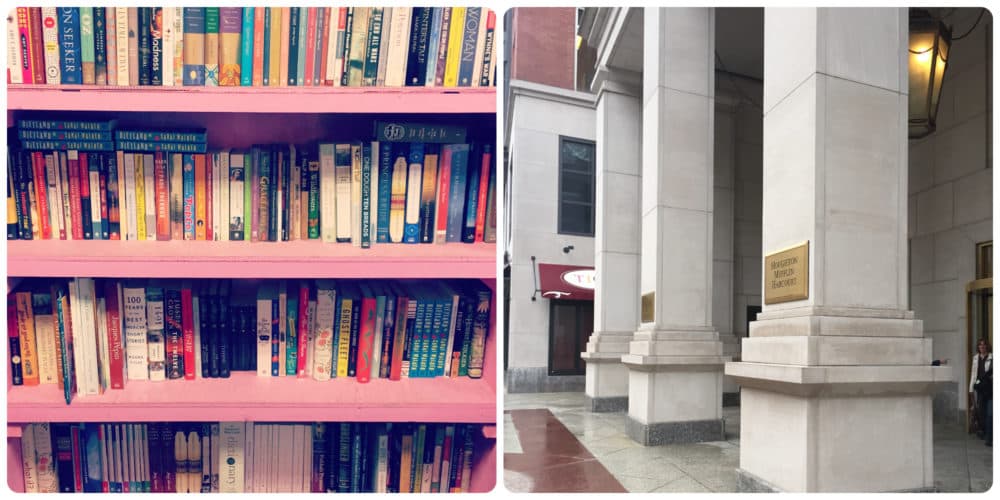 For nearly 200 years, Boston has been home Houghton Mifflin Harcourt, one of the most respected and oldest of America's trade publishers, and where I worked for 17 years. Trade publishing is the publishing of books for a general interest audience, namely the fiction and nonfiction books you find in your local independent bookstore or Barnes & Noble.
On March 29, HarperCollins, and its parent company News Corp, announced it had entered into a deal with Houghton Mifflin Harcourt to purchase HMH Books and Media, Houghton's trade division, for $349 million. When that deal is done, a Boston institution since 1832 — original publishers of Nathaniel Hawthorne, Ralph Waldo Emerson and Henry David Thoreau — will no longer produce fiction, narrative nonfiction or children's books. HarperCollins will be adding their logo to the spines of an extensive backlist.
Boston still has a few adult trade publishers of fiction left, of course. Beacon Press. David R. Godine. I'm stumped to come up with more, actually.
Hachette retains a sizable satellite office in Boston. There are some terrific small presses in Massachusetts, like Small Beer Press, out in Easthampton, and Tupelo Press in North Adams. But small presses aren't known for employing a ton of people, and western Mass. is a tough commute for publishing folk based in Boston. If you want to work on big, popular novels and live in Boston, you could still become a sales rep or maybe an agent or freelance publicist — but that's about it. With HMH following in the footsteps of Da Capo Press and Little, Brown, Boston trade publishing — and the people who work in it, on fiction specifically — will feel its loss greatly.
This is fiction at its best: subversive, powerful, entertaining, world-altering.
If Penguin Random House's purchase of Simon & Schuster, which is expected to be finalized this year, goes through, it will continue the trend in publishing toward consolidation. The big five publishers — once the big six, and soon to be the big four once S&S is folded into PRH — already control an estimated 80% of all books sold in the United States, all from offices based out of New York.
For over 100 years the Best American Short Stories anthology has listed Boston on its title page. In 1938, Houghton Mifflin became the U.S. publisher of "The Hobbit." "The Hobbit!" Today its backlist includes American greats like Willa Cather, Flannery O'Connor, Philip Roth and Ursula Le Guin.
When I arrived at Houghton Mifflin in the spring of 2001, Jhumpa Lahiri had just won the Pulitzer Prize for "Interpreter of Maladies," a story collection set largely in Cambridge. A few months after I started, the office was abuzz with the news of a hot new discovery: we had just acquired a much buzzed about debut novel by Jonathan Safran Foer, which would go on to become a huge bestseller. A few months after that, at our seasonal sales conference, Tim O'Brien — the Tim O'Brien, whose "The Things They Carried" I (and everyone else) had read in high school — stood in front of me and signed the bound manuscript of his forthcoming book.
I was starstruck. I never stopped being starstruck. It was never not cool to work there.
Just two years ago, for Adrienne Brodeur's largely Cape Cod-based memoir "Wild Game," Kate Racculia's Boston romp of a novel "Tuesday Mooney Talks With Ghosts," and celebrity chef Joanne Chang's "Pastry Love," we invited local booksellers to join us for a party at Marliave, the oldest chef-owned restaurant in Boston, originally opened in 1885. In Boston, we celebrated books about Boston by Boston-based (or formerly based) authors published by their Boston publisher. Instead of being the norm, it had become something that set us apart — and something to celebrate.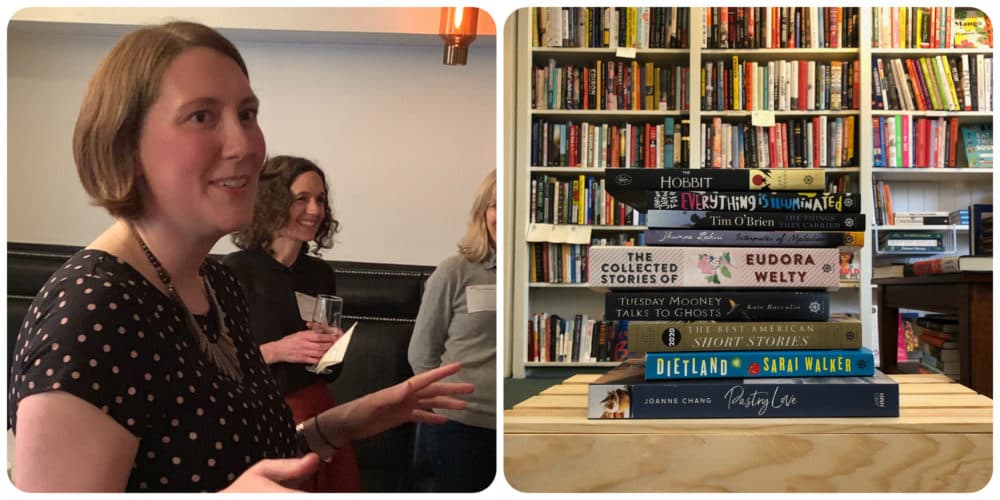 Recently a Northeastern student called me to ask some questions for a paper about publishing. Her last question was: "What was the most rewarding campaign you worked on?"
What would I tell her? "The Lord of the Rings" movie tie-in campaign? The Booker-winning "Life of Pi"? The #1 New York Times-bestselling "What If"?
"'Dietland' by Sarai Walker," I said. "We called it a feminist manifesto, probably to its detriment. But I saw it change people's lives. It was an honor to work on that book."
"Dietland" is a novel about body image, and I saw women look at themselves differently in the mirror after they read it. I saw women wear sleeveless shirts who had never worn sleeveless shirts before, because they'd been too self-conscious of their upper arms. I saw women stand taller after reading it. Maybe this doesn't sound like much to you, but it moved me to tears. This is fiction at its best: subversive, powerful, entertaining, world-altering.
For a good portion of our nation's history, a few of fiction's top gatekeepers and, I like to think, promotors, resided in Boston and made their creative mark on this city — and on the world. They decided which novels would make you laugh and make you cry, which ones would change your life.
Now, some other person in New York will have to market all the new novels coming out to you, because it won't be me. Unless, that is, you find yourself in a small bookstore in Beverly, in which case I'd be happy to make a recommendation.