After So Much Uncertainty And Loss, We Need The Grace Of Connection
05:54
Play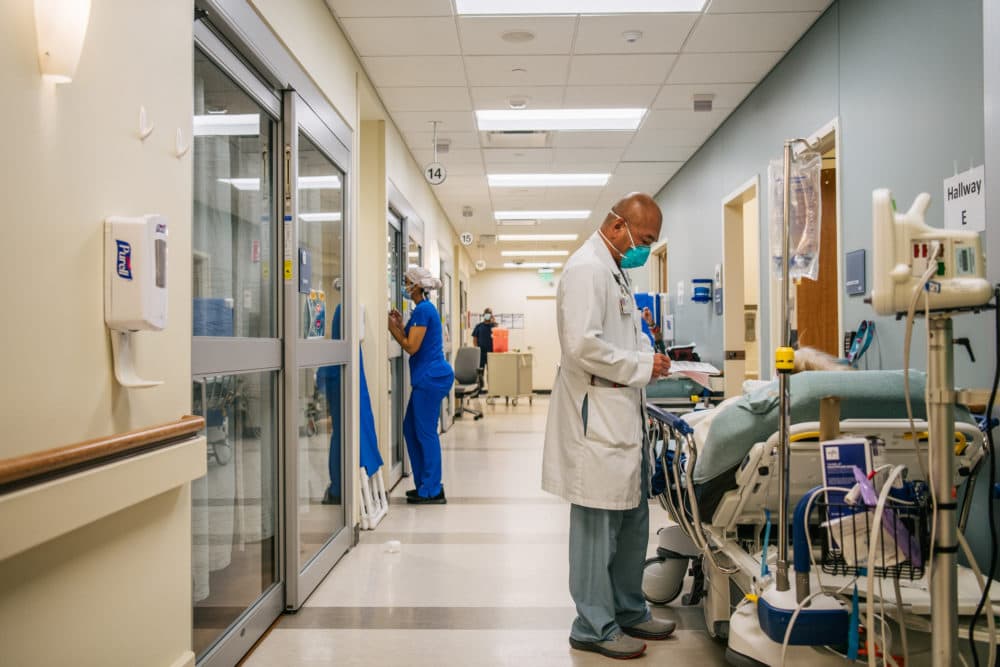 "The doctor," says my mother-in-law. "Can you help me understand his name?" She hands me her phone across the kitchen table.
"Of course," I say.
My mother-in-law is the reason my wife and I survived the pandemic, both of us working full time, with two young kids. Back in the lockdown, she watched the boys while we hopped between Zoom meetings, and I helped her and her brothers get Instacart slots and then vaccine appointments. Now one of her brothers is in the hospital, and she is always on the phone with doctors. She is the older sister who first came here from Guatemala, who helped her family with visa paperwork and then citizenship paperwork, who speaks the best English.
I listen to the voicemail, but the doctor is speaking softly; I can't have heard what I just heard. I turn up the volume, listen again and his name is unmistakable: Hau Nguyen.
Ten years ago, I was teaching ESL in a public high school in South Boston, and I had a student with this same name. When I listen to the message a third time, I know it's him. I recognize the measured way he speaks, the gentleness of his voice.
Hau had been in the country a matter of weeks when he first walked through my classroom doors ... hair spiked and glasses pushed back on his nose.
Hau had been in the country a matter of weeks when he first walked through my classroom doors that September morning, hair spiked and glasses pushed back on his nose. He was an endlessly curious kid, a reader and a beautiful writer. I still remember one essay he handed in describing how back in Vietnam his family didn't have electricity, how he used to stand under the streetlight to finish his homework. But what I remember most is his kindness. Teenagers can be rough, even in a new country where they are learning the language together, but Hau was always patient, working with classmates who struggled, never laughing when somebody made a mistake with their pronunciation.
By the end of the first semester, he had tested out of the newcomer ESL class and moved into a class taught by my wife, who used to teach down the hall from me. (Now that I think of it, she teaches down the hall from me again these days, even if we're Zooming into different cities). She has always been a hell of a teacher, and when she had Hau and his classmates write memoirs modeled after The Circuit by Francisco Jímenez, his work was so compelling she introduced him to Grub Street's Young Adult Writers Program.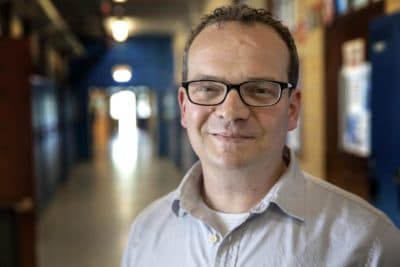 When one of his stories from that program was published in the online audio magazine The Drum, Hau insisted on reading it aloud himself, even though he was still learning English. A couple of years later, I taught him again, this time in a creative writing class, and his story about studying under the streetlight made for a stunning college admissions essay. At graduation, my wife and I took a photo with him, proud of him for earning a full scholarship to UMass Amherst. Later, we heard he was in medical school. So yes, of course it is Hau on that voicemail.
My mother-in-law grins when I tell her the story and picks up her phone. When he answers, she puts him on speaker, and as I hear the compassion and clarity in his voice as he explains her brother's condition, it is hard to hold back tears. Then she smiles wider and hands me the phone.
"Did you used to go to Excel High School?" I ask.
"Yes," he says, his voice faltering.
"This is Mr. Stumacher. Do you remember me?"
That lightness passes through the phone to me, and for just a moment, I breathe easier.
There is a long pause, and when he speaks, even though he maintains a professional demeanor, there is a lightness to his voice. "I will never forget you and Ms. De Leon," he says.
That lightness passes through the phone to me, and for just a moment, I breathe easier.
It has been a hard, hard year. A time of uncertainty and loneliness and loss. I know many of the kids and families I've worked with over the past two decades in urban schools have struggled and will carry trauma from this time for years to come. I can only imagine the weight health care workers, like Hau, will bear. We make it through with the grace of these moments of connection.
The uncertainty remains as we start another school year in the middle of this endless pandemic. In our exhaustion, we cling to hope. Sometimes it can be hard to grasp, but all we can do is keep trying. I think of Hau, who has overcome so much, driven by his curiosity and kindness. At the very least, now I know that my uncle is in good hands. I hold on to this thought, to the echo of my student's voice, with all my might.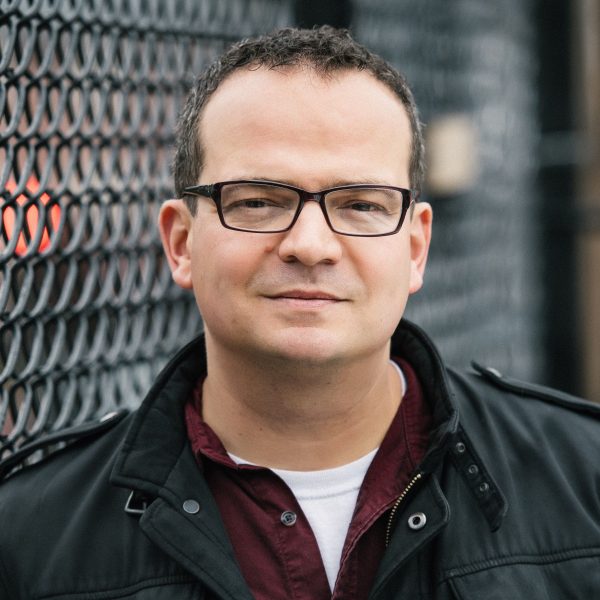 Adam Stumacher Cognoscenti contributor
Adam Stumacher's writing has appeared in Granta, The Kenyon Review, Narrative, The Sun, Best New American Voices and elsewhere.