If Only More Adults Treated Mask-Wearing Like Kids Do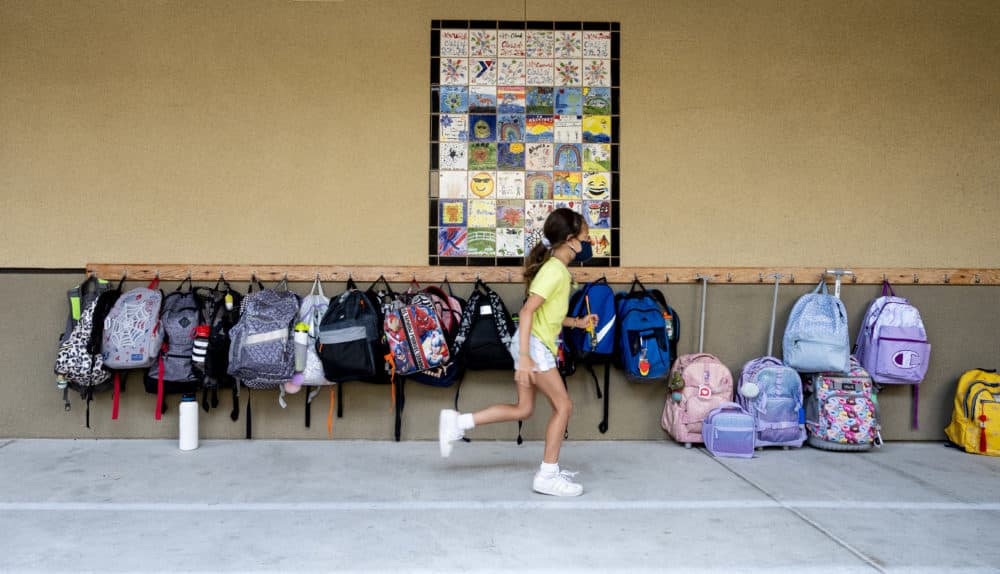 Toddlers disguised in adult bodies marred the school year's start by doing what toddlers do best: throwing tantrums. Anti-maskers, hysterically equating protective face coverings with slavery's dehumanizing chains, ranted about freedom in the faces of hard-working teachers, when they weren't assaulting them — or even students.
My window's view offers a glimpse of higher humanity.
I work from our second-floor condo two days a week under my employer's new hybrid schedule. The rhythms of life include the morning departure of our son for high school and the parade of younger students walking by our door to Belmont's middle school. Screwed, to put it bluntly, by a third straight academic year upended by COVID-19, my son and his peers are responding in ways that could teach some adults (using that term loosely) about growing up.
Our town's schools wisely mandated masks, which have joined binders, pencil cases and notebooks as essential supplies. (Mask exemptions are granted where medically necessary.) I used to break out in a contented smile as our neighbors' son with Down syndrome strolled to class with a stuffed animal in hand. Last week, he carried a mask, still as quick to answer my how are you? with a friendly good, how are you? The steady stream of other tweens walk, bike and scoot with similar equanimity as they wear or bear face coverings.
After 18 months in a world for which no one rehearsed them, straitjacketed by disease fear and constant safety precautions, they soldier on.
Likewise, my son, whose mother drives him to school, uncomplainingly totes mask along with water bottle and backpack. Despite late-summer temperatures warming the academic year's start, he and other kids masked in un-air-conditioned classrooms, their words with teachers and friends mediated by cotton or paper except during lunch. After 18 months in a world for which no one rehearsed them, straitjacketed by disease fear and constant safety precautions, they soldier on.
I'm under no illusion that there aren't mishaps: masks slipping below the nose, lost, or reduced to less-than-Dr. Fauci-approved condition over the course of the day (gesundheit!). Perhaps the occasional grumble or argument over having to mask up. But perfect compliance is the impossible straw man raised by anti-maskers to seduce the gullible. (We don't discard safety laws against running red lights or drunk driving, though those aren't infallibly observed.)
I'm also aware that elementary teachers and parents must contend with the inevitable mask fidgeting of the youngest students. Still, the kids I see through my window, and our son as he heads out, aren't shoving and shouting at each other over masks. They don't curl up in the fetal position over myths about mask dangers. They don't spit nonsense about masks' ineffectiveness. (Or lies about vaccines, such falsehoods sharing responsibility, with vaccine-refusing simpletons, for overrun hospitals having to ship COVID patients hundreds of miles for available beds.)
The Venn diagram of national stupidity shows an intersection of anti-masking with anti-vaxxing, and likewise of anti-vaxxing with Trumpism. So syllogistic reasoning suggests that the most unhinged anti-maskers cheered January's anti-democratic insurrection. They forfeited any attention to their hypocritical whining about liberty from "regular folks," as one red-state governor dubbed vaccinated people. We have more pressing matters.
We owe kids nothing less than all possible aid against the pandemic. That means tending to their mental health problems from the last year and a half. It means public spending on reliable broadband for those without, in the event some return to remote learning is necessary. It means fast-tracking school repairs, particularly in neighborhoods of need.
It means coming down hard on unvaccinated and unmasked adults who prolong the pandemic and its stress on our kids. The public should get behind public venue mandates; Joe Biden's get-the-shot-or-test orders, carefully drafted to pass legal muster (though a conservative judiciary's gag reflex can't be ruled out); and charging the unvaccinated more for health insurance.
We owe kids nothing less than all possible aid against the pandemic.
Contrary to pushback I heard after advocating that last one, the feared slippery slope -- why not penalize drunk drivers who kill and smokers for second-hand smoke? -- is fiction. Deaths from drunk driving (about 10,000 a year) and second-hand smoke (about 41,000) are like those from the flu: endemic, with relatively steady incidence year to year. (Drunk driving deaths, while tragic, actually have fallen over four decades.) COVID is pandemic, racing from 0 to 675,000 U.S. deaths in just 18 months. Dwarfing those other killers in scope and velocity, it's a clear and present crisis that merits emergency responses. Plus, there's no vaccine against a car driven by a drunk or second-hand smoke.
Obamacare penalized smokers with higher premiums while still driving down the uninsured population to record lows. So nailing the immunologically irresponsible in their wallets doesn't crimp broad-based health care. It supports it, if it helps end our COVID nightmare.
And it honors our debt to the young, disciplined heroes I see from my window's view.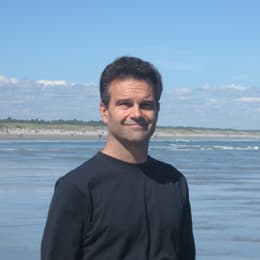 Rich Barlow Cognoscenti contributor
Rich Barlow writes for BU Today, Boston University's news website.