"Responding to the Signs of the Time with Sound Judgement and Resounding Justice!" by Reverend Hurmon Hamilton
This article is more than 12 years old.
One day the Pharisees and Sadducees came to test Jesus, demanding that he show them a miraculous sign from heaven to prove his authority. He replied, "You know the saying, 'Red sky at night means fair weather tomorrow, red sky in the morning means foul weather all day.' You know how to interpret the weather signs in the sky, but you don't know how to interpret the signs of the times!
Matthew 16: 1-3 (New Living Translation)
Every Sunday morning I see the signs of the times, when I look out on to the faces of my congregation. Worry weighs upon their glorious faces and their eyes shout out a chorus of unanswered questions: Will I have a job tomorrow? How will I support my aging parents? How long can I pay the mortgage? Can I afford to go to college? Will we be able to pay our staff this month? The fear of what tomorrow might bring is robbing them of the joys of today. Amidst this seemingly endless song of worry is a life saving, beacon of hope: Massachusetts' Chapter 58 Health Reform law! It has given a father the care he needs to recover from a stroke, a grandmother the emergency surgery that saved her life and a mother the prenatal care needed to protect her unborn child. For many, health reform has given them a safety net to survive in the midst of life's storms.
The current times require that we not falter in interpreting the economic signs that surrounds us.
These signs warn that the current financial climate, despite the $787 billion National Stimulus Plan signed into law today, will grow worst and more dangerous before the storm recedes. In the face of these signs, the Commonwealth must continue to craft responses that offer sound and just judgments. Such responses require that critical safety nets be strengthen to accommodate the many more people whose survival will depend upon them in the days to come.
This is the fiscal and moral context that surrounded last Thursday's Connector board meeting. In this context, the Connector board presented for public comment two potential options for determining the Affordability Schedule for 2009. The first option calls for a 2% increase in premium contributions for all income categories. The second options calls for a 2% increase in premium contributions for people with income up to 300% federal poverty level (FPL) and 5% for people with income above 300% FPL ( individuals with income over 32,490/families with incomes over 54,930).
Premium increases are understandable, because as Secretary Kirwan noted on Thursday, as the State meanders through these difficult economic times they must "tighten their belts". The state is not alone – as individuals and families, these unprecedented economic pressures are severely squeezing all of us. We are all facing the rapidly rising cost of food, transportation, housing and utilities as well as the loss of retirement funds, savings and property values; so, we are also being forced to tighten our belts. The first option demonstrates a correct analysis of our current fiscal times. This proposal displays judgment that is both sound and just, as it calls for moderate premium increases to be equally shared among consumers. But the second option is troubling and the logic used to support it - flawed.
The major argument for supporting this plan as laid out in the recommendations to the Connector Board by Kaitlyn Kenney, Manager of Policy and Research of the Commonwealth Connector, is that the premium increases for consumers with income above 300% FPL are necessary to mirror the average annual increase in premiums for Employer Sponsored Insurance. The unstated fear implied in this argument is that of cost shifting. That is to say, if the State provides significantly less expensive products than Employer based insurance, corporations may dump their insurance burdens onto the state. We should note here that this fear has been prevalent for the past four years. However, after close monitoring, there is no evidence of a cost shifting trend. Furthermore, Chapter 58 has built-in disincentives to deter such a trend.
Another argument is offered by Connector Board member, Jon Gruber. He asserts that these premium increases are necessary to reflect the increase in inflation and the cost of these plans to the state. At first glance, this seems to be a sound fiscal argument; however, it is important to remember that the Affordability Schedule is not just a suggestion. It is the standard that is used to require consumers to purchase health insurance; therefore, to stay true to the legislative intent of Chapter 58 – to require the purchase of health insurance by only the consumers who can afford to do so- the Affordability Schedule must, as near as possible, reflect the ability of consumers to pay the cost of health insurance in the context of their real budgets not based on the price of the product or market trends.
In this precarious economy, it is even more critical to be cautious and slow-footed –requiring families to take on the burden of a 5% increase in premiums is reckless because we risk too many people being denied the safety net of health reform. In short, this proposal does not meet the standard of caution that these economic times demand. Last year - consumers, at great sacrifice, led as they absorbed the impact of significantly increased premium costs – they have taken their share of the burden! Moreover, at a time when the entire nation is focused on trying to provide relief for a Middle Class – critical to a strong economic recovery - let us not implement public policy that goes in the opposite direction of the national wisdom. This year, let's cut the middle class some badly needed slack, while permitting consumers to wait out the storm with the security that affordable health care brings by limiting premium increases to 2% for everyone.
And as we respond to the signs of the time, with sound judgment and resounding justice, let us be assured – State, individuals, and families - that the God of the universe will see us through the difficult days ahead.
Reverend Hurmon Hamilton
President, Greater Boston Interfaith Organization
This program aired on February 18, 2009. The audio for this program is not available.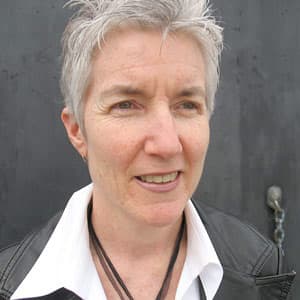 Martha Bebinger Reporter
Martha Bebinger covers health care and other general assignments for WBUR.