A Blueprint For High-Quality, High-Value Maternity Care
This article is more than 10 years old.
Maureen Corry, executive director of the non-profit research and advocacy organization, Childbirth Connection, offers recommendations for a revamped system of excellent care for new mothers and babies, at an appropriate cost:
With the seemingly endless furor over health care reform, you wouldn't think a well-planned roadmap toward health care nirvana already existed. At least it does when it comes to maternity care – the number one reason for hospitalization.
Last week, Childbirth Connection released two reports that are the fruit of over two years' labor by more than 100 maternity care leaders representing every industry stakeholder – from hospitals and health plans to consumers, quality experts and providers. The "2020 Vision for a High-Quality, High-Value Maternity Care System" and "Blueprint for Action" lay out the values of and recommendations for a maternity care system in which women receive high quality evidence-based care at an appropriate cost.
Maternity care is the sweet spot for what we all want: high quality, high value care. It's one of the only sectors of the health care industry where less care often means better care. Most mothers experience interventions that are inappropriate to use routinely among the population of primarily young and healthy women who give birth to 4.3 million babies each year. And while we spend so much more on health care, our performance lags distantly behind other developed nations on quality indicators including low birthweight, prematurity and maternal death. (See the USA Today stories "High-tech interventions deliver huge childbirth bill" and "Maternity-care failings can be remedied with cost-saving fixes.")
Similar to what the Institute of Medicine's Crossing the Quality Chasm did to define high quality health care, the 2020 Vision presents a shared view of fundamental values, principles and attributes that constitute a high quality maternity care system. The Blueprint provides detailed recommendations and action steps developed by five stakeholder workgroups to achieve the Vision. Specific strategies in 11 critical areas are outlined and answer the question: "Who needs to do what, to, with, and for whom to improve the quality of maternity care over the next five years?"
The reports are only the first step in a concerted effort to transform maternity care. We've established a public-private multi-stakeholder partnership to carry out the next phase of our initiative and implement Blueprint steps to accelerate health system change. The potential to improve maternity care is within our reach, but we can't do it alone. There's much to learn from those who have successfully implemented maternity care QI programs. We call upon them to share their knowledge and experiences and invite others that want to make change to get in touch with us.
Health care reform offers many opportunities, but with or without it, there's work to be done to ensure optimal care for women and newborns. The Vision and Blueprint are tools we can use now to build a maternity care system that works.
A Few Highlights of Blueprint Recommendations:
Performance Measurement
Fill in gaps to attain a complete set of nationally endorsed consensus measures to assess maternity care performance across the full episode of maternity care, including outcomes and value of care, and experiences of women and families.
Payment Reform
Restructure the payment model into a better bundled payment system across the whole episode of maternity care, so that payment incentives are aligned with quality and outcomes, and eliminate perverse incentives to overuse interventions that can be billed outside the current global fee. Develop CPT codes to allow billing for low-tech management strategies for labor and birth, such as hydrotherapy and doula care. Medicaid and private insurers should replicate the Medicare "Do Not Pay" strategy so that there is no reimbursement for preventable adverse events and errors, or for the overuse of procedures with higher costs and poorer outcomes than alternatives.
Disparities
Make research into the determinants and distribution of disparities in maternity care risks and outcomes of care a national priority. Expand access to services shown to improve the quality and outcomes of care among vulnerable populations. Encourage state Medicaid programs to form quality improvement collaboratives and community-based partnerships to test payment reform pilots that improve care processes and outcomes.
Clinical Controversies
Develop national clinical guidelines for vaginal birth after cesarean, labor induction, vaginal breech and twin birth, elective primary cesarean, and out-of-hospital (home) birth using multi-stakeholder processes with opportunities for public comment. Adopt resulting guidelines as standard of care.
Consumer Choice
Promote a cultural shift in attitudes toward childbearing through childbirth literacy campaigns to inform women of maternity care options, and conduct surveys on childbearing experiences. Develop electronic decision-support tools that present data on the probability of short-term and downstream benefits and harms of common interventions so that women can make the most informed choices. Offer incentives (e.g., co-insurance reductions, co-pay waivers) that motivate women to select providers who adhere to evidence-based practice and/or have exceptional outcomes.
This program aired on February 3, 2010. The audio for this program is not available.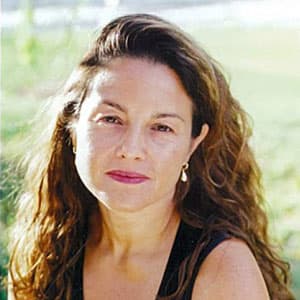 Rachel Zimmerman Health Reporter
Rachel Zimmerman previously reported on health and the intersection of health and business for Bostonomix.