Insurers, Hospitals Respond To Patrick's Planned Crackdown On Health Costs
This article is more than 10 years old.
I asked the folks who represent insurers and hospitals to respond to Gov. Deval Patrick's new proposal to control small business health care costs by essentially allowing the administration to cap rates charged by doctors, insurers, hospitals and other providers. Both Lora Pellegrini, acting president and CEO of the MA Association of Health Plans, and Lynn Nicholas, president and CEO of the MA Hospital Association argue — not surprisingly — that the governor's plan may not address the thorniest problems contributing to rising costs.
Here's Pellegrini's post:
Recently, Governor Patrick announced legislation to promote job creation, which included proposals to provide tax credits for businesses that create new jobs and proposals for small business health care costs. We share the Governor's concern about the impact of rising health care costs and agree with him that we need to take action to provide relief to small businesses. For the last seven months, we have been working with business groups and legislative leaders on a proposal filed by Representative Harriett Stanley and Senator Richard Moore – House Bill 4452 – known as "The Affordable Health Plan". The bill would require both health plans and providers to control their costs and could cut premiums for small business by as much as 22 percent.
We are concerned that the Governor's proposal will not generate any savings unless it first addresses provider costs, as the bulk of the premium dollar – nearly 90 cents – pays for medical services such as doctor visits, prescription drugs and hospital stays and other services that directly benefit consumers.
The rising cost of medical services charged by providers is the major reason for premium increases. Among the findings in the Attorney General's recent Investigation of Health Care Cost Trends and Cost Drivers:
· Provider rate increases caused most of the increases in health care costs during the past several years;
· Differences in prices between and among providers were not related to quality, the sickness or complexity of the patients served, or whether the facility was a teaching or community hospital; and
· Market clout of certain providers was the main factor driving the price of services.
The Division of Insurance's 2008 trends in health care claims report found that medical costs rose at an average annual rate of 11.6% between 2002 and 2006 and there is nothing to indicate that increases in provider rates have abated. (And here's more data, out this week from the state Division of Health Care Finance and Policy, on the factors contributing to cost hikes.)
The Affordable Health Plan is the only solution that would provide small businesses with immediate and significant savings that could be used to hire more workers, increase employee salaries, fund capital expenditures, and make other investments that will help jumpstart the Commonwealth's economic recovery. It would also complement the Governor's proposed tax credit for businesses that create new jobs. For example, a 40-person company with a mix of employees in their 30s and 40s, some with family coverage and others with individual coverage, that pays $525 per employee for health insurance, could lower its premiums by as much as $115 per employee per month, resulting in over $55,000 annually in savings, which could create a new job and leverage the tax credits the Governor has proposed.
And here's Nicholas' post:
In today's tough economic environment, addressing small business healthcare costs is a must. Governor Deval Patrick's new proposal to have the state regulate healthcare rates from insurers and providers aims to do just that, but is a dramatic and difficult step even if done on a temporary basis and some of what the Governor proposes isn't temporary. The Governor has said that his proposal is meant to start the conversation and he deserves credit for that. Starting the conversation is good because there is a lot to talk about and a lot to do.
The governor's "Job Creation Bill for Small Business" calls for any contract for payment between an insurance company and a hospital, physician group practice, or imaging service to be submitted to the Division of Health Care Finance and Policy (DHCFP). If DHCFP finds that the payments – adjusted for volume and patient acuity – increase by a rate greater than the previous year's rate of medical inflation, the increase would be presumed to be excessive and disapproved, pending a hearing to justify the increase. The bill also places some limits on insurers, but far less challenging.
There are important questions to be asked in this "conversation" including questions about the feasibility of implementing what is proposed, the administrative complexity and cost of implementing what is proposed, the impact of many providers who are struggling to survive today, whether there is a need to address demands for medical services if one is proposing to limit provider costs, which provisions are sunset and which provisions continue, will the proposal actually lower small business premiums and if so at what cost, what effect will increased regulation have upon our economy and jobs, what is the impact upon long-term reform of adding greater complexity to the payment system, does the proposal take into account costs that providers can't control - such as an aging population and the high level of coverage benefits in Massachusetts, how do providers account for the government not paying the costs for caring for MassHealth patients?
Because something is complicated doesn't mean that it can't work, but when it is this important, we better understand how it will really work or not work before buying it.
The disproportionately high premiums that small businesses pay are a legitimate concern. The rapidly rising premiums result from business decisions being made by the state's insurers. Under current Division of Insurance regulations, insurers can charge small businesses as much as 76 percent more in premiums than they charge their 'big business' counterparts. But hospitals and other providers get paid exactly the same regardless of whether a patient works for a large or small employer. The Governor's bill authorizes the Commissioner of Insurance to limit these so-called rating decisions.
It is high time to ask tough questions about the cost of insurers' red-tape, cost in terms of dollars spent and in terms of providers and beneficiaries running in circles. Their administrative costs add significantly to providers' medical costs. Their billing and claims processes account for billions of dollars in our state's health care system.
There are steps we can take together. We should look carefully at new ideas such as allowing small business to join together to get lower insurance premiums while not excluding businesses from joining such networks. And increased transparency if handled responsibly and applied to all stakeholders can contribute to a more effective and efficient healthcare system.
MHA is committed to basic reform of the healthcare payment system and to participating in the conversation that the Governor started.
This program aired on February 12, 2010. The audio for this program is not available.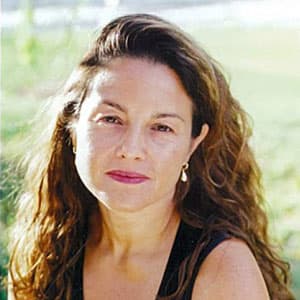 Rachel Zimmerman Health Reporter
Rachel Zimmerman previously reported on health and the intersection of health and business for Bostonomix.