Look Who Supports National Health Reform
This article is more than 10 years old.
In advance of President Obama's health care summit on Thursday, here's the latest organizing effort by the nonprofit, Health Care For All of Massachusetts:
On Monday, Health Care For All helped bring together a broad wall-to-wall spectrum of community leaders to send a singular message loud and clear to Washington: National Health Reform is Good For Massachusetts. The speakers represented consumers, labor, religious communities, immigrants, insurers, business leaders, state government, hospitals and physicians.
Why is national health reform good for Massachusetts? Here are excerpts of some of the key points made by the speakers at Monday's forum:
Expands Coverage: "Health Care For All is committed to national health reform because it will make health care more affordable to more than 75,000 Massachusetts families who are struggling to meet their basic needs." – Amy Whitcomb Slemmer, Executive Director, Health Care For All
Helps Small Business: "An estimated 70,000 small firms would benefit in Massachusetts, and our economy and health would be improved. That's why national health reform is good for Massachusetts." – Phil Edmundson, CEO, William Gallagher Associates
Helps Seniors with Drug Costs: "National health reform is good for Massachusetts seniors. It will protect guaranteed Medicare benefits, and it will also close the Medicare prescription drug coverage gap. That gap alone threatens 300,000 seniors every year with an additional $3,600 in out-of-pocket costs." – Deborah Banda, State Director, AARP Massachusetts
Helps Working Families: "Health reform has been good for Massachusetts workers, whether you are part-time, whether you are temporary, whether you are between jobs. If national reform happens, we will be able to help more middle class working families. It is good that Massachusetts has done what we've done, but it will be better when national reform happens, because more of us will be protected. – Celia Wcislo, Vice President, 1199SEIU Expands Jobs for Massachusetts: "National health care reform would play to Massachusetts' strengths. It would fuel our jobs engine and our international leadership in medicine, and make the greatest workforce in the world – the people of Massachusetts – even more productive." – Jay Gonzalez, Secretary, Executive Office of Administration and Finance
Strengthens Hospitals: "Washington can help us cut through the red tape so our hospitals can be more efficient. Washington can mend the health care safety net that hospitals struggle to bind. We can help build information networks for hospitals to improve the quality of care. It's late, but it's not too late for Washington to do its job, so we can do ours." – Tim Gens, Senior Vice President, Massachusetts Hospital Association
Supports State Budgets: "It's no secret that the reimbursements from the federal government help fund health reform. National health reform will be important in its own right, and it will also be important for Massachusetts in terms of funding on a long term basis." - Mike Widmer, President, Massachusetts Taxpayers Foundation Controls Health Costs: "We need national reform. It is a moral issue that we get cost containment, and we won't get there unless we close the exit to health insurance."– Jon Kingsdale, Executive Director, Commonwealth Health Insurance Connector Authority
Facilitates Hospitals Care for the Uninsured: "As a physician, I can see each and every day the great good that health reform in Massachusetts does for our patients and their families – at the Mass General, the Brigham, North Shore Medical Center, places that have taken care of previously uninsured people. National health care reform is necessary to bring this greater good to all those in great need." - Gary Gottlieb, President and CEO of Partners Health Care
Supports Community Health: "Health reform is good for community health centers in Massachusetts and the vulnerable populations they serve." – Jim Hunt, President, Massachusetts League of Community Health CentersImproves Quality and Safety: "The physicians of the Commonwealth and their Massachusetts Medical Society not only support the pioneering effort here in Massachusetts, but we know that it's going to lead to national reform, and that will improve the quality and safety of care, it will remove inappropriate care and control costs, and it will further expand coverage." – Dr. Jack Evjy, Massachusetts Medical Society
Reflects Shared Responsibility: "The principle of shared responsibility is the genius for getting health reform passed in Massachusetts. We have to bring that shared responsibility to the whole country. We urge every member of our congressional delegation to get behind supporting national health reform now, and I mean every member." – James Roosevelt, Jr., CEO, Tufts Health Plan; "A very diverse group came together to pass health reform, and I am pleased a diverse group is behind me today. We will make sure health reform is a success." – Jay Curley, Chief Government and Public Affairs Officer, Blue Cross Blue Shield of Massachusetts
Protects Immigrants: "We're here to urge the members of Congress to pass comprehensive health reform that does not leave anyone behind, including immigrants. Including all residents in health reform improves the health and safety not only of individuals and their families, but our communities and our Commonwealth as a whole.– Eva Milona, Executive Director, Massachusetts Immigrants and Refugee Advocacy Organization
Reflects Masachusetts Values: "Health care is a right; it is not a commodity, and it's time the richest country in the world provided health care for everybody in the United States. We cannot stand by and let the dream of Senator Kennedy die with him. It is time to move forward to take this historic opportunity to get health care reform done, and we urge Congress to finish the work the late Senator started. Health care is a public good that everyone should have." - Dr. JudyAnn Bigby, Secretary, Executive Office of Health and Human Services
Reflects our Moral Values: "So today, we ratify our commitment to national health reform that will help us to continue with the gains we have made right here in Massachusetts, and will bring the basic human right of health care to all Americans. This is indeed the social justice issue of our lifetime. The folks from the faith community asserted that every human being is created in God's image and is worthy of affordable access to quality care." - Rabbi Jonah Pesner, Greater Boston Interfaith Organization
This program aired on February 24, 2010. The audio for this program is not available.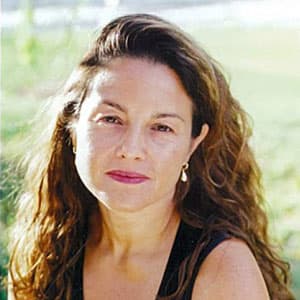 Rachel Zimmerman Health Reporter
Rachel Zimmerman previously reported on health and the intersection of health and business for Bostonomix.