A Young Woman Confronts Her Fiancé's Suicide
Sara and Kerry met as students at Bates College in 2001. They were together for eight years, and planned to get married in August 2010. Last June, just two months before the wedding, Kerry committed suicide using a gun he purchased legally that same day. He was 27 years old. This was a complete surprise to everyone who knew him, and obviously devastating.
Kerry had been plagued by chronic pain in his arms, back, and legs for over a year. As a student, he did not have cohesive medical care, which meant he saw multiple providers and had to tell his story over and over again. The cause of Kerry's pain was never determined. None of his physicians had followed him over time, and none knew him well as a result. Kerry was not one to complain about pain, and indeed, until he developed these debilitating conditions, he had been an athlete in excellent physical health. At times, given the lack of a clear diagnosis, he felt that the legitimacy of his pain was called into question. Ultimately, he was left with a sense of desperation and hopelessness.
Suicide is a major public health problem. According to 2007 data, it is the 11th leading cause of death overall and 4th leading cause of death for adults 18 to 65 in the United States. Everyday, approximately 90 Americans commit suicide.
What can be done to prevent suicides like Kerry's? Recently, Sara and Kerry's father, Dr. Mike Lewiecki, addressed this issue in an article, "Time to Reconsider," published last month in The Journal of the American Medical Association.
Here, Sara (who is now a post-doctoral fellow in molecular biology at Massachusetts General Hospital) speaks openly about her experience of Kerry's suicide, and about trying to move forward in the face of such a tragic loss.
(Dr. Annie Brewster is a Boston internist who became interested in storytelling as a way to promote healing among patients. You can hear more of her stories here, here and here, as part of our Listening To Patients series.)
This program aired on April 28, 2011. The audio for this program is not available.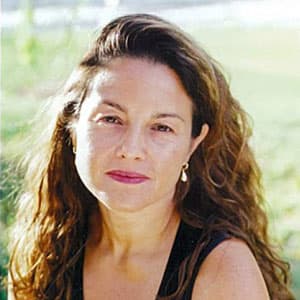 Rachel Zimmerman Health Reporter
Rachel Zimmerman previously reported on health and the intersection of health and business for Bostonomix.