Study: Alternative Care Going Mainstream, Docs Tell Patients To Try Yoga
This article is more than 9 years old.
But even Dr. Nerurkar says she was surprised by the findings of a new study she co-authored, published today in The Archives of Internal Medicine. She and her colleagues found that one in 30 Americans — that's about 6.4 million people — were referred for some kind of mind-body therapy (yoga, meditation, tai chi, relaxation, deep breathing or guided imagery, for instance) by their doctor or another health care provider.
"One in 30, that's huge to me," Nerurkar said. "When you think of a yoga class of 30 people, that means one has been referred by their health care provider. We were not expecting this number."
What does it mean when even physicians are sending their patients off to do some deep breathing? Well, she said, it could mean these types of therapies — which it seems everyone is doing on their own, without a doctor's approval, or even knowledge — are becoming more widely accepted and solidly mainstream.
The study also found that the patients who were referred by providers to these "alternative" therapies tended to be sicker, with higher co-morbidities and more heavily reliant on the health care system overall. This suggests that providers may be considering the mind-body therapies as a "last resort" for patients after other, more traditional approaches had failed, Nerurkar said.
People who had an encounter with a mental health professional and people with anxiety were also more likely to use provider-recommended mind-body therapies, the study found.
Already, about 41 million Americans use some type of mind-body therapy, and studies have shown this approach to be effective in certain areas, for instance, depression, anxiety, chronic pain, insomnia and even in some forms of cardiac disease. But Nerurkar and her colleagues were interested in finding out whether physicians were actually referring patients to get these types of treatments. "For so long, it's all been patient-driven," Nerurkar said.
So the team analyzed data from more than 23,000 U.S. households as part of the 2007 National Health Interview Survey. One of the questions in the survey was: In the past 12 months did you use a mind-body therapy because it was recommended by a health care provider?
The findings, said Nerurkar "make us wonder whether referring patients for these therapies earlier in the treatment process could lead to less use of the health care system, and possibly, better outcomes for these patients."
Nerurkar, 35, says she was "inspired by her patients," to pursue the research because so many of them kept telling her how much better they felt — that their insomnia or anxiety had ceased — after taking a meditation or yoga class. "And what doctor doesn't want their patients to feel better?"
"The cool thing for me about this research is that pursuing these alternatives has been patient-driven for years, and people don't necessarily tell their doctors. It's really great to see that the role of mind-body therapy in the conventional setting is becoming more widely accepted, " she said. "My personal interest is to broaden the exposure of mind-body therapies in the conventional medical care."
In a separate study, published June 1 in the journal Fertility and Sterility, researchers found that women undergoing in vitro fertilization treatment who participated in a mind-body program for stress reduction had a higher pregnancy rate compared to those who didn't participate in such a program: 52 percent versus 20 percent. Principal investigator Alice Domar, Ph.D, OB/GYN, Beth Israel Deaconess Medical Center and Executive Director of the Domar Center for Mind/Body Health at Boston IVF said in a statement: "We worked with a small group, about a 100 women total, so we'll need to continue with a larger group of patients to see if the results bear out. But there is a strong indication that stress levels and IVF outcomes are linked and that intervening with mind/body therapies can help."
This program aired on May 9, 2011. The audio for this program is not available.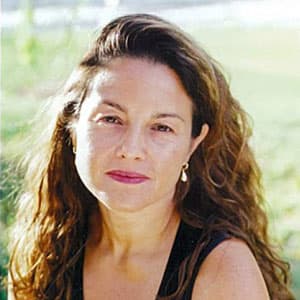 Rachel Zimmerman Health Reporter
Rachel Zimmerman previously reported on health and the intersection of health and business for Bostonomix.