First Hearing On MA Health Reform, 2011: Where Does Everybody Stand?
This article is more than 8 years old.
Okay. I've posted Attorney General Martha Coakley here. I've posted Gov. Deval Patrick here. Now for everybody else. Today's State House hearing was the season opener, time for the players in Massachusetts health reform — from huge hospital systems to individual consumers — to stake out their opening positions. How do they see Gov. Patrick's proposal for the next, cost-cutting phase of health care reform? What are their concerns?
Here's my overarching impression: General support for the idea of shifting the system toward payment for "global" budgets for "whole-patient" care, away from fragmented payments for each service. And broad concern that if done wrong, it could hurt.
Full testimony is available from several major organizations. The Massachusetts Medical Society is here. The Pioneer Institute is here. Health Care For All is here. I'll post more as I get them, and you're deeply welcome to share links or thoughts in the Comments section below.
Meanwhile, here are some noteworthy moments from the first three hours or so of today's hearing:
Dr. JudyAnn Bigby, secretary of health and human services, and the governor's point person on the bill:
What's wrong with our current health care system is that it "doesn't consistently pay for the right thing." That is, "The problem with the way we pay for care is that it's based on insurance billing codes and not based on what patients need and what physicians are trained to do."
Many payers and providers are already moving away from fee-for-service and forming more integrated care organizations, but it is a change that we must all approach with great care. It is because this transition requires thoughtful planning and should not take place in a haphazard manner that the governor's bill is so necessary.
[module align="right" width="half" type="pull-quote"]'Our only beef, quite frankly, is that this is a very government-centric, Cabinet-centric approach' — Lynn Nicholas, Massachusetts Hospital Association[/module]
Secretary of housing and economic development Gregory Bialecki:
"The health care cost crisis in Massachusetts is the primary roadblock to our continuing recovery."
The governor's bill "sends the message to businesses that their health care costs, which they see right now as being out of control, are going to become more consistent and more predictable and frankly more rational
Bialecki said he sees no evidence that the governor's bill would hurt employment in the health care industry.
Not a return to the bad old days of HMOs
Rep. Steven Walsh, house chair of the committee, expressed concerns that the reform would be a throwback to the bad old days of HMOs, and people might find themselves unable to get care at top specialty hospitals such as Children's Hospital and Dana Farber Cancer Institute. JudyAnn Bigby's response:
Why what we're proposing is different:

1. Payments to providers will not be based on 'We're going to save X number of dollars, we're taking that money away, and then have people fight among themselves."
2. A lot more is known about how to adjust payments to providers depending on the acuity or sickness ...We've made a lot of progress in this area and many models have been tried.
3. We have systems that are either in place or are being implemented right now that provide the type of infrastructure support that providers need to do the type of coordinated care that the managed care HMOs of the '90s promised but didn't really have the infrastructure to deliver.
4. We're also holding providers to more quality outcomes, not simply to the number of admissions they have to the hospitals or the number of MRIs, which was really the foundation of managed care in the 90s.

We do not envision that highly specialized institutions like Children's Hospital or Dana Farber would simply be a part of one Accountable Care Organization...We envision that if your child needs the highly specialized care of Children's Hospital, your physician group would have an arrangement to allow that to happen. The only restriction we see on where people can go to get their care will depend on what health plan they have.
Sen. Dick Moore argued strongly that he wants a cost estimate for the governor's proposal, and said that the reform will require significant "investment up front."
Health reform "is not going to happen by the governor signing the bill. The implementation is going to be critical, and I don't see that clearly in the bill."
Inspector General Greg Sullivan
Rising health reform costs amount to "an unprecedented crisis," far bigger than the Big Dig cost overruns.
I think that in Massachusetts, the most important step that is needed is to have reasonable controls over the rates that are paid by insurance companies to providers. Gov Patrick's bill includes an expansion of the authority of the Division of Insurance. To me, this is the key to the bill."
"Where is the pressure on controlling health care costs? I think the governor's bill provides an answer for Massachusetts and an answer for the country: a combination of a move to global payments with effective control of global payment rates. This isn't rate-setting. Rate-setting does not work. This is far more simple to administer. And in order to implement this kind of system you're going to have to rely on the Division of Insurance to be prudent, thoughtful and sensitive to all parties' interests, but in the end, to give the Division of Insurance authority to control the rates of increase of providers in Massachusetts. That's the answer, in my view, to controlling health care costs."
Lynn Nicholas of the Massachusetts Hospital Association:
The hospitals generally support global contracts and "bundled care."
"The question really becomes how to do it in a way that allows hospitals to flourish and ... not undermine or have unintended consequences."
[module align="right" width="half" type="pull-quote"]"A lot of the meat will come out of hospitals, quite frankly, as these changes occur."[/module]
There will be a profound impact from these changes and probably no group will be asked to change more or do things more differently" than hospitals. "A lot of the meat will come out of hospitals, quite frankly, as these changes occur."
"We need to be partners, absolutely partners, in this." And "Our only beef, quite frankly, is that this is a very government-centric, Cabinet-centric approach. It is very highly regulatory and in our mind doesn't strike the right balance that stakeholders and government are working together, and we're not the only ones who feel that way."
This program aired on May 16, 2011. The audio for this program is not available.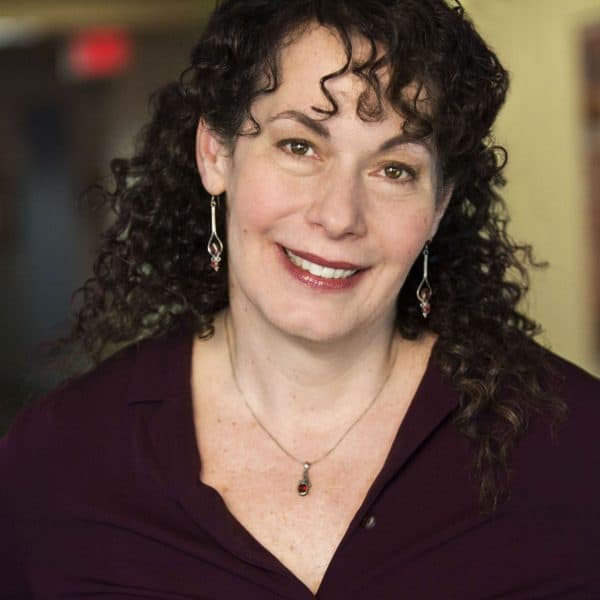 Carey Goldberg Editor, CommonHealth
Carey Goldberg is the editor of WBUR's CommonHealth section.