More Americans Praying For Their Health
This article is more than 9 years old.
Research from a CDC report found that a lot more people are praying to cope with health matters. They prayed whether they faced a serious illness or an improvement in their health; whether they had dental pain, or none at all. They even prayed if their health stayed the same. Overall, according to the study, which analyzed data from more than 20,000 respondents to the National Health Interview Surveys, the number of people who said they prayed for their health jumped to 49 percent in 2007 from 43 percent in 2002. The analysis was published in the APA journal, Psychology of Religion and Spirituality.
"We found that prayer to address medical concerns has basically gone up across the board," said Amy Wachholtz, PhD, director of health psychology and an assistant professor of psychiatry at the University of Massachusetts Medical School. "It's up across genders, socio-economic groups, across levels of pain and marital status."
After the 9/11 attacks, Wachholtz said, there was an increase in public religious activities, but that spike has since declined.
The latest rise, she says, is likely due to a growing interest in more private practices.
"There's an increase in religiosity," Waccholtz said, "and a greater awareness of Buddhist-based prayerful meditation as part of mental and physical health treatment."
The study did have some limitations, notably: "We cannot answer the proverbial question, Which came first—the prayer or the health issue? " Nor did the study address what effect praying had on people's health.
Still, here are some more interesting findings:
1. People with the highest incomes were 15 percent less likely to pray than those with the lowest incomes
2. People who exercised regularly were 25 percent less likely to pray those who didn't exercise
3. People were not exchanging health insurance for prayer
4. Fifty-one percent of women reported prayer in 2002 and 56 percent in 2007; in those same years, men reported prayer 34 percent and 40 percent, respectively
5. African-Americans were more likely to pray for their health (61 percent prayed in 2002; 67 percent in 2007) compared to Caucasians (40 and 45 percent respectively, during the same periods).
6. People who were married, educated beyond high school or had experienced a change in health for better or worse within the last 12 months were also more likely to pray about health, the study found.
This program aired on May 24, 2011. The audio for this program is not available.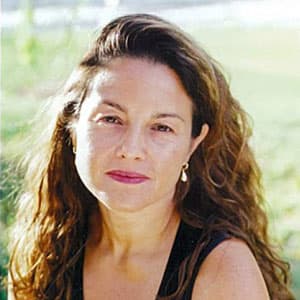 Rachel Zimmerman Health Reporter
Rachel Zimmerman previously reported on health and the intersection of health and business for Bostonomix.