Drug Shortage Crisis: The View From Mass. General
This article is more than 9 years old.
It includes extensive reporting from Massschusetts General Hospital that reveals just how dire the situation has become. The full report is here, and here's the MGH segment:
Across town at the Massachusetts General Hospital, New England's largest, pharmacist Paul Arpino says drug shortages were once rare. Now they're routine.

Arpino often gets calls in the middle of the night from desperate doctors and nurses. "We try to react as quickly as possible to these shortages," he says. "Sometimes there's not a lot of notice. But when we're informed of the shortage, we really get all hands on deck."

He says drug shortages plague every corner of Mass General, from the emergency department to operating rooms to intensive care.

Currently, for example, intensive care doctors are coping with a shortage of a drug called labetalol that's used to treat patients whose blood pressure is going through the roof. Labetalol is so scarce that the hospital recently decided to reserve it only for patients having a brain hemorrhage.

Dr. Taylor Thompson, medical director of the Mass General's medical ICU, calls it rationing – something most people think happens only in socialized medical systems or developing nations, not in America. But experts say the problem has been building over the past decade, and has accelerated since 2006.

"It's really no way to run an integrated health care delivery system, to take cornerstone drugs and have to do without and find alternatives monthly," Thompson says.

Doctors and nurses do find work-arounds. They try different drugs or combinations. But that increases the risk of a dangerous medical error.

"It would be a bit like a pilot coming to Logan Airport in the morning and (being told), 'We're out of Airbuses, you're going to have to fly a 727. And oh, by the way, you're taking off in 10 minutes.' "

Are Generics To Blame?

Thompson isn't quite sure why drug shortages are happening so often. "My understanding is it appears that the major problem is business decisions around generic drugs," he says.

Most drugs in short supply have been older generic drugs, which are generally less profitable. Hospitals are most affected, because many scarce drugs are intravenous forms, not pills dispensed in bottles.

But actually, officials at the Food and Drug Administration say only 11 percent of shortages happen because a company decides to stop making an unprofitable drug. Most shortages, they say, occur because something goes wrong in the manufacturing process that halts production.

The problem today is there are fewer companies making essential drugs. So when one manufacturer stops producing, there may be only one other supplier – and it can't keep up with demand. This is what happened with calcium gluconate, the missing ingredient in Kevin Zakhar's IV nutrient mix. (Last Friday, one of the two manufacturers told NPR that it was resuming shipments and Zakhar should have a steady supply beginning this week.)

Whatever the tangled causes, all those involved believe drug shortages are the new normal in U.S. medical care.

That's why the Mass General recently formed a task force on drug shortages. Its chairman, surgical oncologist Annekathryn Goodman, says next month the group will begin to confront the agonizing questions of how to decide who gets the available drug when there's not enough to go around.

"If it ever gets to a place where you have to choose one patient over another," Goodman says, "that is a very tough, ethical, existential, emotional issue — for us, for the people receiving the care."

Goodman is currently grappling with a problem that foreshadows such difficult choices. A drug called Doxil, which is highly effective in treatment some advanced ovarian cancers, is being rationed by its manufacturer right now.

Betsy Neisner, the consumer representative on the new drug shortage task force, is a patient of Goodman's who had been getting Doxil.

"I was getting it monthly, responding superbly, until July of this year, when I went into the hospital to have my infusion and the cupboard was bare," Neisner says. "They didn't have it. There was a nationwide shortage."

She had to switch to an older drug that caused months of terrible nausea and fatigue, and damaged the nerves in her feet. Last Friday she started getting Doxil again after her turn came on the manufacturer's waiting list.

"It's really astonishing and terrifying," Neisner says, "because you assume that if there's something that we've invented, that we've made available, it will stay available. And that's not true anymore."

More wrenching decisions may be just around the corner for patients with ovarian and breast cancer. A critical drug called Taxol is now on the FDA's shortage list.

And Mass General's pharmacists say they have less than a month's supply of Taxol on hand.

This program aired on October 3, 2011. The audio for this program is not available.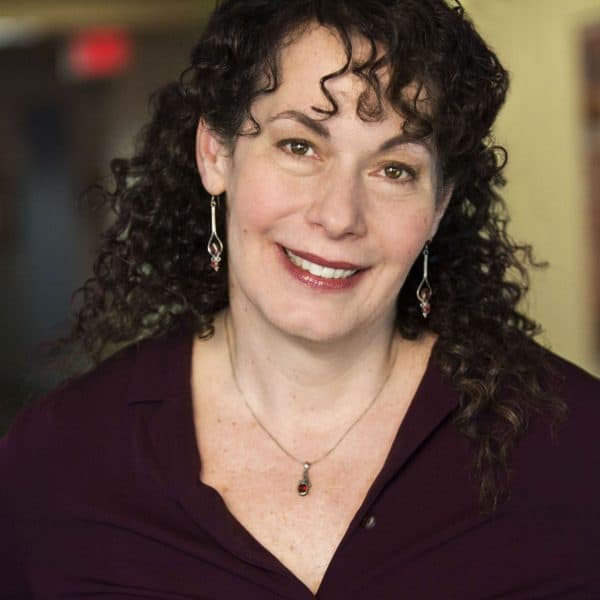 Carey Goldberg Editor, CommonHealth
Carey Goldberg is the editor of WBUR's CommonHealth section.