Ralph De La Torre's 'Moxie' And The Quest For Revamped Health Care
This article is more than 9 years old.
No one asked, but if I were Ralph de la Torre, I'd give my PR people a generous bonus and an extra day off.
This profile of de la Torre, chairman and CEO of Boston-based Steward Health Care System LLC, in The Deal magazine is the kind of story executives dream about. It's called: "How Ralph de la Torre plans to save healthcare and make a fortune for Cerberus."
Here's a taste:
Ralph de la Torre, 45, rocketed to the top of American medicine in 2004 when he became chief of cardiac surgery at Harvard University's Beth Israel Deaconess Medical Center and, three years later, founded the hospital's CardioVascular Institute. He then made a dramatic career change, giving up his medical license to run a group of Catholic hospitals outside Boston that were lurching toward bankruptcy. Two years later he persuaded New York-based private equity giant Cerberus Capital Management LP to buy the group. Now he's on the hunt for other troubled community hospitals.

In fact, the surgeon-turned-administrator-turned-investor now believes he can transform healthcare in America, too, as he wrote President Obama in 2009, not simply "tweak elements of the system" but "overhaul the entire model." And he plans to do it by using private equity money...De la Torre has never exactly been short on moxie.
Later, the story details some failed takeover attempts, but assures readers that de la Torre's acquisitive appetite remains strong:
De la Torre's search for a major acquisition outside Massachusetts continues. He is looking for underfunded healthcare systems or large community hospitals similar to St. Vincent's. A disorganized physician group that he can organize, accepting a single capitated payment rather than payment for individual services, is key.

There should be plenty of acquisition targets since there are lots of underfunded hospitals, a trend that will likely grow more pronounced. Municipal bond markets, traditionally a long-term source of funding for hospitals, have been moribund. Meanwhile, federal legislation may actually make it more difficult for smaller hospitals, serving poorer patients, to remain independent. Add in cuts to Medicare and Medicaid and tightening reimbursement rates, and there is a recipe for consolidation.
This program aired on October 4, 2011. The audio for this program is not available.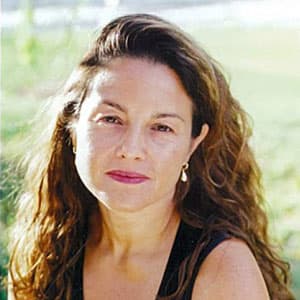 Rachel Zimmerman Health Reporter
Rachel Zimmerman previously reported on health and the intersection of health and business for Bostonomix.