Partners Renegotiates Blue Cross Contract, Joins Global Payment Plan For Cost Cutting
This article is more than 9 years old.
"Partners wants to lead the way and tackle some of health care's toughest challenges and this announcement represents an important step toward slowing growth in health care costs," said Gary L. Gottlieb, MD president and CEO of Partners HealthCare. "The marketplace expects providers and insurers to find new ways to work together and keep cost growth down. We continue to explore even more ways to achieve that goal."
Last December, Partners made a one-time commitment of $40 million dollars to help reduce health care premiums by either making a lump sum payment or by re-opening existing contracts. With this agreement, Partners has exceeded that original commitment and created additional savings to be passed along to consumers. Partners will continue to work with other insurers in the hopes that more savings can be realized.
This agreement builds on a set of sweeping initiatives that Dr. Gottlieb has put into place to redesign the delivery of care at Partners to both improve quality and reduce costs. The initiative has initially targeted five high cost conditions including diabetes, colon cancer and stroke. Partners strategic plan also places a heavy emphasis on making the Partners system less costly by examining where savings could be realized in hospitals and institutions without affecting patient care.
"The agreement with Blue Cross is very much aligned with what we have been working toward over the past year – improving our quality and slowing the growth of health care costs," said Gottlieb. "But there is a great deal of work to be done and providers across the country are being asked to rethink health care. Working with government leaders, businesses, consumers and others, we hope that Massachusetts can once again lead the way for the nation on the cost issue as we did on the access issue."
And this from Blue Cross Blue Shield:
PARTNERS HEALTHCARE TO JOIN ALTERNATIVE QUALITY CONTRACT

Renegotiated contract includes $80 million in annual savings for BCBSMA customers

BOSTON – October 5, 2011 – Blue Cross Blue Shield of Massachusetts (BCBSMA) announced today that Partners HealthCare will join BCBSMA's innovative payment system known as the Alternative Quality Contract (AQC) effective January 1, 2012. Introduced in 2009, the AQC is a modified global payment model designed to slow the growth in health care spending and improve patient care by helping physicians and hospitals redesign their care to emphasize quality and value over volume.

"By joining the Alternative Quality Contract, Partners has committed to work with us in a deeper, more collaborative way to lower the cost and improve the quality of the care they deliver to our members," said Andrew Dreyfus, BCBSMA's President and CEO. "Partners is adopting the newest version of the model, known as AQC 2.0, which will require them to outperform the rest of our provider network in managing the growth in health care spending or risk giving back some of the payments it receives." Dreyfus added that Partners HealthCare has also agreed to the patient quality measures contained in the AQC.

The decision by Partners HealthCare to join the AQC is the centerpiece of a renegotiated contract between the two organizations that will result in $240 million in savings over three years, including $80 million in 2012. The revised contract will run through 2014.

"Our customers and members will be the beneficiaries of these savings," said Dreyfus. "We've been clear for some time now that making quality health care affordable is our highest priority as an organization. This new agreement with Partners is an important step forward."

The renegotiated contract also calls for Partners HealthCare to continue to participate in BCBSMA's tiered network plans and includes a requirement that Partners reimbursement rates will not be automatically extended to new physician groups that join Partners HealthCare.

Partners HealthCare — with nine hospitals, 1,300 primary care physicians, and nearly 6,000 specialists — is the largest health system yet to join the AQC. The agreement will cover approximately 200,000 BCBSMA members.

With the addition of Partners HealthCare, nearly 60% of the primary care physicians and almost 75% of the specialists in BCBSMA's provider network are now participating in the AQC. Approximately 613,000 BCBSMA members, or roughly two-thirds of BCBSMA's in-state HMO membership, are now cared for by doctors and hospitals in the AQC.
This program aired on October 5, 2011. The audio for this program is not available.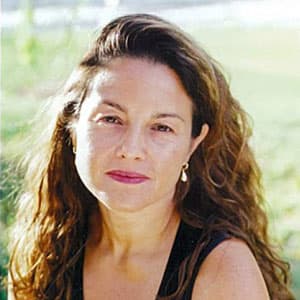 Rachel Zimmerman Health Reporter
Rachel Zimmerman previously reported on health and the intersection of health and business for Bostonomix.