Beyond Jello And Toast: Hospital Chefs Face Off In Contest
This article is more than 9 years old.
What will they compete on, who makes the reddest Jello? The toughest toast? Who best mixes apple juice concentrate with water?
That was my admittedly snarky reaction when I got word that later this month, 13 of the Boston area's top hospital chefs would be competing in a culinary contest that organizers believe is unique in the nation.
Even the press release for the event had to acknowledge an image problem for hospital food:
When asked what to say to those who think hospital food is "gross," Chef James Boyd, Executive Chef at Children's Hospital Boston, said "They haven't been to a hospital lately! From old school 'hospital food' as they call it, it's changed so much. There are more healthy items out there and we're doing more sauté items to order now."

Boyd and his team are one of 13 hospital and healthcare teams battling it out in the "Best Chef of the Healthcare Industry" competition to help celebrate the Massachusetts Health Council annual award gala on October 27th at the Boston Seaport Hotel.

It may surprise many people to learn that hospital chefs are trained at some of the best culinary institutes around the world. The competition is an opportunity for them to change the perception that many people have about hospital food and to shine a spotlight on the healthy ingredients they use to create palate-pleasing menus for their patients.
I can't recall a single palate-pleasing thing from my time in the hospital several years ago — readers, has anyone had a delicious hospital meal lately? — but I do buy the premise that hospital chefs can help lead the way on healthier cooking. They often have little choice about, say, keeping sodium or sugar low.
[module align="right" width="half" type="pull-quote"]'It's very counterintuitive for hospital and health care food to be featured as something special and wonderful.'[/module]
And improved hospital food fits perfectly into the trend that Rachel noted recently here in her post on single-bed hospital rooms, that patients are being rebranded as consumers.
So, for example, Chef Manar Alsebai, the production manager of patient food at Brigham and Women's Hospital, says that his kitchens offer food room-service style: Patients have a menu and can order whatever they want from it between 7 in the morning and 8 at night. The food should arrive within 45 minutes. "I'm not saying it's perfect," he said. "It's a challenge sometimes, because of the elevator and other challenges, but I still think it's good compared to what used to be done."
Chef Brian Ray, food and nutrition operations manager at The Lahey Clinic, compared a patient's tray today to what it would have been like ten years ago.
Back then, it might have included, say, a piece of angel food cake with some canned fruit on top. The entree might have been some dried-out fish, meat loaf or sliced turkey, "something that's been sitting around on a steam table all day and just comes comes down a conveyor belt."
These days, he said, "You'll see some fresh fruit, local ingredients that are superfoods, probiotics, high in antioxidants. We're doing fresh stir-fries," and current menu items include zucchini cakes and apple cakes using local ingredients. "We'll use a whole-wheat flour as opposed to a white, bleached flour, maybe take out the butter and use yoghurt as a recipe modification."
Manar Alsebai of the Brigham sounds a similar note: They offer macaroni and cheese that still comforts but without all the calories, The same with chicken pot pies. Local ingredients in the cranberry-glazed chicken and acorn squash and baked apple desserts.
Not sounding too shabby. The work of hospital chefs "is often unfairly maligned," said Marjorie Clapprood, an event planner, former talk-radio host and former Massachusetts lawmaker who came up with the chef contest idea along with her husband, Chris Spinazzola.
Their thinking: "It's very counterintuitive for hospital and health care food to be featured as something special and wonderful."
But in fact, she argues, "These chefs rival, seriously, some of the celebrated chefs you might see at a charity event or on a Food Network series."
You might never suspect that as a patient, of course. But, says Susan Servais, executive director of the Massachusetts Health Council, "they just don't always get the opportunity to show their stuff because they get the menu from the nutritionist on what a patient has to eat."
So at the gala contest, she said, the chefs will have a chance to spread their wings and show that they can please even "very sophisticated palates" with healthy, nutritious foods. Ingredients will be posted publicly on little plaques, and the 600-plus guests will sample the wares and vote on the winners.
Last year's hospital chef contest — the first time it was tried, and among just eight contestants — proved so popular that the council has received many calls from other chefs asking to compete, Susan said, but "because of space limitations we have to limit it, we can't have 200 hospital chefs competing."
Marjorie Clapprood, a cancer survivor, says her own hospital experience highlighted the importance of a good hospital kitchen. At one point, she wrote Chef Manar an email saying "Your toast and peanut butter at 2 a.m. saved my life — and with a big smiley face."
"That's not gourmet, but it absolutely made a difference in my life," she said. "So when they come [to the gala] and do some extraordinary little bite of endive with gorgonzola and roasted pistachio nuts with balsamic vinegar or something — that's everything about healthy and lean and balanced and it's over-the-top yummo — all those things are eminently doable and they don't cost any more than it does to give someone a pre-processed box of oatmeal."
Okay, okay, I'm starting to see hospital chefs differently, and I'm also getting hungry. But one last hard-hitting question: What about that toast, that shoe-leather toast that is my only memory of hospital food?
Bless him, Chef Manar Alsebai of the Brigham is an honest man. If you talk to other chefs, he says, they'll tell you the same thing: Toast has always been a challenge. Try it at home: toast some bread, then wait 45 minutes before you eat it. Not good.
"That's a huge challenge always," he said. "If I had the answer, I'd probably be rich now."
Details about the Massachusetts Health Council gala are here. And here's a promotional video featuring some of the competing chefs:
http://www.youtube.com/user/SolomonMcCown#p/u/2/xmsfSjjNJwY
This program aired on October 7, 2011. The audio for this program is not available.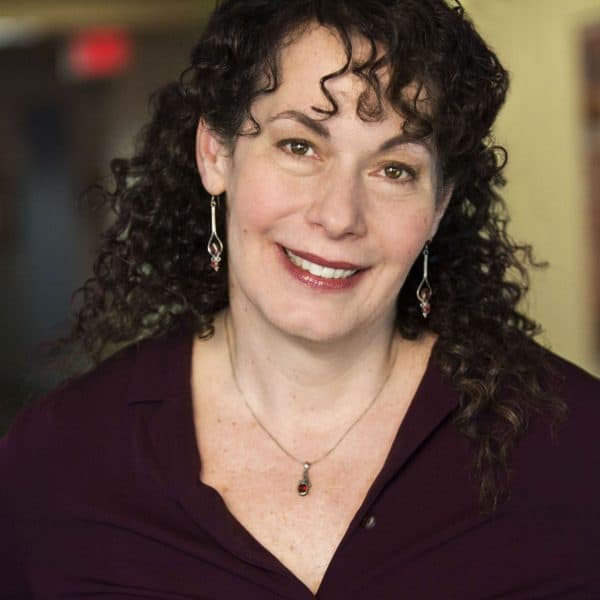 Carey Goldberg Editor, CommonHealth
Carey Goldberg is the editor of WBUR's CommonHealth section.