Don't-Miss Radio: WBUR Alzheimer's Series Begins Monday
This article is more than 9 years old.
It is predicted to be the defining disease of the baby boom generation - Alzheimer's - the incurable brain disorder that destroys memory, as well as the ability to speak and function. As the country's 78 million baby boomers turn 65, the age when the disease significantly increases, cases of Alzheimer's are expected to skyrocket.
According to the Alzheimer's Association, ten million — or one in eight baby boomers — will develop Alzheimer's. By the age of 85, nearly one in two will get the disease.
There is still no way to prevent or cure Alzheimer's and experts warn that unless progress is made soon, the coming explosion of cases may be the greatest health crisis facing the nation, causing widespread suffering as well as huge strains on the country's health care system.
And here are each day's offerings:
10/17: Part 1, Ralph and Ruth
Dr. Ralph Kelly, a prominent cardiology researcher and former VP at Genzyme, was diagnosed with early- onset Alzheimer's at age 59. With the diagnosis, Ralph's active life as an executive, world traveler and father of four came to a halt. In part 1 of the series, we will get inside the Kelly family life to learn how they live with this life-altering disease. We talk to Ralph, who shares his first-hand experience of living with Alzheimer's, as well as his wife Ruth, who must manage her husband's care, her career and their three young children.
10/18: Part 2, What is going on in the research labs in Boston?
Arguably, Boston is the epicenter of Alzheimer's-related research, where treatment and prevention, as well as genetic pre-disposition to the disease, are being studied. In part 2 of the series, we will focus on the state of Alzheimer's research, specifically: Where have we come from and where are we heading? How are scientists attacking the disease and is there anything promising on the horizon?
10/19: Part 3, To test or not?
Scientists are making headway in identifying the bio-markers for Alzheimer's and are using both spinal taps and brain scans to determine who is likely to get the disease. They can now predict with reasonable certainty who is likely to get Alzheimer's years before symptoms occur. Scientists are excited about this predictive ability because they believe there may be promising drugs to prevent or slow down the disease with early treatment. This poses a difficult dilemma for many, because they must choose to know and possibly live with the knowledge that they have the disease, without the certainty that the new experimental drugs are effective.
10/20: Part 4, Funding Alzheimer's
Alzheimer's is the sixth leading cause of death, killing more Americans each year than breast and prostate cancer combined. Currently, it costs 183 billion dollars to care for Alzheimer's victims. By 2050 that number is expected to rise to over a trillion dollars. Yet in 2011, the National Institutes of Health Research Funding spent over 6 billion on cancer research and under 480,000,000 on Alzheimer's research. In part 4 of the series, we explore the reasons for the gap in funding, and we report on what this means for progress in fighting the disease.
10/21: Part 5, How will we care for the coming wave of Alzheimer's cases?
In 2010, it cost 172 billion dollars for health and long term care services for Alzheimer's patients. With the expected rapid growth of the disease as baby boomers age, there are crucial and critical questions to be examined: How will we care for all of those stricken by the disease? What medical services will be available to them in a time of shrinking health care dollars? Alzheimer's patients require individual, 24 hour care that is expensive and labor intensive. In this last part of the series, we will focus on planning for this coming epidemic.
This program aired on October 16, 2011. The audio for this program is not available.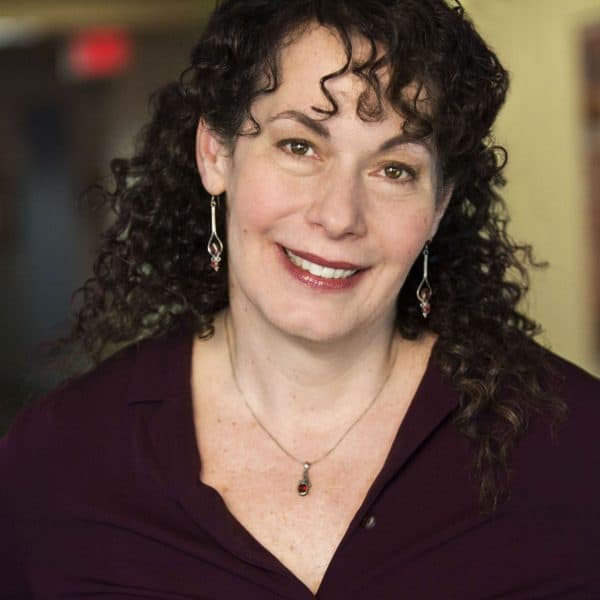 Carey Goldberg Editor, CommonHealth
Carey Goldberg is the editor of WBUR's CommonHealth section.