A Renewed Fight To Overturn State Drug Coupon Ban
This article is more than 9 years old.
By Fran Cronin
Guest Blogger
Even though he served in the Army during the height of the Vietnam war, Boston-born Mike Raftery did not know what it meant to fight for his life until 2009 when the liver cancer in his body became so acute that a liver transplant became his only hope for survival.
Not only is this surgery radical and grueling, it's also expensive. For Raftery, 61, who attended technical school on the G.I bill to learn computer science, the prospect of high hospital bills and expensive post-operative medications was daunting. Fearing he would lose his health insurance if he went out on disability before his transplant date, Raftery worked until the day he was summoned into the hospital. Post-operatively, his medication intake soared: high doses of immune suppressant drugs, antibiotics, pain relief pills and anti-fungal medications he needed to keep his body from rejecting — and being infected by — his new liver.
The Lone Non-Coupon State
With time on his hands as he slowly recuperated, Raftery did what many patients don't do. He read the reams of medication pamphlets the hospital gave him upon discharge. In addition to the usual information about efficacy and side effects, Raftery found coupon promotions to help defray the avalanche of co-pays he was accruing from his drug regimen.
Japan-based Astellas Pharma manufactured Prograf, the anti-rejection drug Raftery had to take four times a day. But the insurance he had through his job with the Salvation Army only allowed for a 30-pill per month prescription. So Raftery called the manufacturer to get the cost-saving coupons he had read about. "I had just been through the fight of my life," said Raftery. "The interviewer gets to the last question and asks me what state I live in. When I said Massachusetts, the interviewer said, 'sorry, we can't give them [the coupons] to you."
What Raftery discovered is that drug coupons, rebates and discounts are all illegal in Massachusetts. In fact, Massachusetts remains the only state in the country that still has a drug coupon ban on its books.
The Coupon Controversy
At the Massachusetts State House last week, advocates on both sides offered their view of the long-standing drug coupon ban. The pharmaceutical companies championed the coupons that reduce co-payments as a consumer benefit while the consumer advocacy groups argued that the current ban holds down health care costs.
Last spring, the Massachusetts House of Representatives voted 156 to 0 to repeal the ban on coupons. The Senate eventually passed a more narrow version of the repeal, but it came too late in the session for the two bills to be reconciled. The current slate of bills proposed to reinstate drug coupons – HB 2352, HB 2382, and SB 1107 - have yet to come up for a vote.
Marcia Hams, Director of Prescription Access and Quality for Community Catalyst, a nation-wide consumer advocacy group, explained why many consumer and health advocacy groups oppose drug coupons. "The higher the consumer usage of expensive name brand drugs the higher [health insurance] premiums go," she said in an interview.
Passing Along The Costs
Coupons may defray drug co-pays at the pharmacy counter. But insurance companies have to make up the cost differential between generic and brand name drugs. That cost difference, Hams argues, are transferred back to the consumer in the form of higher premiums.
Hams also said coupons are often marketing tools to help launch new drugs. "Even though these drugs have the least established usage records, they quickly develop a large market share."
"The pharma companies wouldn't distribute coupons unless they promoted more sales of the drugs involved," wrote Brian Rosman, Research Director at Health Care for All, a Massachusetts-based health care advocacy group, in an e-mail. "By definition, if the pharma industry continues to engage in this marketing technique, it must have positive returns to them."
Coupons, rebates, and discounts, these advocacy groups say, are a distraction that only serves to insulate the consumer from the actual cost of the prescriptions they are using.
In contrast, the pharmaceutical companies say their discount programs help the unemployed and low-income workers, and allows them to cover the cost of medications prescribed to them.
A Bargain On Lipitor?
Todd Brown, executive director of the Massachusetts Independent Pharmacists Association, says coupons help keep down the cost of co-pays for expensive drugs." Many of the more expensive name brand drugs, such as the cholesterol-reducing drug Lipitor, are long-term drugs. Some have no generic equivalent. "Patients are often misled when they no longer have symptoms. When drugs are expensive they think they can stop taking them because they feel better. But the pharmaceuticals want to do everything they can to make sure patients stay on their meds and use them well."
Brown also argues there is no data to support the claim that coupons lead to higher health care costs. "All other states allow discounts," says Brown. "The big pharmacies have had a lot of sway [in bringing down costs] at the federal level, but not a lot of sway with the states."
Federal programs such as Medicare, Medicaid, as well as the state-based MassHealth (Massachusetts' Medicaid program) don't offer drug co-payment or discount assistance due to potential infringement of anti-kickback laws. But the hefty market share these government programs wield when negotiating purchase costs enables them to keep consumer drug co-pays low.
Both sides of the coupon battle agree that generics and a tiered co-pay system – generics being the lowest - also help reduce drug costs. According to IMS health, a research firm, the average co-payment in 2010 was $10.73, down 20 cents from 2009, mainly due to the increased use of generics.
According to an IMS Institute study in April, spending on protected drugs increased by $16.6 billion in 2010. This increase, the study says, was fueled by a 4.2% increase in negotiated rebates and discounts.
Fighting Big Pharma
Tim O'Leary, deputy director of the Massachusetts Association for Mental Health, has a bird's eye view of the State House from his office on Bowdoin Street in Boston. After 33 years of working on State legislative issues both as a state representative and as an advocate, O'Leary understands the dynamics of the drug coupon battle well. "The motivation here is not money. What drives the opposition (to coupons) is a real distaste for big pharma."
O'Leary, who supports the bill, says he has no illusions as to why drug manufacturers offer coupons. "They want people to try their drugs. It's a marketing goal."
Still, O'Leary says: "Pass the bill." In reality, he says, the coupons will only provide a bit of financial assistance to working people not in government programs. "It might only be for a month," O'Leary says, "but I'll take it."
Raftery, who is now down to just one medication a day to keep his liver stable, agrees. "I'm not fighting the fight for myself anymore," says Raftery. "I received a unique gift and the only way I know to pay it back is to help other people that might be in a rough situation. I'm fighting for the principle."
This program aired on October 18, 2011. The audio for this program is not available.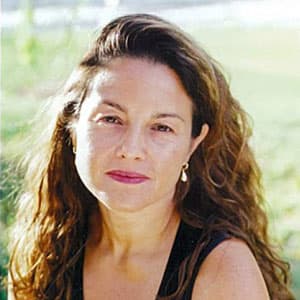 Rachel Zimmerman Health Reporter
Rachel Zimmerman previously reported on health and the intersection of health and business for Bostonomix.