My Father's End-Of-Life Treatment: Not What He Had In Mind
This article is more than 9 years old.
(Earlier this month, we ran a piece about dangerous "transitions" in health care, that is, shuttling older, often frail and vulnerable patients in and out of hospitals and rehab centers even as their health continued to deteriorate. The piece prompted Sarah Stephens of Boston to send us a truly eloquent note about her 98-year-old father's painful transitions at the end of his life. We asked Sarah to expand her comments, and here is her story.)
By Sarah A. Stephens
My father, Ernest F. Acheson, died in his 99th year, seven months after the death of my mother, Sally C. Acheson. Both my parents had made it clear to their children from early in their middle age that they did not want "heroic" measures adopted if they were incapacitated by accident or grim diagnosis. Their legally signed and verified "End of Life Directives" had been part of their medical records for years. These forms were comprehensive and specific; no amount of interpretation could justify the implementation of measures to prolong life after their mental and physical capacities failed. What eventually happened to my father, therefore, seemed to my sister and me ironic as well as tragic.
In 2010, he had been suffering from a form of senile dementia progressively for at least 10 years, though his physical health was excellent. The death of his wife, however, in May of that year, caused him greater confusion and anxiety than he had ever experienced. Because he couldn't remember anything, the only fact that stayed with him was a sense that something was wrong, terribly wrong, and he was very sad. Most of the time he didn't even realize what/who it was that he missed, but sometimes he would ask, "Where is Sally?" His isolation – from the world, from himself – became increasingly apparent, as did his distress.
Early in the morning on December 7, 2010 the staff at the assisted living facility, where he lived in Maine, found him on the floor. They phoned an ambulance and he was taken to a nearby hospital, where a left hip fracture was diagnosed.
His G.P., an older man on the verge of retirement, had seemed to understand my sister and me when in the past we had spoken to him about our father's care. We made it clear that because of his confusion, my father should be spared any hospitalization, which would only result in greater suffering. The doctor told us he would admit our father to the hospital if he broke a bone, since the pain of that injury would require surgery.
When it happened, the surgeon explained that there were two choices: keep my father in bed for 6 months as the bone healed naturally, or correct the break surgically. A hiker all his life, my father remained physically active up to the day before he fell; we knew he would never stay in bed voluntarily. With dread, but feeling under the circumstances we had no choice, we gave our permission for the surgery.
The surgery was "successful" and my father "recovered" post-operatively very well. However, his agitation – presumably prompted by pain, unfamiliar surroundings, lack of comprehension of the circumstances – increased daily. A hospital staff member was assigned to be with him 24/7, since his understanding of the situation (i.e., that he had had surgery for a broken bone in his hip, hence the pain and the reason why he couldn't get up and walk) never lasted more than 2 minutes.
[module align="right" width="half" type="pull-quote"]In the four weeks prior to his death, my father lived under the care of five different institutions in two states. Only the last place, the hospice, appeared willing or able to provide care and comfort to a man who was obviously at the end of his life.
[/module]
The social workers assigned to his case were busy trying to find a place for him to be discharged to. An acute care hospital will not provide beds for patients who need long-term care. However, no facility wanted him, of course, since the possibility that he could ever be "rehabilitated" seemed very slight, and in the meantime he was a difficult patient. Only drugs – not any reasoning – could keep him from trying to get up and walk out.
After he had been in the hospital in Maine for 12 days, a social worker phoned one morning to say an ambulance was on its way to take him to a hospital in Haverhill, Massachusetts, where his medications would be "adjusted." The implication seemed to be that once he got on the right drugs, he would then be fit to be sent to a rehabilitation facility. The transfer was already in progress; we, the family, were merely being notified.
When we arrived at the hospital in Maine, distraught at the short notice, we asked to see the doctor who was discharging my father. A psychiatrist, he explained the reasons for my father's abrupt discharge. According to medical practice, it was well known (from patients who could give a reliable history) that post-op pain is gone after 3 days. Given the state my father was in – he was groaning in evident agony – I began to suspect that the situation was purposely misunderstood by the professionals in charge of his care.
It was clear that there was no good future for my father: I knew his comprehension could not be improved medically; only his physical activity and his mental agitation could be subdued by drugs. Distressed myself, I pleaded with this psychiatrist that all my father needed was "care and comfort," a phrase my own doctor had assured me was the medically acceptable option. At this, the psychiatrist looked me straight in the eye and said, "I'm sorry, but because of my own personal and religious beliefs, I am not able to discuss that with you."
When we arrived at the Haverhill facility – which we only then discovered was a mental hospital – my father was already admitted to a ward of mostly elderly patients who, we had been told, were being treated for medical as well as psychiatric problems. However, it was there that an aide, trying to help my father to the toilet, recoiled in horror when he saw the staples still holding the incision site together, asking, "How do we get him to the toilet with a broken hip?"
She told us that on Monday morning we would be called for a family meeting to consider my father's care. She also assured us that the doctor assigned to my father did not like to over-medicate patients. We never met this doctor; no doctor of the Haverhill facility ever spoke to us. We don't know if a doctor there ever examined my father.
We saw my father on Saturday and again on Sunday. We asked staff on duty what treatments/medicines he had been given, but no one explained to us what had been done to or for my father. His distress and confusion steadily increased. By Sunday, he was hostile, even to us (we had never seen that before) and obviously paranoid. When we left him Sunday afternoon, we clung to the hope that the meeting Monday morning might clarify a way to ensure my father's last days would not be clouded with increased physical and mental suffering.
Monday morning came, and no one contacted us. I phoned both the social worker and the nurses' station on the floor, but no one was available to talk to me about my father. Fifteen minutes after my last phone call, my sister received a call from the Haverhill hospital to inform her that they were transferring my father to a nearby regional hospital emergency room. Why? Because he was dehydrated and had an elevated white cell count.
Alarmed – this would be the third facility in four days taking responsibility for his care – I phoned the emergency room and told them my sister and I would not give permission for them to treat my father until we understood why he had been sent there. What was happening? Who was making these decisions – and then informing us of each transition as a fait accompli? How could there be consistency of care? Was what was best for my father anyone's priority?
When we got to the emergency department and saw my father, he was heavily sedated. In fact, he arrived drugged so completely that he wasn't responsive until late that night. The weary doctor in charge of the ER listened to our story and convinced us that we should agree to have him determine my father's medical status. Feeling desperate and helpless as our father's only advocates, we signed the papers and waited. We were later told that my father was not dehydrated and that actually his white cell count was only slightly elevated. The Haverhill mental hospital had kept him the 3 nights required for reimbursement by Medicare and then got rid of him.
The staff at the regional hospital were terrific. They didn't understand how/why my father had been dumped there, but once he was there, they took good care of him. The supervisor of nurses spent time to talk with us about our options. They were very few. Here was a 98-year-old man, drugged to the gills, suffering from dementia and the aftermath of surgery to repair a broken hip. We couldn't take him "home" – and wherever he went he would have to go by ambulance. We agreed to have him admitted to their "Adult Behavior Unit." Again, the idea was to "adjust his medications." We were lucky a bed was available.
Two things soon became evident: my father's distress increased and his confusion precluded any possibility that a rehabilitation facility would ever accept him. Despite his dementia, my father had somehow retained the old-fashioned courtesy and personal decorum of a by-gone era – being addressed by well-meaning young staff members as "Sweetie" added to his bewilderment. He hated being there, where some patients were loud, combative, and unruly. After his consciousness emerged from the medication-induced fog, he exclaimed to me, "What I want to know is, what is this place and what am I doing here?"
The staff treated him well, and with respect, but it was a rough environment. The doctor in charge, a young woman with a welcome capacity for compassion, understood both my father's situation and my sister's and my concerns. A few days after Christmas, when it was evident that my father wasn't going to improve and neither could he stay there, a thoughtful and efficient social worker suggested a hospice center also in Haverhill.
When the hospice accepted him, my sister and I were relieved. The hospice staff was uniformly kind, supportive, unhurried, and caring: they provided a wonderfully peaceful place to live while dying. He died four days later, and we still regret that he didn't get there sooner.
Ernest F. Acheson died on January 2, 2011, sixty-five years to the day that he was discharged from the Army after serving in the Pacific during WWII.
In the four weeks prior to his death, my father lived under the care of five different institutions in two states. Only the last place, the hospice, appeared willing or able to provide care and comfort to a man who was obviously at the end of his life. Each facility admitted its failure to address my father's needs by moving him on; each transition increased his stress and suffering. It was torture for me and my sister to watch.
What this experience illustrates to me is our society's profound reluctance to deal humanely with dying - a process that, whether swift and violent or slow and painful - is guaranteed to await us all. I am reminded of a remark I heard at some point during this difficutl time, "In America, death is only an option."
Our family is grateful to everyone who saw my father as a person worth helping to live in dignity until he died, despite his obvious impairments. Each patient is a person, beloved by friends and relations, who deserves to receive all the respect and thoughtful care each one of us will want when our time comes.
This program aired on October 18, 2011. The audio for this program is not available.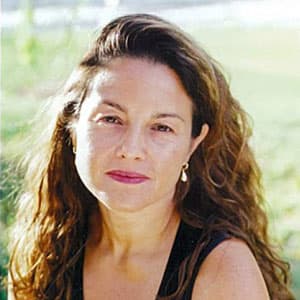 Rachel Zimmerman Health Reporter
Rachel Zimmerman previously reported on health and the intersection of health and business for Bostonomix.