GAO: Health Care Cost Information Tough For Consumers To Obtain
This article is more than 9 years old.
1. Multiple Factors Undermine Transparency
"Several health care and legal factors may make it difficult for consumers to obtain price information for the health care services they receive, particularly estimates of what their complete costs will be. The health care factors include the difficulty of predicting health care services in advance, billing from multiple providers, and the variety of insurance benefit structures."
2. Questioning Tests and Insurance Status
"For example, when GAO contacted physicians' offices to obtain information on the price of a diabetes screening, several representatives said the patient needs to be seen by a physician before the physician could determine which screening tests the patient would need. According to provider association officials, consumers may have difficulty obtaining complete cost estimates from providers because providers have to know the status of insured consumers' cost sharing under health benefit plans, such as how much consumers have spent towards their deductible at any given time."
3. Illegal Sharing?
"In addition to the health care factors, researchers and officials identified several legal factors that may prevent the disclosure of negotiated rates between insurers and providers, which may be used to estimate consumers' complete costs. For example, several insurance company officials GAO interviewed said that contractual obligations with providers may prohibit the sharing of negotiated rates with the insurer's members on their price transparency initiatives' websites. Similarly, some officials and researchers told GAO that providers and insurers may be concerned with sharing negotiated rates due to the proprietary nature of the information and because of antitrust law concerns."
The report looked at pricing transparency initiatives in several states, including Massachusetts, which offers data on cost and quality on the My Health Care Options website. However, the GAO report found that "certain factors limit the extent to which this type of information is made available."

"For example, the Massachusetts initiative has access to claims data that could be used to provide more complete cost estimates to consumers, such as negotiated discounts for commercial insurers. However, it presents price information that aggregates the prices paid by commercial insurers for particular services, in part due to insurers' and providers' concerns about the initiative disclosing price information by insurer. As a result, consumers are unable to see an estimate for a particular provider that is specific to their insurance company or to calculate their out-of pocket costs based on their specific plan."
Looking ahead, the GAO recommends that the U.S. Department of Health and Human Services "determine the feasibility of making estimates of complete costs of health care services available to consumers, and, as appropriate, identify next steps."
(Hat tip to Joshua Archambault of the Pioneer Institute, which highlighted the state website's low user numbers in a report last year.)
This program aired on October 25, 2011. The audio for this program is not available.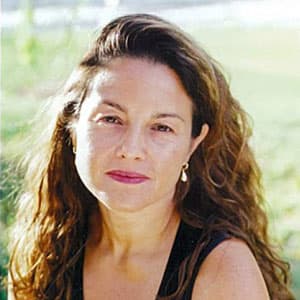 Rachel Zimmerman Health Reporter
Rachel Zimmerman previously reported on health and the intersection of health and business for Bostonomix.