The Colonoscopy Switcheroo: Quirks Of 'Free' Preventive Care
This article is more than 9 years old.
The Web version is here and the full script is below, but I just wanted to highlight the part that really blows my mind: As one Massachusetts woman was horrified to discover, it's possible to go in for a free — because it's preventive — colonoscopy, but then while you're still on the table, if the doctor finds polyps and removes them, that transforms it into a non-preventive — and thus billable to you — "surgical procedure." Not to pick nits, but doesn't polyp removal prevent colon cancer?
We have a story you might want to file under Consumer Beware. The new federal health care law makes dozens of preventive tests free for patients. Doctors or hospitals are not supposed to charge patients anything for an annual check-up, most screening tests and a dozen other services such as tobacco. This provision of the law began taking effect, as you renewed your coverage, more than a year ago. But as WBUR's Martha Bebinger reports…there is still confusion about how it works.

Arelis Gomes, an outreach coordinator for the consumer group, Health Care for All, spends her days deciphering and explaining the federal Affordable Care Act or ACA. For more than a year now, she's been telling consumers that they will no longer have to pay anything for preventive care. So Gomes says she couldn't believe it when she arrived a few weeks ago for her annual check-up and the receptionist asked Gomes for her co-pay.

"And I said, actually I know for a fact that under the ACA we do not have to pay a co-pay for this visit cause it's a preventative visit. And she said, 'No, I'm not aware of that and we're not allowed to take you in today for this visit if you don't pay the co-pay.'"

After a frustrating back and forth, with her husband looking on, Gomes paid.

"I was like, but I am right hon, I am right. He's like, you're always right. It was good; it was a learning experience for him too because he didn't know about the policy either. I said, 'You don't listen to my little conversations at the dinner table, do you?'"

Gomes appealed the payment to her insurer and expects to receive a rebate. As Gomes tells her story to friends and audiences, she says many people don't know they are not supposed to be charged for preventive care. Among people who do know, there is still confusion about what is free and what isn't. Take, for example, that yucky test…the colonoscopy. It will not cost you anything, unless the doctor finds a polyp, which happens fairly often. If the doctor does find a polyp, while you are lying there on the table, then the test is no longer a preventive screening, it's a procedure and there will be a charge. Jill Madigan, a self-employed 57 year old, found this during a call to her insurer.

"I said, 'if they bill it as routine and they find polyps, are you going to say it's not routine?' and she said yes."

Some patients would just get a bill for the co-payment. But if Madigan's preventive colonoscopy becomes a surgical procedure to remove polyps, she'd be expected to pay the full charge, between $1500-$1800, because she has a deductible.

"Are you thinking about not having the test?"

"Um, well, yeah, I've been thinking about it. The likelihood is that I probably will have the test. I'm not sure I'm willing to take that risk with my life and yet. The whole system is messed up."

Messed up, says Madigan, because if she declined the test, but eventually needed colon surgery, that would cost much more than a colonoscopy.

Now, to be clear, before the federal law, Madigan would have had to pay for the test whether it was preventive or not. But she and other patients are upset by what now feels like a bait and switch. The option of free preventive care is coming at the same time more and more patients have deductibles or rising co-payments.

Dr. Tom Hines, president of the Massachusetts Academy of Family Physicians mentions the example of a woman who comes in for a pap smear that shows something abnormal and triggers the need for a more specialized test:

"It's not an uncommon situation for a patient to delay that follow-up appointment. If you unearth something, it's important to follow up on the problem that's been unearthed."

Supporters of the law say it's important not to overlook the benefits of encouraging patients to get preventive care. Employers and insurers still pay for the visits and tests…they just don't pass along any costs to the patient.

It is a clear advantage for the employee or retiree as the case may be.

Dolores Mitchell runs the state's Group Insurance Commission, which covers more than 350,000 retirees, employees, and their families. Mitchell says the lesson, while there is still confusion about this part of the law is: Ask a lot of questions about what your doctor is prescribing and why.

"It's a good thing to be a pushy patient who asks questions. There are an awful lot of procedures out there that are subject to some difference of opinion about what's preventive. It will take some shakedown time before it all gets resolved."

In the meantime, your insurance company should have a list of procedures considered preventive, for which you won't be charged. We've posted the lists for the state's largest insurers with this story here.

This story is part of a reporting partnership that includes WBUR, NPR and Kaiser Health News.
This program aired on November 28, 2011. The audio for this program is not available.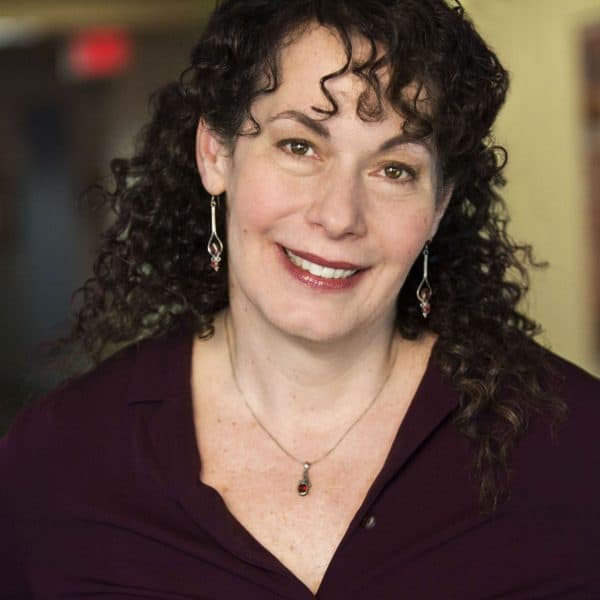 Carey Goldberg Editor, CommonHealth
Carey Goldberg is the editor of WBUR's CommonHealth section.