Blunt Amendment Dead In Senate, Political Jockeying Alive And Well
This article is more than 8 years old.
The so-called Blunt amendment, which would have allowed employers to opt out of health care coverage they found objectionable — i.e., birth control for women — was voted down in the Senate 51-48, The New York Times reports.
But U.S. Sen. Scott Brown's support for the amendment has become grist for the political mill, with flying press releases, outraged advocates and chest-thumping about religious freedom and morality all around. Here's a sample of reaction we've received:
Planned Parenthood reacted swiftly with this:
Planned Parenthood League of Massachusetts (PPLM) expressed disappointment over Senator Scott Brown's vote today for the overreaching Blunt Amendment that seeks to deny individuals access to essential health care. This measure would allow any employer or health plan to deny any health care service they find objectionable. It takes refusal for basic health care well beyond birth control – an employer could deny access to in-vitro fertilization, HIV/AIDS treatment, and other essential health care services.

"The reality is that the Blunt Amendment undermines fundamental tenets of the Affordable Care Act and the integrity of our nation's health care system," said Dianne Luby, President/CEO of PPLM. "We're very disappointed that Senator Brown supported this attack on basic health care access. Then again, he did campaign in 2010 on promises to be the critical vote to defeat health care reform."
Scott Brown's office released this:
U.S. Senator Scott Brown (R-MA) issued the following statement after voting for the Blunt Amendment to protect religious freedom and allow a conscience exemption in health care for people of faith:

"This is an issue of religious freedom. It is a very dangerous thing when government can compel people to violate their religious beliefs. This is another example of why I campaigned and voted against Obamacare in the first place. I believe it's possible to provide women with the access to the health care they want, while at the same time protecting the rights of Americans to follow their religious beliefs, just as we did in Massachusetts before Obamacare became law."
Here's what Sen. John Kerry, who voted against the proposal, said on the Senate floor:
Two years ago, many of us here voted to end an era that many Americans felt put women second — an era where Viagra was covered for men at no cost by insurance companies, but contraception, which 99 percent of American women use, was not. The President signed our reform into law. And then the Administration took the time to come up with a policy to implement that new law. When they did, there was a firestorm. Many of us, myself included, said at the time it wasn't right to force religiously affiliated institutions to pay for contraception if it violated their beliefs. The Administration quickly moved in a direction that honored this principle of liberty more effectively.

That was the right decision, and this week Secretary Sebelius made it clear they're still working with the faith community on a final rule that will address the concerns of my Church and other institutions which are self-insured. I'm glad this is happening. It is always worth the hard work and patience required to reason together, listen to one another, and achieve a better understanding of the many ways we can respect deeply held beliefs and protect public health at the same time, and that's the spirit needed in our politics and in our country.

But that's not the spirit of the Amendment before us today, the Blunt amendment. It contains dangerously broad language, and if there's one thing I know after 27 years here, it's that language matters when you're writing legislation on such an important area of public policy affecting millions of Americans. Precision matters. This amendment opens up Pandora's Box – its overly broad and vague exceptions could allow children to be denied immunizations, companies to object to mental health services, health plans to deny HIV screenings, and the rejection of maternity care for single mothers. That is just not good legislating. It's dangerous. And I say this knowing that it doesn't have to be this way.
Here's Emily's List weighing in:
Today, Senate Republicans, led by Sen. Scott Brown, continued their war on women by -supporting an amendment that would allow employers to deny workers any kind of health care coverage for any undefined moral objection.

"Today Scott Brown showed Massachusetts voters that he's just as far right as the rest of the Republican Party. His days of pretending to be a moderate are over," said Stephanie Schriock President of EMILY's List. "Scott Brown not only voted to allow your boss to decide what kind of health care coverage you receive, he co-sponsored the measure to do it. In their zeal to deny women access to birth control, Republicans have threatened the complete health care of every man, woman, and child in Massachusetts. Today's bill puts the health of workers completely at the whims of their bosses - and Scott Brown's utter disregard for the health of the people he represents is stunning."

In the 2009-2010 cycle, EMILY's List raised more than $38.5 million to support its mission of recruiting and supporting women candidates, helping them build strong campaigns, and mobilizing women voters to turn out and vote. With a community of more than 1,000,000 members across the country, EMILY's List is one of the largest political action committees in the nation. Since its founding in 1985, EMILY's List has worked to elect 87 pro-choice Democratic women to the U.S. House, 16 to the U.S. Senate, nine governors, and hundreds of women to the state legislatures, state constitutional offices, and other key local offices. In the 2009-2010 cycle, EMILY's List had the largest number of members and donors in our 27 year history.
Even Ray Flynn, former mayor of Boston, and U.S. Ambassador to The Holy See, had something to say in this letter to Brown:
Dear Senator Brown,

Thank you for your steadfast leadership in the U.S. Senate in defending our First Amendment rights as American citizens. Our government should not play politics with our Constitutionally protected rights. I find it outrageous that anyone in a position of public trust would trample on the conscience of people of religious beliefs. The world, nation and history will take note of the U.S. Senate's historic vote on this religious conscience exemption vote.

As a proud American and strong defender of the U.S. Constitution, I want to thank you for your courageous political and moral leadership on this and other issues. I intend to tell anyone who will listen how you stood tall in protecting the human and civil rights of everyone.
And here, on Boston.com today, is Brown's Democratic challenger, Elizabeth Warren, taking political advantage of the moment:
This program aired on March 1, 2012. The audio for this program is not available.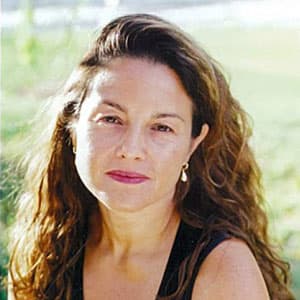 Rachel Zimmerman Health Reporter
Rachel Zimmerman previously reported on health and the intersection of health and business for Bostonomix.