More Thoughts On A Gluten-Free Diet For Children With Autism
This article is more than 7 years old.
Yesterday, I wrote about this study-- based on a survey — that suggests a gluten-free and casein-free diet may help improve physical symptoms and behavior among children with autism.
Here are some of the study conclusions, according to the abstract:
Parental report of strict diet implementation, indicated by complete gluten/casein elimination and infrequent diet errors during and outside of parental care, also corresponded to improvement in ASD behaviors, physiological symptoms, and social behaviors (P < 0.05).
Survey-based research has obvious limitations. Still, one person who commented on yesterday's post really lashed out against the new report. Bonanza 1212 wrote:
Pardon? Where is the actual science to back this up? A survey of parents is about as unscientific as you can get. The real research on special diets for autism shows the opposite of what Pennesi and Klein conclude. Can Klein please point us to peer-reviewed research to back up her claim that by "adhering to a gluten-free, casein-free diet, you're reducing inflammation and discomfort that may alter brain processing, making the body more receptive to ASD therapies"?
I've asked for a response from the researchers, but in the meantime, here's reaction from Dr. Martha Herbert, an autism expert and pediatric neurologist at Massachusetts General Hospital.
Herbert said, via email, that the new study suggests where research needs to go next, rather than definitively confirming the effectiveness of gluten-free diets in autism.
"This study supports the need for taking diet impacts in autism seriously and pursuing them, and learning not only whether they work - because they won't work for everybody - but also how they work when they do," said Herbert, whose new book The Autism Revolution, will be released later this month. (Her co-writer Karen Weintraub, is a frequent contributor to CommonHealth).

The previous study cited by the reader (press release here) is also flawed, she said, because it tested the diet on only 14 children, and only withheld gluten from the children for a few weeks. Parents who believe gluten-free diets have helped their children with autism say they needed to remove gluten for six months to see the benefits.
This program aired on March 1, 2012. The audio for this program is not available.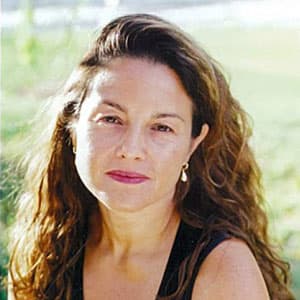 Rachel Zimmerman Health Reporter
Rachel Zimmerman previously reported on health and the intersection of health and business for Bostonomix.