Commentary: What I Learned Far Away From Public Health School
This article is more than 7 years old.
By Kayla Laserson, Ph.D.
Guest Contributor
KISUMU, Kenya — When I was an undergraduate student in Boston some 25 years ago, I didn't know what I would do in my life.
A roommate at Harvard-Radcliffe College suggested that I work with a cardiologist in Colombia, and I said, "Sure, why not?" It didn't last long, but the kind doctor helped me find work in the maternity ward and emergency room of a provincial hospital. That experience opened lots of doors and eventually led to a master's degree in public health at Harvard, and later, three years in the Amazon jungle studying malaria among the Yanomami tribe for my doctorate.
The beginning of my career is very similar to many others who have been inspired by teachers and students in colleges and universities everywhere. All of us seized an opportunity and got hooked.
What hooked us — and what is hooking so many young university students today — is not only the adventurous life of living in the Amazon or on the shores of Lake Victoria here in Kisumu, but the chance to make a difference in the lives of hundreds of millions of people whose health has been neglected for too long.
Traditionally, pharmaceutical companies and biotech firms don't invest in research for diseases affecting mostly impoverished people. It's not a mystery: there isn't a market to support such investment. But something is stirring, striving to end this period of neglect. The U.S. Government's support for global health research and development, along with new partnerships between the private and public sectors, is creating a rich pipeline for new drugs, vaccines, and diagnostic tools.
Today, there are hundreds of U.S.-funded scientific studies under way in Africa, Asia, Latin America, Europe, and the United States. In just Kisumu alone, I oversee approximately 60 scientific studies under the umbrella of the U.S. Centers for Disease Control and Prevention (CDC) and the Kenya Medical Research Institute (KEMRI) conducted by 1,700 researchers and experts. This field station is one of CDC's largest platforms overseas. Every four months, we collect information about the health and demographic status of 220,000 people. What we learn here we can apply to other life-saving public health research.
A recent HIV prevention trial is a great example of how KEMRI/CDC works. It involved couples in which one was HIV-positive and the other was not infected. The study found that if the HIV-positive partner started early on antiretroviral treatment, the virus was not passed to the uninfected partner in 96 percent of the cases. This discovery has the potential to change the course of the epidemic and prevent millions of HIV infections. KEMRI/CDC was one of 13 sites for the study funded by the National Institutes of Health (NIH).
Another example is the Phase 3 trial of RTS/AS01 malaria vaccine candidate in African children. It showed the candidate protected about half of the 5 to 17 month old children from getting the disease. In a place where one out of every five children do not live to see their fifth birthday, RTS/AS01 has remarkable potential. KEMRI/CDC was one of the trial sites for the study supported by GlaxoSmithKline Biologicals, PATH Malaria Vaccine Initiative, and the Gates Foundation.
I remember when I was doing research with the Yanomami Indians, I took blood samples of those with malaria, brought the samples back to a lab in Boston, and discovered something almost never seen: The entire tribe was infected by a single strain of the malaria parasite. Usually, a person's infection contains many strains. We could trace the passage of malaria from person to person, showing clearly how the illness spread among the tribe. This helped us understand how malaria can affect a population that had not been previously infected.
Research in global health is important to all of us. We can dramatically increase the quality of life, save lives and extend life expectancy for children and adults around the world.
During our upcoming 25th class reunion, a group of fellow Harvard-Radcliffe graduates will hold a symposium on our global health work. We hope to follow the footsteps of many other Boston researchers who have made many important research discoveries. Support for research must remain strong so that we can continue to unlock more live-saving mysteries.
Kayla Laserson is director of the KEMRI-CDC Research and Public Health Collaboration, based in Kisumu, Kenya.
This program aired on March 6, 2012. The audio for this program is not available.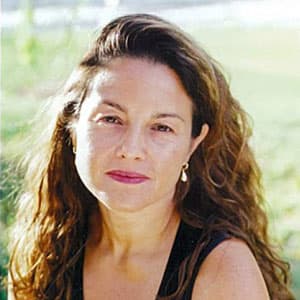 Rachel Zimmerman Health Reporter
Rachel Zimmerman previously reported on health and the intersection of health and business for Bostonomix.