98% Mass. Health Coverage 'As Good As It Gets' — Or Is It?
This article is more than 8 years old.
98% of Massachusetts residents have health insurance.  That number, a result of the state's 2006 health coverage law, has been more or less the same for the last two years. It is confirmed in the latest report from the Patrick administration.
What's new is that the state now says 98% is as good as it gets. From the same report:
"Massachusetts may have reached maximum insurance levels based on existing demographics and health insurance characteristics."
Let's break that down. The Patrick administration says "existing demographics" refers to illegal immigrants who don't qualify for health coverage. "Health insurance characteristics" refers to residents who receive a waiver because they can't afford insurance and those who cycle in and out of coverage through their employer or a government insurance plan.
The administration points out that among the 98% covered, 99.8% of children in Massachusetts have insurance.  The office of Health and Human Services spokeswoman Jennifer Kritz said:
"We serve as a national model for coverage expansions, because we've worked hard to make insurance more affordable and accessible.  Massachusetts has attained the near-universal coverage envisioned in our 2006 law. We are hopeful that cost containment measures now being debated and the implementation of federal reform will make insurance affordable for even more Massachusetts residents."
Some public health advocates urge the state not to give up at 98%. They say:
There are still residents who are eligible for coverage but have not signed up.
There are low-income workers who can't afford their employers' insurance, but can't sign up for Commonwealth Care because they are offered employer-based coverage.
There should be options for low-income people who are undocumented.
The state must work to make sure there are affordable health insurance options for everyone, including those residents who are currently exempt.
The state should consider stronger penalties that would compel people who aren't buying coverage now to do so (I know this will enrage some of you).
By the way, some countries that we assume have universal coverage aren't covering everyone either. In the Netherlands, the uninsured rate is 1.5%.
This program aired on March 7, 2012. The audio for this program is not available.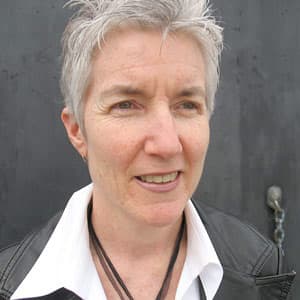 Martha Bebinger Reporter
Martha Bebinger covers health care and other general assignments for WBUR.