Analysis: Financial Conflicts Continue To Abound In New Mental Disorder Manual
This article is more than 7 years old.
A new analysis by researchers at Harvard and Tufts makes a disconcerting point: The revised Diagnostic and Statistical Manual of Mental Disorders (aka, the DSM, the internationally recognized guide to classifying mental health disorders produced by the American Psychiatric Association) is riddled with conflicts of interest. And, the researchers say, this latest edition of the DSM is no better than the previous one when it comes to members' financial conflicts.
Lisa Cosgrove of Harvard and the University of Massachusetts and Sheldon Krimsky of Tufts University write in this week's PloS Medicine that a new disclosure policy has not led to an overall reduction in financial conflicts among the DSM-5 members:
Currently, 69% of the DSM-5 task force members report having ties to the pharmaceutical industry. This represents a relative increase of 21% over the proportion of DSM-IV task force members with such ties (57% of DSM-IV task force members had ties). This finding is congruent with emerging data from fields outside of psychiatry suggesting that transparency of funding source alone is an insufficient solution for eliminating bias...

There are 141 panel members on the 13 DSM-5 panels and 29 task force members. The members of these 13 panels are responsible for revisions to diagnostic categories and for inclusion of new disorders within a diagnostic category.

Three-fourths of the work groups continue to have a majority of their members with financial ties to the pharmaceutical industry. It is also noteworthy that, as with the DSM-IV, the most conflicted panels are those for which pharmacological treatment is the first-line intervention. For example, 67% (N = 12) of the panel for Mood Disorders, 83% (N = 12) of the panel for Psychotic Disorders, and 100% (N = 7) of the Sleep/Wake Disorders (which now includes "Restless Leg Syndrome") have ties to the pharmaceutical companies that manufacture the medications used to treat these disorders or to companies that service the pharmaceutical industry.
Cosgrove and Krimsky are quoted in the news release saying: "Transparency alone cannot mitigate bias. Because industry relationships can create a ''pro-industry habit of thought,''having financial ties to industry such as honoraria, consultation, or grant funding is as pernicious a problem as speaker's bureau participation."
In the paper, they conclude:
The DSM-5 will be published in about 14 months, enough time for the APA to institute important changes that would allow the organization to achieve its stated goal of a "… transparent process of development for the DSM, and …an unbiased, evidence-based DSM, free from any conflicts of interest." Toward that goal we believe it is essential that:


As an eventual gold standard and because of their actual and perceived influence, all DSM task force members should be free of FCOIs.
Individuals who have participated on pharmaceutical companies' Speakers Bureaus should be prohibited from DSM panel membership.
There should be a rebuttable presumption of prohibiting FCOIs among the DSM work groups. When no independent individuals with the requisite expertise are available, individuals with associations to industry could consult to the DSM panels, but they would not have decision-making authority on revisions or inclusion of new disorders.
These changes would accommodate the participation of needed experts as well as provide more stringent safeguards to protect the revision process from either the reality of or the perception of undue industry influence.



This program aired on March 15, 2012. The audio for this program is not available.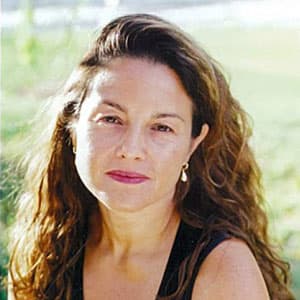 Rachel Zimmerman Health Reporter
Rachel Zimmerman previously reported on health and the intersection of health and business for Bostonomix.