Health Policy Insiders Propose What They Call 'Smart Tiering'
This article is more than 8 years old.
Some of our friends and neighbors in Massachusetts pay a lot more to go to Massachusetts General or Children's Hospital Boston than they do for Metro West or Tufts Medical Center. They have insurance that assigns hospitals to a high, medium or low cost tier with co-pays to match. The difference in co-pays can be more than $2,000. We're pretty used to this idea when it comes to drugs, but there's a lot of confusion about using the same model for doctors and hospitals.
Now for a new layer of complexity. Some health care insiders are also wondering if it makes sense to label a hospital "high cost" for everything they do. What if we set high, medium and low co-pays for specific surgeries such as having your gallbladder removed, your hip replaced or repairing a ruptured hernia?
The idea comes from Steve Walsh, House chair of the Joint Committee on Health Care Financing,  who says: "Tiered health plans have become the most popular product for driving down health care costs." But "tiering by service rather than by facility might be a better way to reduce costs."
Walsh and Amitabh Chandra, an economist at the Harvard Kennedy School of Government, call this idea "smart tiering."
In "not smart" tiering, insurers charge the same co-pay for everything at a high or low cost hospital, not taking into account that some hospitals are better at some things than others. "If you do smart tiering," says Chandra, "you can say to a hospital, you're quite cheap or much better for cancer treatment or radiation oncology, but people should not go to the expensive hospital for a vaginal birth or an appendectomy. They should go to a community hospital for more routine services."
It's hard to imagine setting different co-pays for the thousands of different treatments, tests and procedures you might need at one of the dozens of hospitals in Massachusetts. Walsh and Chandra suggest that the state would begin this approach with a few common procedures.
Lora Pellegrini, president and CEO at the Massachusetts Association of Health Plans, says her members are open to new ideas, "but we want to ensure that we don't confuse consumers or fragment their care" by sending them to too many different institutions and different doctors.
The Massachusetts Hospital Association and the Massachusetts Medical Society declined comment on the idea, saying they don't yet have enough details.
Walsh and Chandra predict that all these plans that ask consumers to pay more or less based on where they receive care won't be around long, because in five or so years we will all be choosing one Accountable Care Organization that will provide all of our care. Tiering is an important stage, though, that will force hospitals to lower their prices so they can compete for patients.
This program aired on March 28, 2012. The audio for this program is not available.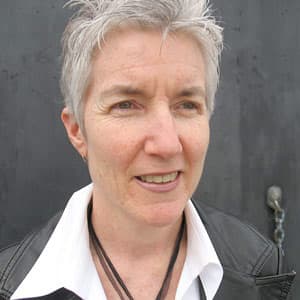 Martha Bebinger Reporter
Martha Bebinger covers health care and other general assignments for WBUR.