Taking On The Pink Juggernaut
This article is more than 8 years old.
By Karen Weintraub
Guest Contributor
Two Dartmouth professors today accused the Susan G. Komen Race for the Cure foundation of overselling the benefits of getting routine mammograms.
The two, Steven Woloshin and Lisa Schwartz, both members of The Dartmouth Institute for Health Policy and Clinical Practice, argue that Komen's public advertising campaign presented an exaggerated and only positive view of breast cancer screening – while the reality is more nuanced and less obvious.
"What's key to surviving breast cancer? You," read the ads that were ubiquitous last October during breast cancer awareness month. "The 5-year survival rate for breast cancer when caught early is 98%. When it's not? 23%."
"This is propaganda. This is distorting the information," Woloshin said earlier today. While routine mammograms can save lives, they don't save as many as people think, and they do carry risks, said Woloshin, also a member of the VA Outcomes Group at the Department of Veterans Affairs Medical Center in White River Junction, Vt.
Over the course of a decade, women who are screened annually will have a 20% to 50% chance of needing follow-up tests to rule out cancer, and a 5% to 20% chance of needing a biopsy, according to the paper. A small percentage will also be treated with surgery, chemotherapy and/or radiation for a cancer that would never have harmed them.
Screening seems like it is improving the 5-year survival rate because it catches cancers years before they become dangerous, he said. If a woman dies of breast cancer at 70, she wouldn't have survived the 5-year mark if she were diagnosed at 67, but would have if the diagnosis came at 64. "Five year survival is now 100%, even though no one lived a second longer," they wrote in  the paper.
Not surprisingly, the folks at Komen, the people who brought you pink ribbons, disagree.
"The numbers are not in question. Early detection allows for early treatment, which gives women the best chance of surviving breast cancer," Chandini Portteus, Komen vice president of Research, Evaluation and Scientific Programs, said in a statement.
"Everyone agrees that mammography isn't perfect, but it's the best widely available detection tool that we have today. We've said for years that science has to do better, which is why Komen is putting millions of dollars into research to detect breast cancer before symptoms start...Komen also is funding research to help accurately predict which tumors will spread and which won't," the statement continued.

"While we invest in getting those answers, we think it's simply irresponsible to effectively discourage women from taking steps to know what's going on with their health."
Komen, as you might remember, drew national attention early this year when it announced it would withdraw its funding of Planned Parenthood, the nation's largest provider of women's health services, including abortions. The move was made by Republican activist and abortion rights opponent Karen Handel who was the organization's vice president of public policy. As a result of public outcry, the policy was reversed and Handel resigned. Since the incident, the group's fundraising has suffered and participation in its local races has slipped.
Schwartz and Woloshin have been arguing for years that people need to take a more measured view of routine cancer screening. They have long questioned the effectiveness of the PSA tests for prostate cancer are ineffective – a position now shared by the US Preventive Services Task Force, among other medical experts.
That change in attitude toward the PSA has begun – ever so slightly – to change opinions about routine mammograms, Woloshin said.
"Now people are a little more open to the possibility that maybe mammography has been oversold," he said, although he admits that many people feel passionate about the importance of screening. "When women see the statistics for themselves, it will be clear to most people that it is a tradeoff."
Woloshin said his concerns relate only to routine testing in low-risk women, not to mammograms done when there is reason for worry.
"If you feel a lump or abnormality, you should get it checked out right away," he said. "Once there's a symptom, that's a totally different issue. You need to act on that right away."
Karen Weintraub, a Cambridge-based health and science writer, is a frequent contributor to CommonHealth.
This program aired on August 2, 2012. The audio for this program is not available.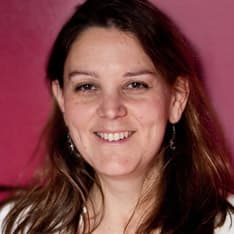 Karen Weintraub Contributor, CommonHealth
Karen Weintraub spent 20 years in newsrooms before becoming a freelance writer. She's a contributor to WBUR's CommonHealth.