More Americans Walking, But Still Not Enough
This article is more than 8 years old.
Walking, the most popular form of exercise among American adults, is up nationwide, according to a new survey from the Centers for Disease Control and Prevention. But more than half of Americans still get less than the recommended two-and-a-half hours a week of moderate aerobic exercise.
Sixty-two percent of adults report taking at least one walk of 10 minutes or longer in the previous week, according to the survey, which was conducted in 2010. That was a significant increase from 2005, when 56% reported having walked 10 minutes or more in the previous week. (Yes, that's 10 minutes per week, not per day.)
It's not clear whether Americans are walking more for fitness, or because the downturn in the economy has made it a financial necessity.
The increases were seen across-the-board in most groups other than adults with type 2 diabetes, according to the survey. Walking rates differ by region, with about 68% of respondents in the West saying they walked in the previous week, compared to 57% in the South.
The South is catching up though. Walking increased by 8% between 2005 and 2010 – the biggest regional rise.
"More than 145 million adults are now getting some of their physical activity by walking," CDC Director Thomas R. Frieden said in a prepared statement. "People who are physically active live longer and are at lower risk for heart disease, stroke, type 2 diabetes, depression and some cancers. Having more places for people to walk in our communities will help us continue to see increases in walking."
The CDC report also suggests ways communities can support walking, by allowing after-hours use of local school facilities for recreation, by promoting the creation of sidewalks and walking paths, and by encouraging employers to create paths and promote walking, among other ideas.
"People need more safe and convenient places to walk," Joan M. Dorn, chief of the CDC's Physical Activity and Health Branch, said in a statement. "People walk more where they feel protected from traffic and safe from crime. Communities can be designed or improved to make it easier for people to walk to the places they need and want to go."
The CDC promotes physical activity and offers exercise guidelines on its website.
This program aired on August 7, 2012. The audio for this program is not available.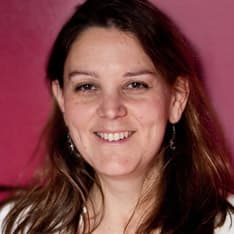 Karen Weintraub Contributor, CommonHealth
Karen Weintraub spent 20 years in newsrooms before becoming a freelance writer. She's a contributor to WBUR's CommonHealth.