'Very Big Deal' Health Cost Law Is Potentially 'Totally Transformative'
Hundreds of health care leaders joined Patrick Monday to endorse the law.

"It's a very big deal," said Ralph de la Torre, CEO at Steward Health Care, the state's second-largest hospital network. "We're starting to deal with the second part of health care reform. The first part was increasing access and expanding coverage to everybody. Now the second part is figuring out how to contain costs so that it doesn't impact businesses and society in general. It's a clear move in the right direction."

Patrick, who made tackling health care costs a top priority, gave credit to the broad coalition that helped to pass the state's access law and seems to be holding together to lower costs.

"I thank this coalition of leaders and advocates, of disparate and sometimes-competing interests, for coming together and sticking together for the greater good," Patrick said. "That's not only what it's taken and will take to lower health care costs, that's what it takes to make a real community. And it's one of which I am proud to be a part. Congratulations one and all."

The law aims to keep health care cost increases in line with the rest of the state's economy.
Members of the coalition, including Greater Boston Chamber of Commerce President Paul Guzzi, say the most important piece of the law is a new statewide target. It aims to keep health care cost increases in line with the rest of the state's economy.

"Setting the goal of state economic growth as the ceiling of health care costs is dramatically important," Guzzi said. "It's the beginning of the next part of the journey. We're excited about it and committed to making it work."

The law says health care costs must stop growing faster than other household and business expenses, as of next year. While many hospitals and physicians say that's not realistic, Lora Pellegrini, president of the Massachusetts Association of Health Plans, says having the target in place is important.

"Folks know there's a microscope on health care costs," she said. "So if somebody misbehaves and they're trying to look for high rates and they're unjustified, I think there's a very public conversation that's going on about those things."
Brian Rosman, with the patient advocacy group Health Care for All, told Martha the new law "has the possibility of being totally transformative."
This program aired on August 7, 2012. The audio for this program is not available.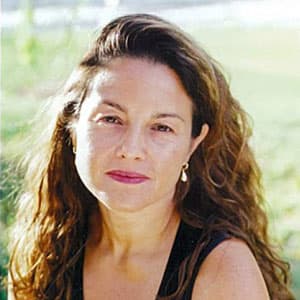 Rachel Zimmerman Health Reporter
Rachel Zimmerman previously reported on health and the intersection of health and business for Bostonomix.