Why To Exercise Today: For Diabetics, A Lower Risk Of Early Death
This article is more than 8 years old.
HealthDay News reports:
People with diabetes who boost their level of physical activity can reduce their risk of premature death...

And a separate study found that weight training alone may reduce the risk of developing diabetes in the first place.

The first study, which involved nearly 6,000 people with diabetes, found that those who were moderately physically active had the lowest risk of death.

Leisure-time physical activity — such as biking, gardening and housework as well as walking — was also associated with lower risk of death, found researcher Diewertje Sluik of the German Institute of Human Nutrition Potsdam-Rehbrucke, and colleagues.

In the other study, which included more than 32,000 men, researchers found weight training alone — without aerobics — can help prevent type 2 diabetes, possibly by increasing muscle mass and improving insulin sensitivity.
However, a combination of weight training and aerobic exercise provided the most preventive benefit.

Both studies were published online Aug. 6 in the journal Archives of Internal Medicine.

"Until now, previous studies have reported that aerobic exercise is of major importance for type 2 diabetes prevention," Anders Grontved, lead author of the weight-training study, said in a Harvard news release.

"But many people have difficulty engaging in or adhering to aerobic exercise. These new results suggest that weight training, to a large extent, can serve as an alternative to aerobic exercise for type 2 diabetes prevention," added Grontved, a visiting researcher at the Harvard School of Public Health and a doctoral student in exercise epidemiology at the University of Southern Denmark.

Using information on participants' weekly weight training and aerobic exercise habits from 1990 to 2008, the researchers found that men who weight train on a regular basis could reduce their risk for type 2 diabetes by up to 34 percent.

Even a small amount of weight training helped. Men who lifted weights for just up to 59 minutes a week reduced their risk for diabetes by 12 percent.

Meanwhile, weight training for 60 to 149 minutes reduced the risk for type 2 diabetes by 25 percent and the men who lifted for at least 150 minutes reduced their risk by 34 percent, the investigators found.
This program aired on August 7, 2012. The audio for this program is not available.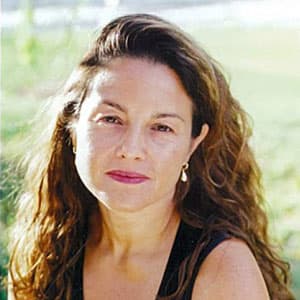 Rachel Zimmerman Health Reporter
Rachel Zimmerman previously reported on health and the intersection of health and business for Bostonomix.