Mass. Med Society Chief: Reform Means Patients Have To Change, Too
This article is more than 8 years old.
There was no time to really talk in the State House hubbub before Gov. Deval Patrick signed the new health cost control plan into law on Monday. But the president of the Massachusetts Medical Society, Dr. Richard Aghababian, shared a quick line that intrigued me, something about how health reform means that patients have to change, too. We continued the conversation today; here it is, lightly edited:
So what did you mean at the State House, that the cost-control era will involve new responsibilities on the part of the patient?

My thoughts are that if the citizens of Massachusetts want to control the costs of health care, not only do we have to change doctor-hospital-nurse behavior but we also have to change patient behavior. If we want to be leaders in this movement toward getting more people covered and improving the quality of health care outcomes, we as individuals all have to participate.
I would think, in particular, that under this next phase of health reform, doctors will be bearing more financial responsibility for their patients' health, but so much of their patients' behavior is out of their control...

What could undermine this undertaking is if doctors and all health care workers work very hard at improving their efficiency and trying to obtain the best outcomes possible for their patients, and the patients don't cooperate. And cooperation involves taking the best care possible of themselves, and if they have an illness, taking the medications as prescribed for them, exercising or eating properly as prescribed and, very importantly, reporting their progress accurately to aphysician.
[module align="right" width="half" type="pull-quote"]If people don't do what they should, don't take responsibility for their own health, should they be penalized?[/module]
For example, if you're a diabetic and you're monitoring your blood sugar with a home device, or if you're hypertensive and you should be monitoring your blood pressure, write down what the numbers are when you take the measurements and bring that in to the doctor to review with you. If the doctor gives you instructions about Physical Therapy or eating properly, either ask for written instructions or write something down that you can use to remind yourself. Or bring a friend to help you understand and remember your instructions. And lastly, keep a log of what you are doing when it relates to whatever treatment has been suggested; write down what you've done.
Are you planning a guide on how to be a better patient?
Many such guides exist. Obviously you should: eat healthy, avoid tobacco, avoid substance abuse including excessive alcohol, exercise when you can to the level you can, maintain your weight at a proper level, get enough sleep, get your vaccinations on a regular basis and see your physician. And be safety conscious when you're driving — don't do stupid things, which I see every day. Stay mentally active, and take care of your teeth. These are really important things to remind people. It doesn't matter how old you are or how young you are, what disease you have, there are things you can do to improve the outcomes of your care.
I can feel the debate heating up around this provocative question: If people don't do what they should, don't take responsibility for their own health, should they be penalized?

It is a provocative question and I don't have a glib answer. If we're trying to control costs and people who are covered by insurance are behaving in ways that are detrimental to their own health and increase the cost of their care, we really need to come up with a way to deal with that. How can we do it humanely? That is the issue. I think the most important thing is to have families and friends urge people to do the right thing. We need to intervene.
What about doctors, in this new era, who have patients who are "non-compliant" or doing the wrong thing?
The first thing they have to ask is: Is this a behavioral health issue? Should the patient see a counsellor? Ideally, what we should promote through this wellness initiative in the health cost bill is counselling services that people can go to for help with weight control, exercise, substance abuse and more. And more of those resources should be available to doctors, particularly primary care doctors who provide a "medical home," so patients can be referred to such centers for help.
Ultimately what do we do with the most reticent or reluctant to comply? I don't have an answer. They are ultimately going to be our burden. If it's behavioral health problems and being treated, that's fine. But what do you do? Unfortunately, it's a societal burden we all have to address.
In this coming era of more financial responsibility for doctors, can a doctor fire a patient for being non-compliant? Should they?

That is not an unethical situation. If you're trying to help the patient to the best of your ability and they refuse — a doctor could say, 'I'm trying the best I can to help you, you're doing everything to hurt yourself. I'd be happy to refer you to someone else or a support service, but I can't care for you under these circumstances.' You give the patient options.
If the patient refuses after everything, what do we do? A lot of these people end up in emergency rooms — I've seen this thousands of times — and become a burden. This becomes a societal issue. A physician has the obligation to try the best they can, and if the patient intentionally refuses, then what's the point of having the relationship? You provide alternatives. There are free clinics that take in these patients for episodic care — at the Mass. Medical Society, we give out awards to volunteer physicians who cover such clinics. We're working on the problem but we don't have an ultimate solution.
In the new era of cost control, is a patient also responsible for comparing costs, for getting a $500 MRI instead of a $2500 MRI?
That's a hard thing for me to comment on. You do have to judge price disparities; that's a factor. But I think it's important to look at prices in the context of whether you're happy with the medical care by the team that's been caring for you. One important point: These are things you should discuss ahead of time and not wait for an acute event: Where would you like to be treated? Where possible, have a family plan for accessing medical care.
The last thing I'd like to hammer home is safe behavior: On the road, around swimming pools, using machines or chemicals you're not familiar with. Don't exercise in the heat without adequate hydration. If you'll be out among mosquitoes, wear proper clothing and repellant. Just think safety.
(Also today from the Massachusetts Medical Society: The latest figures on access to medical care and waiting times to see doctors.)
This program aired on August 8, 2012. The audio for this program is not available.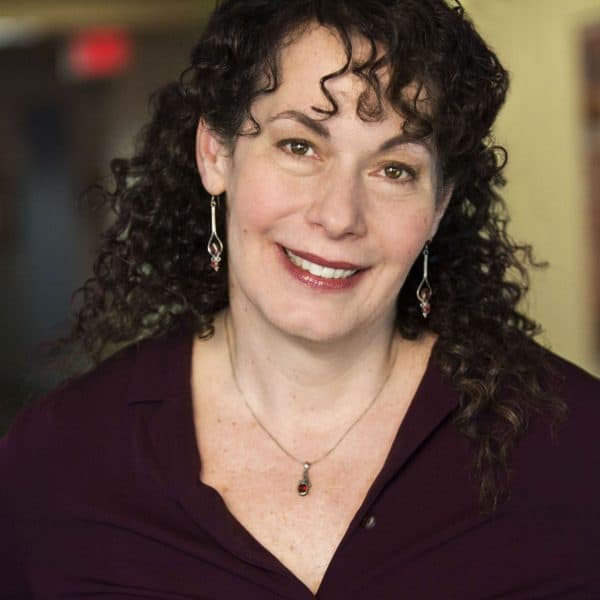 Carey Goldberg Editor, CommonHealth
Carey Goldberg is the editor of WBUR's CommonHealth section.