Fins Of Endangered Shark Found In Soups Served In Boston, Other Cities, Report Says
This article is more than 8 years old.
A shark attack in Truro, seals all around and now a new report that fins from endangered shark have been found in soup servied in cities around the U.S., including Boston. Indeed, according to Reuters, "The most egregious soup sample, from a restaurant in Boston, contained the endangered scalloped hammerhead shark, according to the report:"
Survivors of shark attacks - now trying to save the animals that took their limbs and, in some cases, nearly their lives - want U.S. restaurant-goers to know they may be eating a threatened species in their shark fin soup.

Out of 32 samples taken across the country of the Chinese delicacy with identifiable shark DNA, 26 bowls, or 81 percent, contained fins from sharks listed as endangered, vulnerable or near threatened, according to a report released on Thursday by the Pew Environment Group.

The study was based on tests of the soup in 14 U.S. cities, and shark attack survivors collected the soup samples.

The survivors hope the study will help convince the public that the ultimate price of shark fin soup is more than the typical $100 listed on menus.

Nearly one-third of shark species are in danger of extinction, and up to 73 million sharks are killed each year for their fins, Pew said.

President Barack Obama signed a law last year to tighten a ban on the practice of removing sharks' fins and throwing the fish back into the ocean to die. Fins also can come from legal, regulated fishing.

"What better voice is there than ours?" said Mike Coots, 32, of Kauai, Hawaii, a surfer whose right leg was ripped off by a tiger shark in 1997...

For the shark fin soup study, shark attack survivors fanned out to a total of 51 restaurants in New York, Boston, Chicago, Los Angeles, Atlanta, Houston, Las Vegas, Denver, Seattle, San Francisco, the Washington, D.C., area, Fort Lauderdale and Orlando in Florida, and Albuquerque, New Mexico.
This program aired on August 9, 2012. The audio for this program is not available.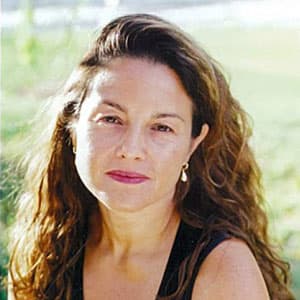 Rachel Zimmerman Health Reporter
Rachel Zimmerman previously reported on health and the intersection of health and business for Bostonomix.