I Can't Wait: Restroom Access Victory For Crohn's, Colitis Sufferers
This article is more than 8 years old.
That's what happened when she was shopping with her mom at an Ocean State Job Lot shortly after her diagnosis. "I had a really sudden, strong urge to use the bathroom," said Catie, now 16 and a senior at Sharon High School in Massachusetts. "I went to an employee to ask — I was really nervous, I didn't know what to say because I was embarrassed and terrified that I'd have an accident in the store right then and there. She told me the bathroom was for employees only and I couldn't use it."
Ultimately, Catie's mom intervened and explained her daughter's condition - diarrhea attacks and all — in front of the mortified child. "It was definitely embarrassing," Catie said. She went home and recounted the story to her father, Canton attorney Jonathan Rutley, who felt "embarrassed for my child and what she had to go through."
It wasn't Catie's "first instance of a bathroom emergency," said Rutley, "but it was the last. I said enough, we've got to do something." He immediately sat down to draft legislation so that no other child or adult suffering from an intestinal or similar disorder would face such public humiliation.
That began a years-long political and emotional odyssey. During that time Rutley gained more and more support — including from lawmakers whose constituents suffered with similar conditions and celebrities who began to speak out. Still, he says, his efforts were blocked by state and national retailers and business groups who said the measure unfairly burdened store owners. "Why single out only retailers?" Retailers Association of Massachusetts President Jon Hurst told the Boston Herald in June. "Why not banks, why not office buildings, why not government buildings? I walk into the State House and see a lot of locked bathrooms...We're certainly sympathetic...We just don't think we need a law that ignores the fact that one size doesn't fit all."[module align="right" width="half" type="pull-quote"]"I have had embarrassing incidents with my Crohn's on stage...having to listen to my band open for the Rolling Stones from a Port-a-Potty." — Mike McCready, lead guitarist, Pearl Jam[/module]
Last week, Gov. Deval Patrick signed the co-called "Restroom Access Bill" into law, making Massachusetts part of a trend taking hold across the nation: 12 other states have passed some version of the legislation (Illinois was the first).
Under the new Mass. law, businesses with at least three employees on duty must allow anyone with Crohn's, colitis, irritable bowel syndrome, a colostomy bag  -- or with any other medical condition involving urgent toilet needs — to use an employee-only restroom if public facilities aren't readily accessible. One catch: sufferers must have a valid doctor's note or approved ID card verifying their disorder. Shopowners can be fined $100 for failure to approve a valid request.
Approximately 1.4 million people in the U.S. suffer from IBD, according to the Crohn's and Colitis Foundation of America, which estimates that approximately 10 percent of IBD sufferers are under 18. At that age, it's pretty hard to explain a mad bathroom dash to a stranger working at a mall store, Catie Rutley said. Indeed, she recalled that one of her toughest moments during the years-long fight to get the access law approved was testifying about her condition in front of Beacon Hill lawmakers — the first time as a 10 year old. "That was the craziest thing," she said. "And I was very nervous about it."
The bill passed the state House several times but stalled  in the Senate, said Stephen Marcus, a Braintree, Mass. attorney and Crohn's disease sufferer who got involved in campaigning for the access law after getting extremely "fired up" by the Herald article.
Jonathan Rutley said finally this year,  a "convergence" of events helped propel the bill forward, including new membership in the state Senate, a face-to-face meeting between Senate President Therese Murray and Catie, and some "celebrity" lobbying.
Mike McCready, the lead guitarist for Pearl Jam, wrote a letter to Mass. senators in July detailing the kind of humiliation he has experienced due to his Crohn's disease. It reads, in part:
A lesser known luminary to some, but a bigwig in this state, Boston Mayor Tom Menino, also a Crohn's sufferer, got involved in the effort as well, sending a letter to the governor last month urging the bill's passage. "As a person with Crohn's disease," Menino wrote. "I have been working with others who battle these diseases to advocate for this important legislation. It is particularly important for teens and young adults, who may not be assertive enough to ask for access."
The national Crohn's and Colitis Foundation of America also became heavily involved and said enactment of the Mass. law represents another important step toward providing essential relief to millions suffering from IBD.
"It adds another state to a growing list of states that are recognizing the problems faced by adults and children struggling with Crohn's, colitis and related diseases," Richard Geswell, president of the national organization said in a statement. Geswell added that the group would like to see the restroom access requirement incorporated into the Americans With Disabilities Act so it would apply uniformly nationwide.
In Massachusetts, Marcus said, the final law includes several provisions to address concerns of the business community. Among them:
-- Exempting stores from liability if someone using an employee-only restroom is injured (unless the business is negligent)
-- Specifying that stores do not have to permit access if it would create a health or safety risk for the individual or an obvious security risk for the business
-- Stating that stores do not have to alter their facilities to accommodate individuals with IBD
Looking back over the protracted political effort, Jonathan Rutley said: "It was pretty emotional to carry this fight. Other parents carry bigger fights than we have, but this was vindication...and the right thing to do."
Catie has been in remission for six years, but still takes medications daily to keep her colitis symptoms in check. She said she was thrilled when the law finally passed. "This is really important," she said. "There are people who are like I was...not comfortable speaking up about why they need the bathroom right away. This law is something that allows us to not have a fear of going out in public. It allows us to still have a shred of dignity."
This program aired on August 10, 2012. The audio for this program is not available.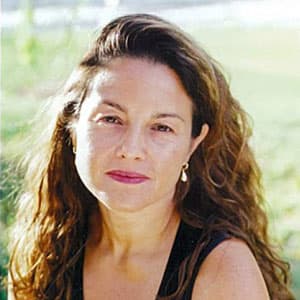 Rachel Zimmerman Health Reporter
Rachel Zimmerman previously reported on health and the intersection of health and business for Bostonomix.