Report: Retail Clinic Visits Up Sharply (Flu Shots, Weekend Hours Help)
This article is more than 8 years old.
The report, published online in the journal Health Affairs, found a four-fold increase in retail clinic visits from 2007 to 2009. In that year alone nearly six million patients visited such clinics, the new study found. An earlier, related report by the same authors noted 1.48 million retail clinic visits in 2006.
Patients who visited these clinics (most of them with health insurance but without a primary care doc) did so for convenience and more flexible hours, the study notes; most often they sought simple acute care or preventive care, like getting a flu shot.
According to the study:
Retail clinics have rapidly become a fixture of the U.S. health care delivery landscape. We studied visits to retail clinics and found that they increased fourfold from 2007 to 2009, with an estimated 5.97 million retail clinic visits in 2009 alone. Compared with retail clinic patients in 2000–06, patients in 2007–09 were more likely to be age sixty-five or older (14.7 percent versus 7.5 percent). Preventive care—in particular, the influenza vaccine—was a larger component of care for patients at retail clinics in 2007–09, compared to patients in 2000–06 (47.5 percent versus 21.8 percent). Across all retail clinic visits, 44.4 percent in 2007–09 were on the weekend or during weekday hours when physician offices are typically closed. The rapid growth of retail clinics makes it clear that they are meeting a patient need. Convenience and after-hours accessibility are possible drivers of this growth.
The authors gathered 2007-2009 clinic data from the three largest U.S retail clinic operators — MinuteClinic, Take Care, and Little Clinic — which they say represent 81 percent of the industry.
Here's what they found:
Nearly two thirds of retail clinic customers (64.5) do not have a primary care physician; that number increased slightly when compared to the 2000-–06 data (61.3 percent). The vast majority of clients (70.5 percent) have insurance (commercial, Medicare, or Medicaid), an increase over 2000-–06 (67.1 percent).

There was great seasonal variation in the number of visits, with peaks in October and November, primarily because of visits for flu vaccines.

A total of 44.4 percent of retail clinic visits occurred when physicians' offices were likely to be closed, such as weekday evenings or weekends.

Comparing the current data with information the authors gathered in their earlier study, the authors found that the proportion of visits made by children under 18 decreased from 26.8 percent during 2000-–06 to 22.2 percent during 2007–-09. The number of visits by those 65 and older nearly doubled, going from 7.5 percent during 2000–-06 to 14.7 percent during 2007–-09.

The reasons for visits to retail clinics changed in the intervening years. During 2006, 21.8 percent of visits were for preventive care; that more than doubled during 2007–-09, to 47.5 percent. Then percentage of visits for vaccines alone also more than doubled from 19.7 percent in the earlier period to 40.8 percent in the more recent years.
Even so, the authors write: "Retail clinics make up a small share of overall visits in the outpatient setting, which include 117 million visits to emergency departments and 577 million visits to physician offices annually."
This program aired on August 16, 2012. The audio for this program is not available.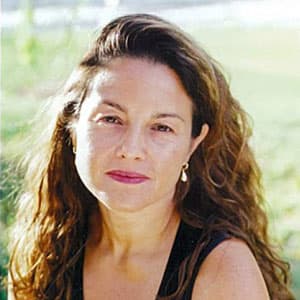 Rachel Zimmerman Health Reporter
Rachel Zimmerman previously reported on health and the intersection of health and business for Bostonomix.