Go Nuts: Walnuts For Healthy Sperm, Almonds For A Svelte Bod
This article is more than 8 years old.
Today, the BBC reports that walnuts are fabulous for sperm. Just two handfuls a day may keep the fertility doc at bay, says the cheeky article:.
Eating around two handfuls of walnuts a day improves sperm health in young men, a study in the journal Biology of Reproduction suggests.

Sperm shape, movement and vitality improved in men who added walnuts to their diet over 12 weeks.

The fatty acids found in these nuts are thought to have helped sperm development. It is not known if this would help improve male fertility.

About one in six couples are infertile, with 40% of these due to a male factor.

Dr Allan Pacey, senior lecturer in andrology at the University of Sheffield said: "It would be relatively easy to poke fun at studies like this, but there is increasing evidence to show that aspects of a man's diet can affect the number and quality of sperm produced by his testicles."
And last week it was disclosed that almonds — which I now eat joyously almost every day — have 20 percent fewer calories than previously thought.
NPR reports:
Food scientists at the U.S. Department of Agriculture recently published a new study that finds almonds have about 20 percent fewer calories than previously documented.

That's off by a lot more than an earlier British study showing pistachios have about 5 percent fewer calories than we thought, says USDA researcher David Baer, who worked on both studies.

"We were surprised," he says.

Baer and his colleagues compared the feces (poop, if you prefer) of people eating a controlled diet with almonds to ones who were eating a diet without any nuts. What they found was that "when people are consuming nuts, the amount of fat in the feces goes up," Bear says. "And that suggests that we're not absorbing all the fat or calories that's in the nut."

In essence, the fat in the feces shows there's a disconnect between the gross energy found in an almond and the energy our bodies actually absorb.
So eat nuts, and go wild.
This program aired on August 16, 2012. The audio for this program is not available.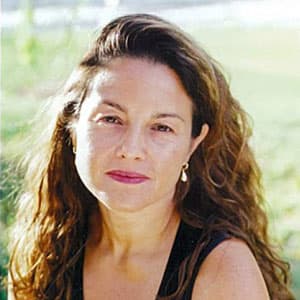 Rachel Zimmerman Health Reporter
Rachel Zimmerman previously reported on health and the intersection of health and business for Bostonomix.