Surgery For Young Children May Pose Subtle Brain Risks
This article is more than 8 years old.
A parent's nightmare just got worse. A new study from Columbia University suggests that children who have surgery before age 3 may be at increased risk for language and abstract reasoning problems at age 10.
Researchers don't know yet whether the same medical problems that trigger the need for surgery cause the cognitive problems; or whether it's the surgery itself; or the anesthesia.
Studies in animals, though, suggest that it may be the anesthesia. Young rats exposed to similar levels of anesthesia also lose the rat equivalent of a bit of brain power.
Dr. Caleb Ing, a pediatric anesthesiologist at Columbia University Medical Center and the first author on the new study, said he doesn't want parents to hear about his finding and decide against surgery for their child. Postponing heart surgery, for instance, out of a concern for a small decline in language skills or abstract reasoning makes no sense, he said.
"These results do not mean children should not have surgery," Ing said, emphatically.
But his research does suggest that surgeries among young children shouldn't be taken lightly, and that local anesthesia – like the epidural mom may have had to ease the child's delivery – is a better choice, when possible.
Ing said it's also crucial to do more research to better understand what may be going on in the children's brains, and how doctors might be able to avoid these problems.
Other research has suggested that, because the young brain is so plastic, intensive therapy can counteract early damage. That has not yet been explored for children who've had early surgery.
In the current study, researchers looked at data from more than 2,600 Australian children, who were assessed at birth and at intervals until age 16, with the most extensive cognitive testing at age 10. Researchers found that the 321 children who had surgery before age three – which animal research suggests is a vulnerable time – were more likely to have language and abstract reasoning problems than their peers who did not have surgery.
Doctors don't know how the anesthesia may damage the brain, but they hypothesize that it could reduce the signals that brain cells send to each other, potentially interfering with the networks formed during brain development in those early years of life.
The connection between early surgery and later cognitive problems has not been highlighted before, Ing said, because any damage is quite subtle.
"We don't see any kids who got anesthesia and had major cognitive issues," he said.
Previous research has been contradictory, with some studies finding problems and others nothing at all. The strength of this new study is that the children were tested extensively and specifically on their language and abstract reasoning skills, which seem to be disproportionately harmed. Broader studies looking at overall intelligence might not notice a difference, he said.
The International Anesthesia Research Society has partnered with the US Food and Drug Administration and others to form SmartTots, to research anesthetic safety for children.
Before hanging up the phone with me Friday, Ing wanted to reiterate that his findings – which are suggestive but not conclusive – shouldn't cause parents to cancel needed surgery
"You don't want parents to panic and not bring kids in to have surgeries and then have other complications," he said. "That'd be awful."
Karen Weintraub, a Cambridge-based Health and Science writer, is a frequent contributor to CommonHealth.
This program aired on August 20, 2012. The audio for this program is not available.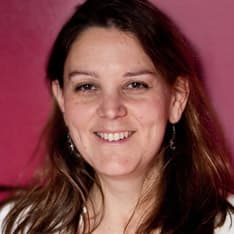 Karen Weintraub Contributor, CommonHealth
Karen Weintraub spent 20 years in newsrooms before becoming a freelance writer. She's a contributor to WBUR's CommonHealth.