Stand Up And Be Counted: Readers Share Do-It-Yourself Standing Desks
This article is more than 8 years old.
Ah, American ingenuity!! Over the last few months, there has been a wave of findings on the harmful effects of sitting too much, even if you work out. One of our headlines was even "Off Your Bum For Longer Life." Suddenly, our staid office lives are looking as potentially perilous as New England fishing.
Under the influence of that research, I bought a $17 table to devise my own standing desk; I posted a photo here and asked readers to share their own makeshift constructs. We'll do a full-fledged gallery later, but the first few photos that have rolled in were so inspiring I wanted to share them right away.
The one above shows Joe D., a Rhode Island mortgage banker, who should have plenty of clients if his mortgages are as creative as his work arrangements. (Creative in a good way, I mean, not a 2008 way.)
Below is a modified Ikea desk, and our reader writes:
"I've been using this stand-up desk for about 6 months now. It's an Ikea desk that I modified to be at standing height. I use the empty box on the floor to occasionally rest my foot on and shift around my weight while I work. I do have a regular desk (and chair) and I try to stand up as often as I can (especially on days I don't work out.) As a health policy consultant (who sits down an awful lot), I read about the detrimental effects of sitting and knew I needed to change my own habits – so off to Ikea I went!"
Next is a simple modification by Leigh, who works in higher-ed communications. She writes: "I had them raise the desk a couple of inches and then use a cheap-o laptop stand. And I have a co-worker who uses a shelf system like yours!"
I asked about the foot board and she replied:
"The foot thing is an adjustable foot rest. The ergonomics people gave it to me a while ago for when I was sitting at the desk, but I frequently use it now to stand one on foot while the other is on the rest."
I would want one of those — if I hadn't just seen how effective an empty box can be. And last but not least for now, this is surely sweet but treadmill desks will probably only work at home or if you have an office to yourself:
Christine, its creator, writes:
Attached is a picture of my treadmill desk. It is a NordicTrack incline trainer (which is designed to hold a laptop so you can map a "route" with Google Maps or select a workout online and download it to the treadmill - but the execution of these features is not great). I just velcroed a makeshift keyboard/mouse tray to the rails. I was inspired to do this because I was bringing work home a lot after working at a sit-down desk all day, and your column was providing me with alarming statistics about the dangers of inactivity! Now that I hear it is even considered a disease, I should really start using it again! I had stopped due to a minor injury and ill-fitting shoes, but it felt really good to "work" and "work out" (or stroll, depending on my mood) at the same time. I am still trying to figure out how to get my desk at work to be stand-up. Ironically, I think they would consider a treadmill a safety hazard at work. Thanks for the picture in your blog.
Readers, please keep them coming! There seem to be a million ways to do this, and we'd love to share yours. Click on the "Get in touch" button below to send in your photo. And if you have any questions for our ingenious creators, please post them in the Comments section of this post.
This program aired on August 24, 2012. The audio for this program is not available.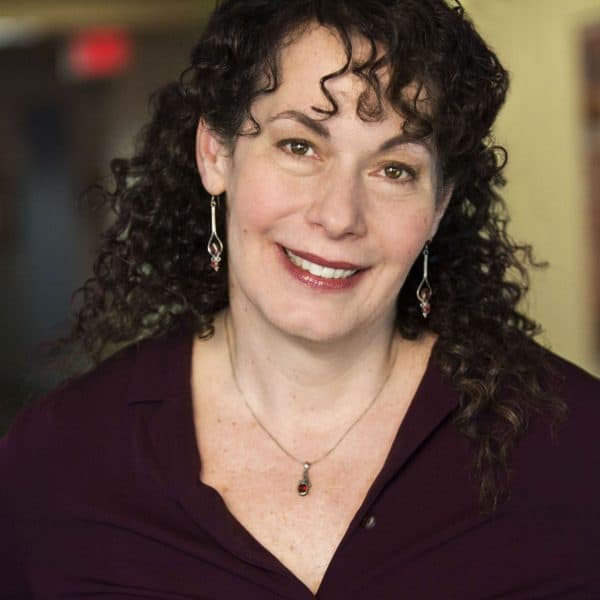 Carey Goldberg Editor, CommonHealth
Carey Goldberg is the editor of WBUR's CommonHealth section.