Weight Loss After Menopause: A Few Tricks Left
This article is more than 8 years old.
I'm now 48 and my metabolism is clearly slowing down. Frankly, I'm entering that fraught period of life when the odds of losing weight or even maintaining a healthy weight are against me. But I'm fighting back, and so far, winning.
A new study,"Short-and Long-Term Eating Habit Modification Predicts Weight Change in Overweight, Postmenopausal Women: Results from the WOMAN Study," supports my personal experience. (I love when that happens.) The report underscores the difficulties that post-menopausal woman face in achieving any kind of meaningful weight loss, particularly in the long term. However, the study, published in the Journal of the Academy of Nutrition and Dietetics, finds there are a few tricks lefts — but no magic. Alas, it's what you already know with no shortcuts: fewer desserts and fatty foods, and substituting fruits and vegetables for meats and cheeses.
Lead author Bethany Barone Gibbs concludes:
These results suggest that decreased consumption of desserts and sugar-sweetened beverages consistently associate with short-and long-term weight loss or maintenance, but increased fruits and vegetables in controls, as well as decreased meats and cheeses, in an intervention are additional factors that can help for long-term, but not necessarily short-term, weight loss or control. If the goal is to decrease the burden of obesity, the focus must be on long-term strategies because changes in eating behaviors only associated with short-term weight loss are likely ineffective and/or not sustainable.

For me, the most successful approach is just to be more vigilant about food and physical activity.
I do some kind of exercise every day — yoga, a run, a swim, a bike ride — whatever I can squeeze in. I sit much less. And I eat less: no more muffin snacks after dinner. No cheese nibbling at Whole Foods. I avoid seconds — whether it's another helping of brown rice or another glass of Prosecco. And most of my diet revolves around fresh organic fruits, vegetables and grains, fish and poultry. It may not be as fun or carefree as the past, but all of these efforts combined, and running around with my kids, seems to work for me. And I've got the dress to prove it.
This program aired on August 28, 2012. The audio for this program is not available.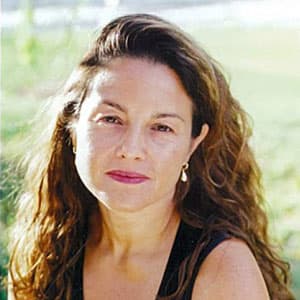 Rachel Zimmerman Health Reporter
Rachel Zimmerman previously reported on health and the intersection of health and business for Bostonomix.