Must-Read: The Tale Of A Surgery Gone Very, Very Bad
This article is more than 8 years old.
In the current issue of Health Affairs, he writes:
...the surgeon said that in lieu of a plaster cast, which wouldn't provide the flexibility my arm needed, he'd bolt a metal hinge device called an external fixator onto the outside of my arm. It would be held in place by three-inch bolts screwed through my arm and uninjured parts of my bones.

I had no idea what he was talking about. But he seemed knowledgeable and competent.

When he told me that if it were his arm he'd want the surgery done, I signed the consent form. I wanted a fully functioning left arm.

On my way out the door, I turned and asked my only relevant question of the day, "How many of these fixator things have you installed?" The surgeon gave a curious answer. They were fairly new, he said, but his practice group had installed three or four of them. I left without a second thought.
That's when the trouble begins. And anyone considering surgery should read on and take notes.
For O'Connell, the sordid tale takes him through eight surgeries, serious complications, paralysis and a raging hospital-acquired infection. Finally, he is left with two arms that tell two very different stories:
Looking back, there are two arms and two different paths. The "just trust me" path I followed with my left arm resulted in two years of agony, moderate permanent disability, and what will be lifelong chronic pain. The path I followed with my right arm, the "I won't let them hurt me" path of no treatment, is resulting in occasional pain and a minor disability. Both are less-than-desirable outcomes.
The moral of the story basically is patient information is power, and if you're going to enter the medical-industrial complex, you'd best be armed with as much data as possible and hope the regulators start making that data more transparent and accessible:
Information about doctors and medical devices and full-disclosure doctor-patient pretreatment conversations are health care's last hundred feet to success—the knowledge link that patients need to make sound medical decisions. As the federal government invests billions of dollars in comparative effectiveness research, recording and analyzing medical outcomes, it's that last hundred feet that we all need to stay focused on. Then patients would have the right information to answer the really tough question: "Is my condition so bad that even the worst outcome is worth the risk?"

Think about it this way. If you're considering buying a $30,000 new car, you can consult the government-required manufacturer's sticker that contains important information about such things as the price, gas mileage, crash tests, and the car's rollover rating. But if you're considering a $30,000 medical procedure, you make a choice based solely on what your doctor does—and doesn't—tell you.

I realize that the United States is unlikely to ever legislate full disclosure in pretreatment medical conversations, yet it's been proven that we're a country that knows how to legislate good disclosure and real shared decision making when it's needed. After all, many might consider my treatment decisions as "shared." In surgery one, the doctor and I both agreed on surgery, but without accurate information on the complication rate for fixators, the decision wasn't a wise one. Certainly the decision to perform surgery number eight, with three hours of debate, was "shared." But is it realistic to expect patients to do a month of intensive research, as I did, before making such an important health care decision?

Shared decision making must include accurate, detailed outcome information and physician outcome history to be successful. Last month the Food and Drug Administration took a step in that direction, announcing that the agency's Unique Device Identification System is being launched. Eventually, many orthopedic devices will have unique numbers, and a database will be established (called GUDID) that will show outcome results for each.
This program aired on August 29, 2012. The audio for this program is not available.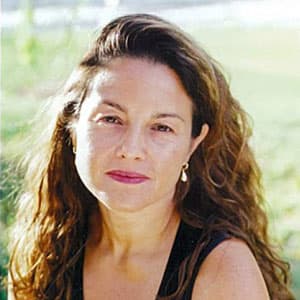 Rachel Zimmerman Health Reporter
Rachel Zimmerman previously reported on health and the intersection of health and business for Bostonomix.