Tufts, Vanguard To Launch New Health Insurance Program
This article is more than 8 years old.
WBUR's Martha Bebinger reports:
Tufts Medical Center, its physicians, and the for-profit Vanguard Health Systems are sponsoring the first member-run health insurance plan in Massachusetts.
Tufts and its partners won federal approval and $88.5 million dollars to launch a new health insurance option — Minuteman Health — around lower cost hospitals and providers with benefits designed by the members. And members will decide how to spend surpluses or profits, says Minuteman Health board chair Ellen Zane.
"The surpluses will either go back to reducing the cost of the premiums or enhancing the benefits in the products. That is a major difference for this kind of product in the market," Zane said.
Organizers are working with the Massachusetts Division of Insurance to meet state regulations. They hope to have the plan up and running in at the beginning of 2014. The federal investment will help build initial reserves for the program.
Eric Beyer, president and CEO of Tufts Medical Center, says 17 hospitals in MA have expressed interest in joining the Minuteman Network.
"This is an interesting and exciting development that could shake up the health insurance market for individuals and small employers," says Nancy Turnbull, Senior Lecturer on Health Policy and Associate Dean for Educational Programs at the Harvard School of Public Health. "The key to success will be whether the plan offers products that are more affordable and have an attractive provider network. The coop model is new to Massachusetts but will, I think, resonate with many consumers who would relish being part of a health plan in which they have a real voice."
Here's the full press release from Tufts:
Tufts Medical Center, its New England Quality Care Alliance (NEQCA) physicians network and Vanguard Health Systems (NYSE: VHS) are proud to sponsor the Minuteman Health Initiative, which has received an $88.5 million loan from the Centers for Medicare and Medicaid Services (CMS). This new member-governed, non-profit health insurance option for Massachusetts residents intends to offer consumers and employers lower-cost, high-quality care with unprecedented transparency, as well as increased efficiency and satisfaction for physicians, patients and employers alike. Plan members will ultimately govern this health plan via Minuteman's unique ownership structure.

"This funding is fantastic news for consumers, employers and health care providers in Massachusetts," said Eric Beyer, President and CEO of Tufts Medical Center and Floating Hospital for Children. "Tufts Medical Center has been an innovator in health care since it was founded by Paul Revere and Samuel Adams. Tufts MC, its community hospital affiliates and NEQCA have been widely recognized for leading the effort to provide high quality health care in a cost efficient way to consumers in the Commonwealth. This smart new model for health plans will further our revolutionary legacy and our focus on quality and efficiency by providing great new health insurance options to small businesses and individuals."

"This loan is an endorsement of the success that Minuteman Health will achieve as a non-profit, consumer-controlled health insurance provider. Their focus on efficiency and reducing administrative costs makes it a smart solution to keep premiums low for Massachusetts business owners and consumers while delivering the high quality care they need," said Senator John Kerry. "I support their mission to offer consumers reliable and affordable coverage and their promise of transparency in billing to ensure that they understand what they're paying for. In May, I called on Secretary Kathleen Sebelius to direct her consideration to Minuteman Health's proposal because it is an exemplary model for the types of provider solutions that are called for by the Affordable Care Act."
"Congratulations to all those who have cooperated to create the Minuteman Health Initiative. It is the first such venture in Massachusetts to be funded through the Affordable Care Act. The ACA encourages innovation in the structure and governance of health plans, as hospitals and doctors seek to control cost and improve quality of care. I will watch Minuteman's progress with great interest," said Congressman Mike Capuano.

Tufts MC and its nearly 1,600 member New England Quality Care Alliance physicians' network (NEQCA), along with Nashville-based Vanguard Health Systems, are sponsoring the Minuteman Health initiative. Minuteman's network will include the hospitals and doctors of Tufts MC and Floating Hospital for Children, NEQCA and Vanguard-owned MetroWest Medical Center and Saint Vincent Hospital, and will seek to establish a broad network of high-quality, lower-cost providers across the state. Seventeen hospitals have already signed letters of support, and Minuteman looks forward to growing its network over the coming year.

"Our goal is to create a smart, efficient health insurance model that keeps administrative costs low. We plan to use the knowledge we have gained from decades of experience with patients to craft this offering and meet the needs of consumers and physicians. For example: patients consistently tell us they are confused by medical bills, so we would like to provide members with a single, easy to understand bill for all the services they receive from all different providers. We want to relieve providers' administrative burden so they have more time to focus on care. This is a model built for the long-term success of everyone involved," Beyer said.

Upon receiving the necessary approval from the Massachusetts Division of Insurance, Minuteman would begin insuring members no later than January 2014, as required by CMS. Minuteman anticipates offering its products to individuals and small businesses through the state Health Insurance Connector and through broker sales channels.

"This is a terrific opportunity to give consumers and small businesses a voice in their health care options," said Ellen Zane, Chair of Minuteman Health's formation board. "The best way to improve health care quality while restraining costs is to align the incentives of insurers, consumers and providers. A member-governed health insurance company will enable consumers to have a say in how their care is provided and paid for."

Minuteman will offer increased transparency, allowing members to easily access their health records and enabling providers to see what services their patients are receiving in order to better manage care. Providers will be able to channel feedback from patients to the plan to help it continually improve. Employers will have access to information about the overall health of their workers to help tailor wellness programs with their employees' providers, and members will be able to see what services cost at different providers in order to better plan for their future costs.

Consumers who get their health insurance from Minuteman Health, whether through the Massachusetts Health Connector or their employer, will become members of the plan. As members, they will ultimately elect the Minuteman Board of Directors, and a majority of the Board will be members. Minuteman is differentiated from other insurance products in several ways – for example, surpluses from the plan will be used to benefit members, either by lowering premiums or improving coverage. Minuteman will serve as an incubator for collaboration between providers, insurers and consumers, pursuing innovations in cost savings and improved health. Minuteman's goal is to provide plans that are easy for consumers to understand, that are more affordable for individuals and employers, and that offer value to providers.

"The nearly 1,600 physicians of the New England Quality Care Alliance are excited to be part of the innovative network being established by Minuteman Health," said Jeff Lasker, MD, CEO of NEQCA. "We believe we can lower costs and improve patients' health by aligning the consumer's voice and the physician's expertise. The establishment of this plan through CMS allows us to design insurance products from scratch that best fit patients' needs and today's health care environment."

Erik Wexler, President of the New England Market for Vanguard Health Systems and President and CEO of Saint Vincent Hospital, hailed the CMS loan announcement as a "milestone moment for a state that has been a consistent leader in health care innovations."

"Vanguard takes great pride in our involvement in innovative health concepts around the country, and the Minuteman Health initiative is a significant example of organizations working together to create a new program aimed at improving how heath care is offered and managed," Wexler said.
This program aired on August 31, 2012. The audio for this program is not available.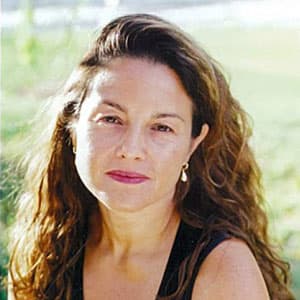 Rachel Zimmerman Health Reporter
Rachel Zimmerman previously reported on health and the intersection of health and business for Bostonomix.