Trapped Lives: Chilling Photos Of Mentally Ill Prisoners
This article is more than 8 years old.
There's got to be a better solution.
That's my takeaway after viewing "Trapped," a chilling series of photographs by Jenn Ackerman (posted on Slate) that documents the daily injustices of some extremely troubled mentally ill prisoners at the Kentucky State Reformatory.
The pictures underscore the institution's crass attempts to keep the inmates safe and also protect the corrections officers who manage them. Some examples:
--One inmate is cuffed to his cell and made to wear a "spit mask" used "to prevent him from spitting at the doctors and correctional officers."
--Another prisoner "stares out of the cell he remains in for 23 hours a day."
-- A correctional officer wearing rubber gloves "comforts an inmate during one of his psychotic episodes" by sticking her fingers through a little slot into his cell.
-- Another prisoner is shown fully restrained, after he was "banging on his cell door for six hours straight with his fist and head.
In the Slate piece, Ackerman says she hopes the photos will ignite a discussion about better treatment for those who are incarcerated and mentally ill:
"The reason for my project wasn't to show how terrible the conditions were in the prison; it was to [ask], 'Is this really where we want these men to get treatment?' We need to focus our energy on finding funding for mental health before this ever happens," Ackerman said, noting that helping inmates psychologically isn't the top priority; it's security. "The only place many of these men have been able to get treatment has been in prison," Ackerman said.

Ackerman said she has a lot of respect for correctional officers and worked hard to gain the trust of the doctors who were treating the mentally ill within the prison. Because the images are so stark and emotional, doctors were concerned it would appear that the patients weren't getting adequate treatment.

"Once I really gained [the doctors] trust … they said they knew I was doing something to help the situation and not showing them in a bad light," said Ackerman.

In fact, many of the images have subsequently been used as an educational training resource in prisons and law schools.
This program aired on April 2, 2013. The audio for this program is not available.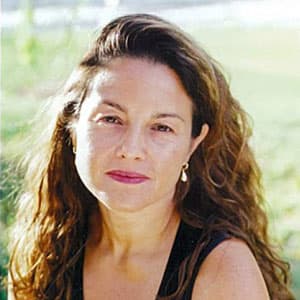 Rachel Zimmerman Health Reporter
Rachel Zimmerman previously reported on health and the intersection of health and business for Bostonomix.