Study: Seasons May Affect Mental Health More Than Previously Thought
This article is more than 7 years old.
It may truly feel like summer today, which could bode well for people with a range of mental illness (and not just those of us with seasonal affective disorder desperately awaiting warmth and sunshine).
A new analysis of mental health inquiries in the U.S. and Australia found that Google searches for specific mental illnesses — including eating disorders, schizophrenia and bi-polar disorder, were all down in summertime compared to winter. This led researchers to surmise that mental illness of all varieties may have stronger links to the seasons than previously thought. The new work (with funding from Google.org) is published in the May issue of the American Journal of Preventive Medicine.
Using Google's public database of queries, the study team identified and monitored mental health queries in the United States and Australia for 2006 through 2010. All queries relating to mental health were captured and then grouped by type of mental illness, including ADHD (attention deficit-hyperactivity disorder), anxiety, bipolar, depression, eating disorders (including anorexia or bulimia), OCD (obsessive compulsive disorder), schizophrenia, and suicide. Using advanced mathematical methods to identify trends, the authors found all mental health queries in both countries were consistently higher in winter than summer.

The research showed eating disorder searches were down 37 percent in summers versus winters in the U.S., and 42 percent in summers in Australia. Schizophrenia searches decreased 37 percent during U.S. summers and by 36 percent in Australia.

Bipolar searches were down 16 percent during U.S. summers and 17 percent during Australian summers; ADHD searches decreased by 28 percent in the U.S. and 31 percent in Australia during summertime. OCD searches were down 18 percent and 15 percent, and bipolar searches decreased by 18 percent and 16 percent, in the U.S. and Australia respectively.

Searches for suicide declined 24 and 29 percent during U.S. and Australian summers and anxiety searches had the smallest seasonal change – down 7 percent during U.S. summers and 15 percent during Australian summers.

While some conditions, such as seasonal affective disorder, are known to be associated with seasonal weather patterns, the connections between seasons and a number of major disorders were surprising. "We didn't expect to find similar winter peaks and summer troughs for queries involving every specific mental illness or problem we studied, however, the results consistently showed seasonal effects across all conditions – even after adjusting for media trends," said James Niels Rosenquist, MD, PhD, a psychiatrist at Massachusetts General Hospital.

"It is very exciting to ponder the potential for a universal mental health emollient, like Vitamin D (a metabolite of sun exposure). But it will be years before our findings are linked to serious mental illness and then linked to mechanisms that may be included in treatment and prevention programs," said John W. Ayers, PhD, MA, of the Graduate School of Public Health at San Diego State University. "Is it biologic, environmental, or social mechanisms explaining universal patterns in mental health information seeking? We don't know."
This program aired on April 9, 2013. The audio for this program is not available.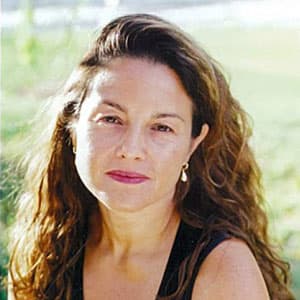 Rachel Zimmerman Health Reporter
Rachel Zimmerman previously reported on health and the intersection of health and business for Bostonomix.